Telemetry Travel Nurse Career Guide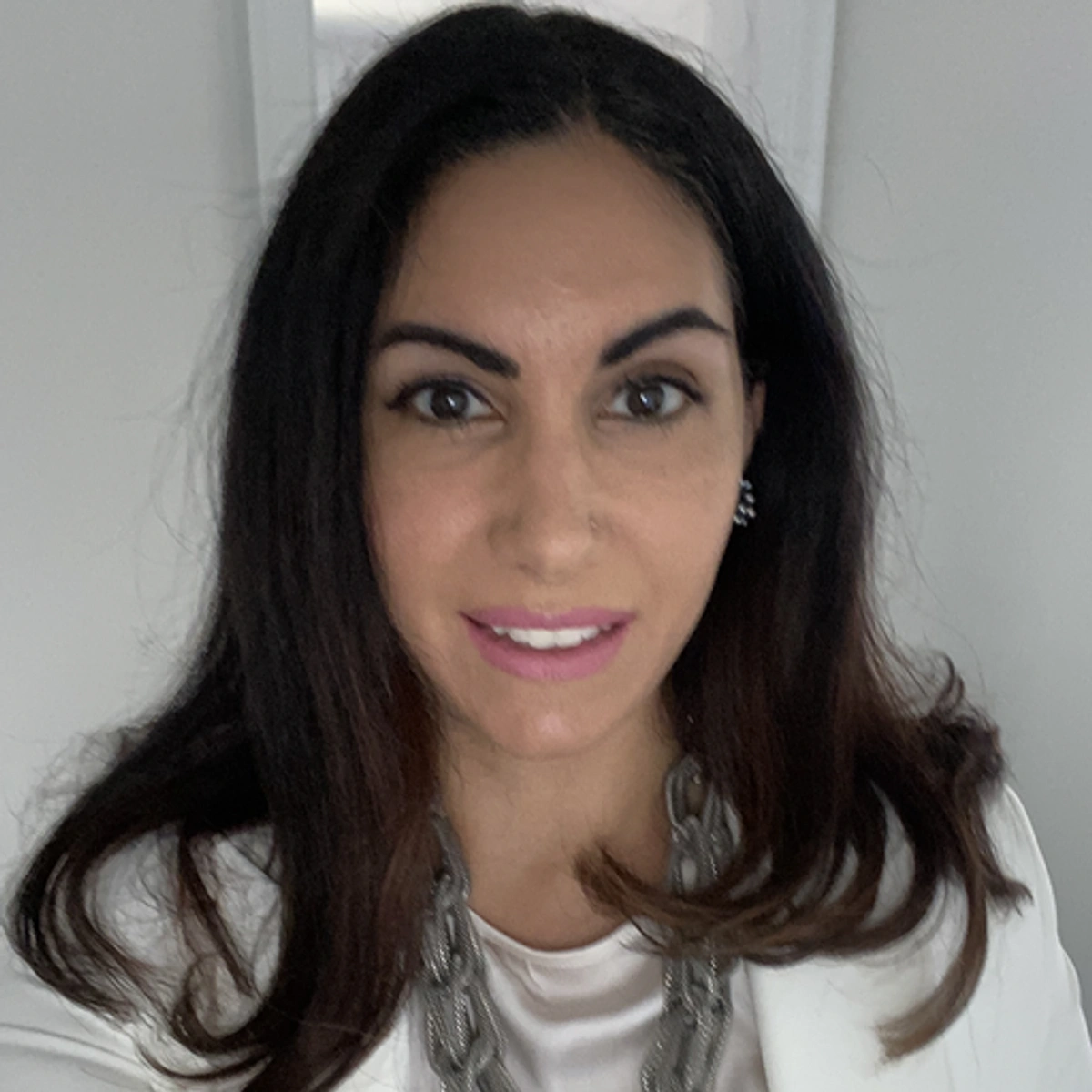 By:

Hourig Karalian

Reading time:

5 min
Telemetry travel nurse career overview
A travel telemetry nurse is someone who specializes in working with cardiac patients. They are trained to monitor a patient's heart rhythm by using special technology, like electrocardiograms (ECG or EKG). Traveling telemetry nurses have to be able to conduct an assessment, interpret various rhythms, administer intravenous cardiac medications (drips) and make connections about the patient's condition. They must be able to recognize subtle changes, which can indicate patient deterioration.
Telemetry nursing is just that; the incredible ability to harness the power of medical technology to measure cardiac activity, which helps nurses get a more accurate reading of a patient's condition and get closer to a diagnosis and care plan.
Telemetry travel RN jobs with Nomad Health
As one of the first digital healthcare markets built specifically for traveling medical professionals, Nomad Health is proud to have connected so many incredible telemetry travel nurses to hospitals and facilities that need them. With the help of our experienced support team, Nomad nurses can quickly find telemetry travel nurse jobs in cities that excite them, and gain meaningful experience. Nomad nurses enjoy a robust benefits package, including: Medical, dental, and vision insurance, 401(k) with employer match after a year, malpractice insurance, travel reimbursement, stipend for housing and utilities, state license and certification reimbursement, and direct deposit payroll.
To help you get started on your travel nurse career, Nomad Health created this career guide complete with the latest salary information and job requirements for telemetry travel nurses.
What is a telemetry travel nurse?
Travel telemetry nurses are cardiac rhythm interpretation experts, and often use technology to better understand a patient's condition. Commonly, they use ECG's/EKG's to monitor heart activity and screen for irregularities. Patients on cardiac monitoring are on continuous telemetry monitoring. 
The purpose of an ECG, or electrocardiogram, is to track a patient's cardiac rhythm. It works by placing a series of small electrodes strategically on the body. Lead wires connect the electrodes to an ECG machine, and pick up the heart's electrical activity. Travel telemetry nurses pay attention to both the timing and the accuracy of these readings to determine next steps based on the findings or observations. A patient experiencing unexplained chest pain or shortness of breath may be given an ECG as a way to explore possible cause(s). While an ECG can be completed by a patient care assistant, a telemetry nurse can interpret it and cross examine it with lab work, patient assessment, and patient history. This is just one example of the type of tools telemetry travel nurses use in assessing and diagnosing their patients.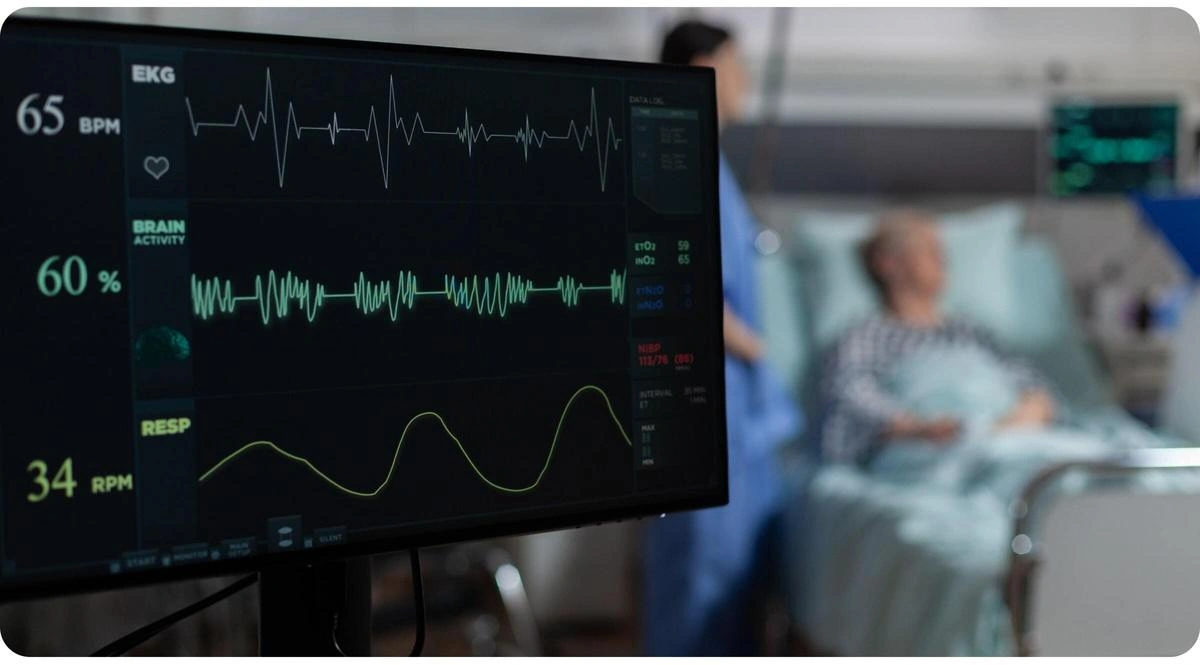 The complexity of cardiac conditions combined with the commonality of them creates an exciting, diverse work environment for traveling telemetry nurses. They might be evaluating a patient reporting chest pain and shortness of breath, or regularly checking vital signs (temperature, blood pressure, heart rate, etc.) of someone recovering from surgery. They listen to heart and lung sounds, interpret cardiac rhythms, and read lab work (such as electrolytes or cardiac enzymes). If medical treatment has been administered, a telemetry nurse will monitor for response, check for decreased cardiac output, and take time to educate their patient and family about their condition, treatment, and potential complications. Since their patients can be in fragile conditions, travel telemetry nurses are also comfortable with Basic Life Support and Advanced Cardiac Life Support algorithms and resuscitation, and are prepared to administer emergency care. Other responsibilities may include: monitoring blood sugar, administering medications or IVs, and updating the doctor in charge of any updates or change in a patient's condition.
According to the National Telemetry Association, there are three classes of patients that could receive care in a hospital's telemetry unit. 
Class 1 -

patients require more generalized cardiac monitoring. 

Class 2 -

patients require a slightly more specific approach, as they may be presenting chest pain. 

Class 3 -

patients have a high need for a tailored approach, and may have recently undergone cardiac surgery.
Types of telemetry travel nurse jobs
Due to the versatility of the skillset and its wide scope of applicability, telemetry travel nurses often collaborate with other hospital staff, and have the option to specialize even further within the field. Here are a couple of roles within telemetry nursing:
Telemetry tech
A telemetry technician's experience has extra emphasis on the medical tech that's used to monitor a patient's cardiac condition. They are comfortable administering electrocardiographic (ECG) equipment, and know how to confidently read its data. According to Critical Care Education, an educational resource and authorized provider for the American Heart Association, a telemetry technician, "recognizes problems through continuous EKG monitoring with accurate interpretation of cardiac rhythms and dysrhythmias and interval measurements; identifies probable causes, and seeks solutions to correct the problem according to established standards."
Medical-surgical telemetry
A traveling medical-surgical telemetry nurse applies their cardiac expertise and knowledge to surgical situations. A traditional medical-surgical nurse provides care during surgical prep and recovery, so a medical-surgical telemetry nurse specializes in cardiac monitoring as it relates to a patient's surgery. 
Where do travel telemetry nurses work?
Due to the nature of the work, traveling telemetry nurses work primarily in hospital settings. Patients that require continuous monitoring of their heart (rhythm) often need close monitoring, frequent assessments, and medication administered intravenously. They may require an echocardiogram, cardiac catheterization, monitor ejection fraction, or angiogram. These patients are more acute than medical-surgical and med-surg telemetry. They also may require other diagnostic testing to evaluate the condition, blood flow, size pumping ability and efficiency of their hearts.
Specifically, travel telemetry nurses often work in dedicated telemetry units, where patients receive 24-hour monitoring. Besides hospitals, travel telemetry nurses can also work in clinics or outpatient centers. Here, the patients are generally at less immediate risk.
What kind of patients do telemetry travel nurses work with?
Telemetry travel nurses work with a range of patients with a wide variety of conditions, from heart disease to cancer. Due to the nature of cardiac cases, it's critical for nurses to respond quickly, thoughtfully, and efficiently, and maintain an incredibly detailed eye while administering care. Patients receiving care from telemetry nurses may suffer from heart disease, various arrhythmias (bradycardia, atrial fibrillation, flutter, supraventricular tachycardia, idioventricular rhythms, heart blocks), heart failure, or may be recovering from surgery. Other patients include those with neurological illnesses or are recovering from neurotrauma or a stroke, are experiencing renal or liver failure, or have been diagnosed with cancer.
Popular Telemetry Travel Nurse jobs

Telemetry travel nurse salary
Like with other travel nursing specialties, there's a wide range of salary for traveling telemetry nurses based on each individual's experience, education, and training, as well as the state they work in and the facility they're employed by. At Nomad, the average telemetry travel nurse makes about $2,700 a week, or about $71 an hour.* On the higher end, a telemetry nurse at Nomad Health can make up to about $4,400, or $112 an hour.* Today, the three states with the highest number of Nomad Health travel telemetry job listings are Missouri, California, and New York.*
*Data pulled from Nomad Health telemetry travel nurse job postings on February 8, 2023.
How do you become a telemetry travel nurse?
Like with other nursing disciplines, an aspiring telemetry travel nurse has to start by earning either a two-year Associate of Science in Nursing (ADN) or four-year Bachelor's of Science in Nursing (BSN) from an accredited school or program. After that, they have to take the National Council Licensure Exam (NCLEX - RN), a knowledge-based test that all practicing nurses in the United States are required to pass. From there they're able to start gaining experience, and after about 1,750 hours, they can get certified as a Telemetry Nurse through the National Telemetry Association.
Telemetry travel nurse certifications
Some hospitals want their Telemetry travel nurses to have the following certification. While it isn't always required, having a certification may favorably impact hireability and pay rates.
Cardiac Medicine Certification (CMC)
This certification is for nurses who want to show their credibility in working specifically with cardiac patients. Nurses with this certification can work in cardiac units, telemetry units, heart failure clinics, and more. 
Remember: To practice telemetry travel nursing, RNs must have a valid, active state license in the state in which they are planning to work. This is especially important to note for traveling nurses, who might practice in more than one state. One way nurses can have multiple licenses without actually having to procure individual licenses is the Enhanced Nurse Licensure Compact (eNLC). This compact license allows nurses to work in their state, and all compact states. For a compact license to be valid, the nurse must have a permanent residence in a compact state.
Telemetry travel nurse FAQs

Yes. According to the Centers for Disease Control and Prevention (CDC), "heart disease is the leading cause of death for men, women, and people of most racial and ethnic groups in the United States." Furthermore, they state that in 2020, roughly 1 in 5 deaths in the United States were due to heart disease. So it's safe to say that telemetry nursing is critical to the public's wellbeing, and there is always demand for it.


According to ZipRecruiter, a telemetry travel nurse in the United States makes about $118,251 a year, or about $57 an hour. A lot of things impact travel nurse salary, from experience to industry demand. At Nomad Health, the average telemetry travel nurse makes about $71 an hour.

Data pulled from Nomad Health telemetry travel nurse job postings on February 8, 2023.

The journey to become a travel telemetry nurse is a highly individualized one, as there are different routes that take different amounts of time. Some RNs will pursue a two-year Associate of Science in Nursing (ADN), while others will go after their four-year Bachelor's of Science in Nursing (BSN). After passing the National Council Licensure Exam (NCLEX - RN), and working 1,750 hours, they can get certified as a telemetry nurse through the National Telemetry Association. Each facility has their own set of requirements for traveling nurses; for example, some require two years of RN experience and six weeks of travel experience.

Find your next travel nurse destination

Telemetry healthcare sources
Join Nomad's travel nurse community

Sign Up
Author profile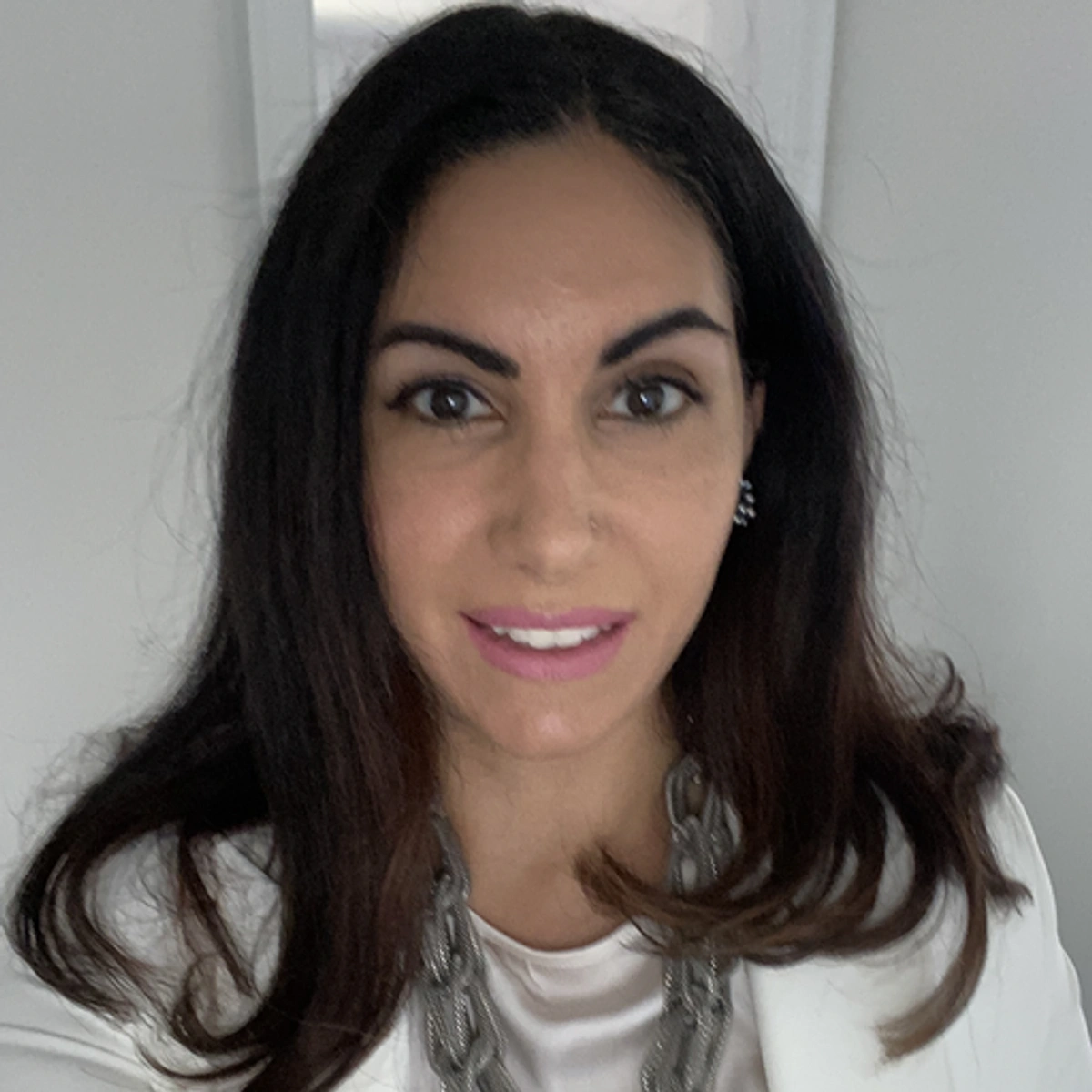 Hourig Karalian

Hourig is a nurse with 20+ years of clinical, education, and leadership experience. She has served as a clinical instructor at several hospitals, training hundreds of nurses in an evidence-based approach to health care. Her experience includes managing upwards of 80 staff while a Clinical Nurse Manager at Mount Sinai Hospital, serving as Adjunct Clinical Faculty at New York University teaching clinical for undergraduate nursing students, and spearheaded the Nurse Residency program at Hackensack Meridian Health, Pascack Valley Medical Center teaching numerous cohorts of nurses at the bedside and classroom settings, transitioning them to their first acute care positions. Her clinical experience includes MICU and Step down at Mount Sinai Hospital, Med-Surg HIV at Yale New Haven Hospital, among other roles. She has received numerous awards and recognitions, including recognizing impact as a Nurse Educator (NJ National League for Nursing), published a book chapter, and presented at conferences. She received her Bachelors from Villanova University and Masters from New York University. Currently, she is a Senior Manager on the Nomad Health Clinical Excellence team where she heads all clinical education.

Published: Feb. 13, 2023
Modified: Jun. 29, 2023