Rehabilitation Travel Nurse Career Guide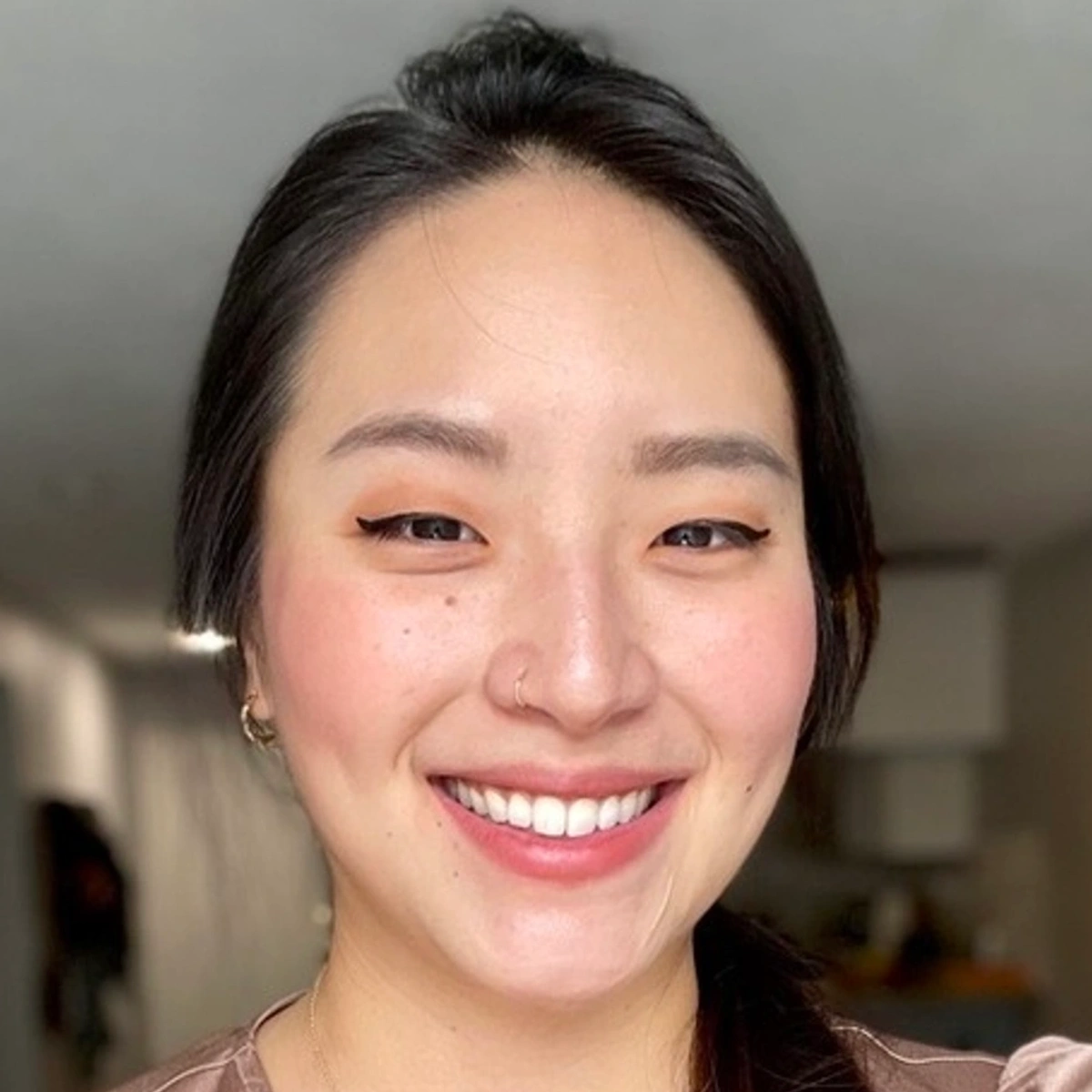 By:

Midge Lee, BSN, RN.

Updated:
September 14, 2023
Reading time:

5 min
Rehabilitation Travel RN Career Overview
When faced with an unexpected, life-changing injury or disability, traveling rehabilitation nurses play an important role in the road to recovery. Travel rehab nurses collaborate with teams of healthcare specialists to treat patients who've experienced heart attacks, strokes, car accidents, traumatic brain injuries, and more. They help them recover physically and mentally and move towards independence, or restore functional ability following medical illness or surgery. 
Rehab RN Travel Jobs With Nomad Health
At Nomad Health, we want to help our rehab travel nurses get where they want to go faster. We partner with facilities all over the nation, so they have access to the types of career-building experiences they're looking for.
Travel rehab nurses that take assignments through Nomad get access to a robust benefits package, including medical, dental, and vision insurance, as well as malpractice insurance. We understand that traveling can be stressful, so we offer partial travel reimbursement, a stipend for housing and utilities, and if necessary, state license or certification reimbursement. Our travel rehab nurses get access to a 401(k), with employer matching after a year. 
The Nomad Health app makes it easier than ever to search for rehab travel jobs, apply, and even track hours and get paid. Nomad Navigators are there to offer live support to our travel nurses throughout their Nomad journey. They aren't recruiters, but incredibly knowledgeable healthcare experts that offer help during each step of the hiring process, from credentialing to payroll. 
Rehabilitation Travel Nurse Job Description
According to John Hopkins University, a travel rehabilitation nurse is someone "who specializes in helping people with disabilities and chronic illness attain optimal function, health, and adapt to an altered lifestyle." They wear a lot of hats, and work with entire teams of healthcare professionals to implement individualized treatment plans.
Rehabilitation is a wide umbrella of care that encompasses physical, occupational, and speech therapies. The World Health Organization lists the following as examples of rehab practices:
speech training following a brain injury
physical exercises for better strength and balance
educating a patient on how to use a prosthetic after an amputation
organizing psychological therapies
Patient Care
Rehab travel nurses have the expertise to help determine their patients needs, coordinate corresponding therapy and exercise schedules, and make it to each of their appointments. They base their treatment strategies on the scientific nursing theory as it pertains to self-care, and promote physical, psychological, and spiritual health. As a travel rehab nurse, you may collaborate with any of the following: speech-language pathologists, physical therapists, occupational therapists, audiologists, orthotists and prosthetists, clinical psychologists, and rehabilitation doctors. It's important to maintain strong communication and relationships with these providers, so you can work together to best treat each patient.
Patient Education
The ARN refers to travel rehab nurses as not only healthcare professionals, but teachers, caregivers, collaborators, and client advocates. These RNs have a responsibility to educate their patients and their families about the patients' conditions, so they must remain proactive in learning as much as they can about the conditions they work with. Travel rehab nurses are there for their patients and their families during times of major health and lifestyle transitions. It's critical to offer support, guidance, and reassurance to both the patients and their support system. Rehab travel nurses get to know their patients, and their families, often over long periods of time, making this speciality incredibly rewarding.
Disability Rights
Travel rehab nurses have a responsibility to stay educated on disability rights, programs, and organizations that may support quality of life for their patients. As patients transition from inpatient to outpatient care, there may be resources, both local and federal, that help ease the transition, and it's important for the patient and their families to know about them. Becoming well informed may help set patients up for long-term success.
Popular Rehabilitation Travel Nurse jobs

Types of Rehab RN Travel Jobs
Rehab travel nurses work with patients who are chronically ill or have long-term disabilities. They work closely with entire teams of healthcare professionals to create care plans that help their patients achieve higher levels of independence. Unlike other types of nursing specialties, rehab travel nurses can spend many hours, weeks, even months with their patients. Treatments vary widely and are highly tailored to each individual's needs, and are generally made up of a mix of short-term and long-term goals. They work in many different types of facilities, including hospitals, long-term care facilities, inpatient facilities, outpatient facilities, and more.
According to the Association of Rehabilitation Nurses, rehab travel nurses commonly work with patients who are recovering from or have been diagnosed with the following: Amytrophic lateral sclerosis (ALS), spinal cord injuries, stroke, cancer, burns, cardiovascular issues, brain injuries, joint replacements, organ transplant, Parkinson's disease, cerebral palsy, Guillain-Barre syndrome, multiple sclerosis, and pulmonary disease. The goal is the same though: to help each patient achieve the highest level of independence possible. Because of the wide scope of needs and in-depth knowledge each one of these conditions presents, a number of specialities have emerged.
Cardiac Rehab
The World Health Organization states that, "cardiovascular diseases (CVDs) are the leading cause of death globally, taking an estimated 17.9 million lives each year." The wide-spread prevalence of CVDs emphasizes the need for cardiac rehabilitation specialists and programs.
Long-Term Care Patient Care
Travel cardiac rehab nurses spend time with patients who need long-term care following a cardiac condition or cardiac-related surgery. According to Columbia University's Department of Rehabilitation and Regenerative Medicine's website, cardiac rehab nurses work with patients with the following conditions: stable angina, heart attack (myocardial infarction), heart failure, coronary artery bypass grafting (CABG) surgery, heart valve repair/replacement, heart of heart-lung transplant, angioplasty with/without a stent, and peripheral artery disease.
Cardiac Expertise
The American Association of Cardiovascular and Pulmonary Rehabilitation says that cardiac rehab travel nurses should be competent in: blood pressure management, diabetes management, exercise training evaluation, lipid management, nutritional counseling, patient assessment, physical activity counseling, psychosocial management, tobacco cessation, and weight management. Cardiac rehabilitation requires a multidisciplinary approach, meaning different doctors, specialists, nurses, and dieticians work together to create treatment plans that emphasize independence and wellbeing.
Interdisciplinary Patient Care
Cardiopulmonary rehab travel nurses provide care to patients through an interdisciplinary approach. They should be able to provide motivation and education to patients and their families. Successful cardiac rehab travel nurses teach patients with CVD about effective techniques to reduce cardiovascular risk. They also develop a plan together with their clients to promote healthy behaviors and an active lifestyle. Health promotion and disease prevention lay the foundation for the role of the cardiac rehab nurse.
Certifications
Rehabilitation travel nurses who wish to specialize and work within cardiac rehab have the option to get their Certified Cardiac Rehabilitation Professional (CCRP) credential from the American Association of Cardiovascular and Pulmonary Rehabilitation (AACVPR). In order to obtain the CCRP, applicants must have 1,200 clinical hours in CR/secondary prevention in Cardiac Rehabilitation, a minimum of a Bachelor's degree in a health-related field from an accredited school (or up-to-date RN licensure, or RRT credential), and pass a knowledge-based exam.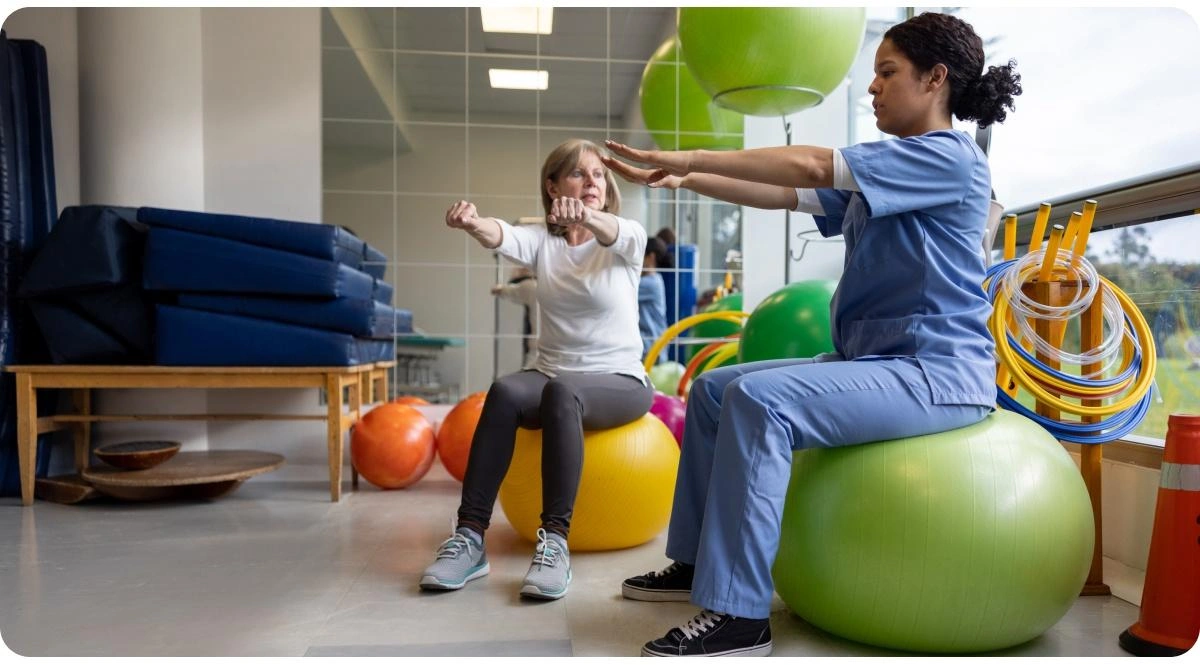 Acute Inpatient Rehab
Acute inpatient rehabilitation takes place following sudden trauma. These patients generally need 24/7 monitoring by a healthcare team, and a combo of physical, occupational, or speech therapy. This is different from outpatient care, which is care that happens after a patient has been checked out of a facility and returns home. These patients may be recovering from a severe medical situation, with rehabilitation focused on re-learning basic functions, like walking, talking, dressing, and eating. The therapies included are physical therapy (PT), occupational therapy (OT), speech and language pathology (SLP), and orthotic and prosthetic services. A case manager or social worker is also part of the team, along with a licensed independent provider.
Acute Patient Care
The Center for Medicare and Medicaid Services has set the 60% rule, which requires 60% of patients admitted to the unit have to have one of 13 possible conditions: stroke, spinal cord injury, congenital deformity, amputation, major multiple trauma, fracture of the hip, brain injury, burns, active polyarthritis, systemic vasculitis with joint involvement, specified neurologic conditions, severe or advanced osteoarthritis, knee or hip replacement (if bilateral, body mass index >50, or age 85).
Rehabilitation and Post-Acute Care Expertise
Acute rehab travel nurses must have specialized training or experience in rehabilitation services. It is important that these nurses are well versed in the CMS regulations, as well as the patient's baseline level of function and individualized plan of care. In order to qualify for acute rehabilitation programs, patients must have clear goals for benefiting from therapy. Daily nursing and therapy documentation should clearly identify the patient's progress and provide evidence that their level of functioning is improving.
Travel acute rehab nurses must be aware of potential post-acute care complications and promptly recognize changes in condition. One example includes awareness and recognition of Systemic Inflammatory Response Syndrome (SIRS) signs as well as sepsis.  
Stroke Prevention
Patients that experienced a stroke are at risk for stroke recurrence. It's important for travel rehab nurses to be aware of the secondary prevention targets for stroke, including management of high blood pressure (hypertension), high cholesterol (hyperlipidemia) and diabetes mellitus. Additionally, they should ensure that patients are prescribed anti-platelet therapy, according to current evidence-based recommendations. Patients with a history of atrial fibrillation, are often prescribed blood thinners (anticoagulants/warfarin) to prevent development of blood clots (venous thromboembolism). A few other examples of potential long term consequences include: psychosocial conditions, seizures, or urinary/bowel incontinence.
Other types of travel nurse rehabilitation specialties include nursing homes and geriatric care, long-term rehabilitation care, and community-based rehabilitation.
Rehabilitation Travel Nurse Salary Information
There are a number of factors that can influence a travel rehabilitation nurse's salary, including personal experience, industry demand, and cost of living. At Nomad Health, the average travel rehab nurse makes an average of $2,062 a week.* For a 13-week assignment, that's $26,806. Today at Nomad Health, the three states with the highest number of job openings are: Pennsylvania, New Mexico, and Virgina.* 
On the higher end, travel rehab nurse job postings at Nomad go up to $3,068,* and the states with some of the highest-paying assignments today are Texas, California, and Massachusetts. Additional experience and certifications are some of the best ways to qualify for higher-paying positions.
*Based off of Nomad Health data taken on April 25, 2023.
Join Nomad's travel nurse community

Sign Up
How to Become a Traveling Rehab RN
Step 1: Earn a College Degree
As with other nursing specialties, the path to becoming a travel rehab nurse starts with school. Aspiring nurses should get an Associates Degree in Nursing (ADN) or a Bachelor of Science in Nursing (BSN). While an ADN is generally accepted by employers, many prefer a BSN and having one could increase hireability and salary.
Step 2: Pass the NCLEX
The next step is to take and pass the National Council Licensure Exam (NCLEX-RN), and then once passing and becoming licensed, start gaining experience.
Step 3: Get Licensed
Between our own requirements and those of our facility partners, rehab nurses applying for a position at Nomad should have a license to practice in the state they are applying for, one to two years of RN experience, recent rehabilitation specialty experience, their Basic Life Support (BLS) certification, and be able to pass our rehabilitation nursing skills checklist. It is especially important for travel nurses to make sure they're licensed to work in the states they're applying to. A lot of travel nurses will get their Nurse Licensure Compact, or NLC, which allows them to work in all participating states without pursuing additional licensure. Today, 39 states participate in NLC.
Step 4: Get Certified
To better demonstrate skill, knowledge, and experience within the field, rehab nurses have the option to pursue special certifications. Having optional certifications could increase job opportunities and favorably impact take-home pay. The Association of Rehabilitation Nurses (ARN) is one of the leading certification authorities in the industry, and offers the Certified Rehabilitation Registered Nurse (CRRN) credential. In order to qualify, a nurse must have an RN licensure and one of the following: two years of experience as a registered nurse, with rehabilitation concentration within the last five years, or one year of practice as a registered nurse in rehab nursing and one year or advanced study in nursing within the last five years.
Step 5: Gain Work Experience
After gaining significant experience, it's possible for a rehab nurse to become an advanced practice rehabilitation nurse, or APRN. It requires a graduate degree and expert knowledge in management, education, and patient care. According to the Association of Rehabilitation Nurses, "advanced practice rehabilitation nurses may function in a variety of roles including nurse practitioners, clinical nurse specialists, case managers, administrators, educators, researchers, staff nurses, and consultants."
Due to the nature of rehabilitation treatment, nurses can spend extended lengths of time with their patients. Because of this, travel rehab nurses have the ability to build strong rapport with their patients and create a safe, trusting, and communicative environment. Travel rehab nurses also need to be able to work with a range of other specialists and healthcare providers; rehabilitation care is all about working with a team to create and implement a well-rounded treatment plan.
How to Find and Apply for Rehab Travel Nurse Jobs

Ready to start your rehab travel nursing adventure? Nomad Health is your gateway to a world of endless possibilities. With our job database, finding and applying for rehabilitation travel nurse jobs has never been easier.
Rehab Travel Nurse FAQs

The Population Reference Bureau states that, "the number of Americans ages 65 and older is projected to nearly double from 52 million in 2018 to 95 million by 2060." The US healthcare system is going to have to brace for the aging population, and staff up to meet it, rehabilitation nurses included. For example, travel rehab nurses often work with patients who have experienced a stroke, and the CDC points out that the chance of having a stroke doubles every ten years after 55.


ZipRecruiter states that the average staff rehabilitation nurse in the US makes $97,684. At Nomad Health, the average travel rehab nurse makes an average of $2,062 a week.* For a 13-week assignment, that's $26,806, or $107,224 a year.


A travel rehabilitation nurse is a nurse who travels to different healthcare facilities to help people with disabilities and chronic illness attain optimal function, health, and adapt to an altered lifestyle.

Find your next travel nurse destination

Rehab Travel Nurse Healthcare Sources
Author profile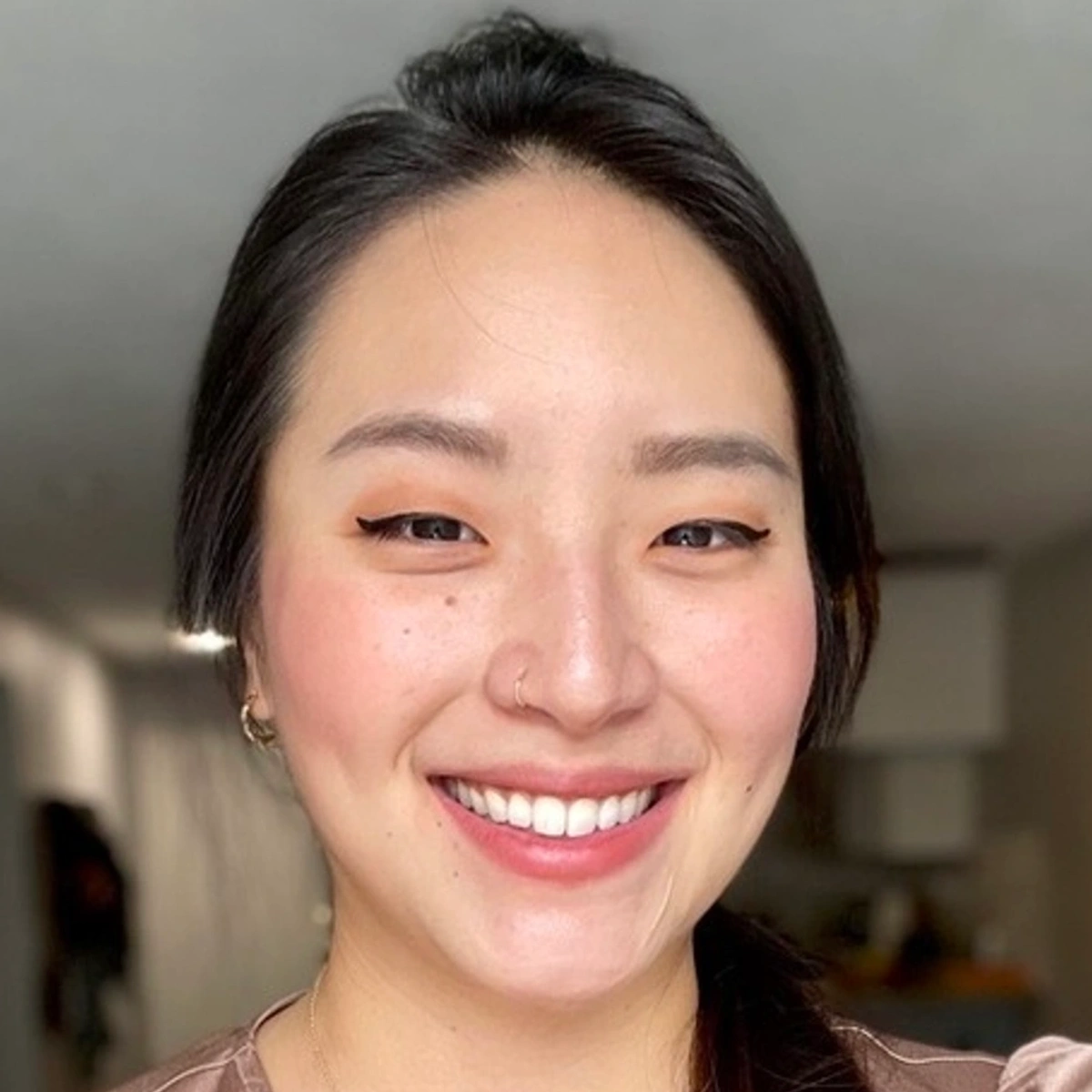 Midge Lee, BSN, RN.

Midge is a registered nurse with eight years of clinical experience in ER, ICU, and home health. After travel nursing for a couple of years, she transitioned from the bedside to writing full-time. She's passionate about diversity and trauma-informed care and will write hospital haikus if you ask nicely. Currently, she's an SEO content writer at Nomad Health.

Published: Jun. 30, 2023
Modified: Sep. 14, 2023