Operating Room Travel Nurse Career Guide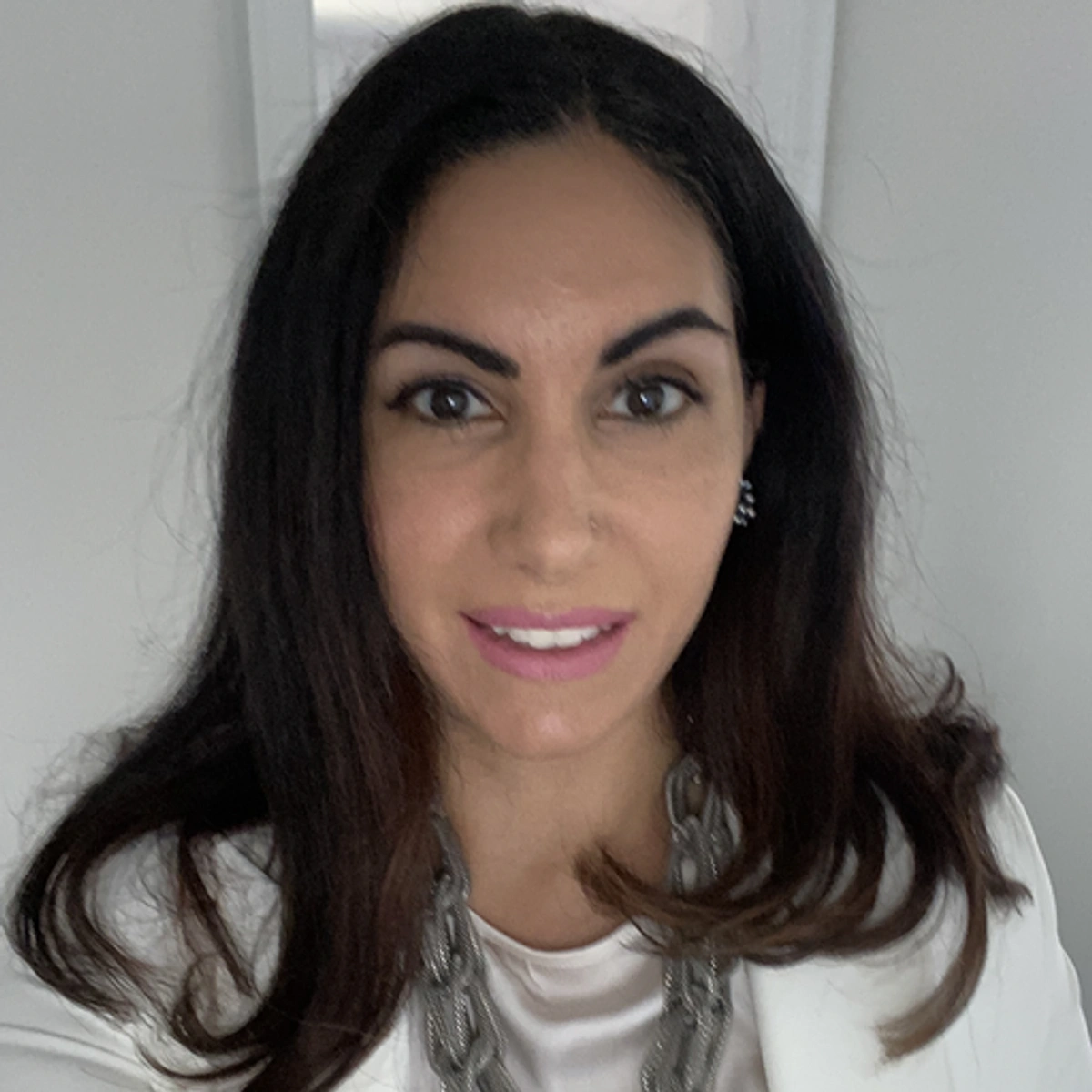 By:

Hourig Karalian

Reading time:

5 min
Operating Room Travel Nurse Career Overview
If there was an entire sport dedicated to keeping your cool under intense pressure, operating room nurses would always take home gold. Also known as OR nurses or perioperative nurses, these healthcare individuals are highly specialized, perform incredibly well in stressful situations, and can effectively manage multiple streams of communication at once. They are experts when it comes to assisting with surgical prep and intraoperative procedures. OR nurses are in high-demand and can choose to travel for assignments or work at a dedicated facility.
OR travel nursing is an exciting and challenging career path. Registered nurses who are considering travel OR nursing should account for a number of factors: moving stressors, licensure logistics, and facility transitions (ie. being the "new kid.") Once making the jump, many travel nurses find the hassle well worth it. OR travel nurses gain incredibly valuable career experience by working with a variety of patients in different types of settings, including hospitals in rural areas, big facilities in highly populated metropolitan cities, and surgicenters.
OR Travel RN Jobs With Nomad Health
Nomad Health works with OR travel nurses all over the country, and loves helping them find assignments that meet their career advancement goals. Our operating room travel nurses get access to a robust benefits package, including medical, dental, and vision insurance, 401 (k) with employee matching after a year, and malpractice insurance. Our OR travel nurses also enjoy travel reimbursement, a stipend for housing and utilities, and state license and certification reimbursement. Nomad Health even developed a mobile app for travel nurses to make time tracking and payday easier and more streamlined than ever before. 
OR Travel Nurse Job Description
From sterilizing surgical equipment to assisting surgeons during invasive procedures, OR travel nurses are prepped and ready to provide care to patients before, during, and after a variety of highly specialized surgeries. Some common duties they may perform include: preparing patients for surgery, assisting during surgery, making sure operating rooms and instruments are sterile, starting IVs, and verifying that consent has been signed. They also make sure patients and their families or caregivers are informed about the surgery, as well as risk and recovery plans. (Nurse.org, n.d.).
There's a wide range in the types of surgeries OR travel nurses work with. Some are elective, others are life saving. According to John Hopkins Medicine, some of the most common surgeries performed in the United States are: appendectomy, breast biopsy, cesarean section (also called a c-section), coronary artery bypass, hysterectomy, mastectomy, prostatectomy, and tonsillectomy (for full list, click here).
Operating Room Travel Nurse Job Requirements
Travel OR nurses are extremely detail oriented, good under pressure, and thrive in team environments. They don't mind sporadic schedules; surgeries can happen at any time of day or night depending on the setting (emergency surgeries versus elective procedures). It's important for travel nurses to make sure they are certified as an RN in the state(s) they are hoping to take assignments in. A lot of travel nurses opt to get their Nurse Licensure Compact (NLC), which covers 39 participating states and allows for extra freedom of movement.
Popular Operating Room Travel Nurse jobs

Types of Operating Room Travel Nurses
There are so many different types of surgeries, each of which requires the highest level of knowledge and a certain set of responsibilities. Because of this, there are a variety of specialties within OR travel nursing. Some assignments focus on specific operations, such as cardiovascular surgery, while other travel nurses look for specific roles in the OR setting, such as scrub or circulating nurse.
Cardiovascular OR Travel Nurse
A cardiovascular OR travel nurse, or CVOR, is a RN with operating room experience who specializes in working with open-heart patients and other cardiovascular procedures. Some of their on-the-job duties may include: patient assessments, preparing the room and equipment before the procedure, organizing the various groups of people who will be working on the case, assuring all monitors and devices are turned on and ready, and accurately charting during the case. Their main focus, while doing all of that, is to advocate for the patient while they are in surgery. It is recommended that cardiovascular OR nurses get their Certified Perioperative Nurse (CNOR) credential. (Top Nursing, n.d.).
The Centers for Disease Control and Prevention (CDC) states that heart disease is the leading cause of death for men and women in the United States, so cardiovascular OR travel nursing is an important specialty and has a high impact on the wellbeing of our community. 
OR First Assistant Travel Nurse
The Association of periOperative Registered Nurses (AORN) describes a registered nurse first assistant (RNFA) as, "a perioperative registered nurse who functions in an expanded role, working in collaboration with the surgeon and health care team members to achieve optimal patient outcomes." Some typical tasks performed by RNFA travel nurses include: preoperative patient management, intraoperative surgical assistance and postoperative patient management. (AORN, 2018). They have acquired the necessary knowledge, judgment, and skills specific to the expanded role of RNFA clinical practice, and they do not function as a scrub nurse or circulator.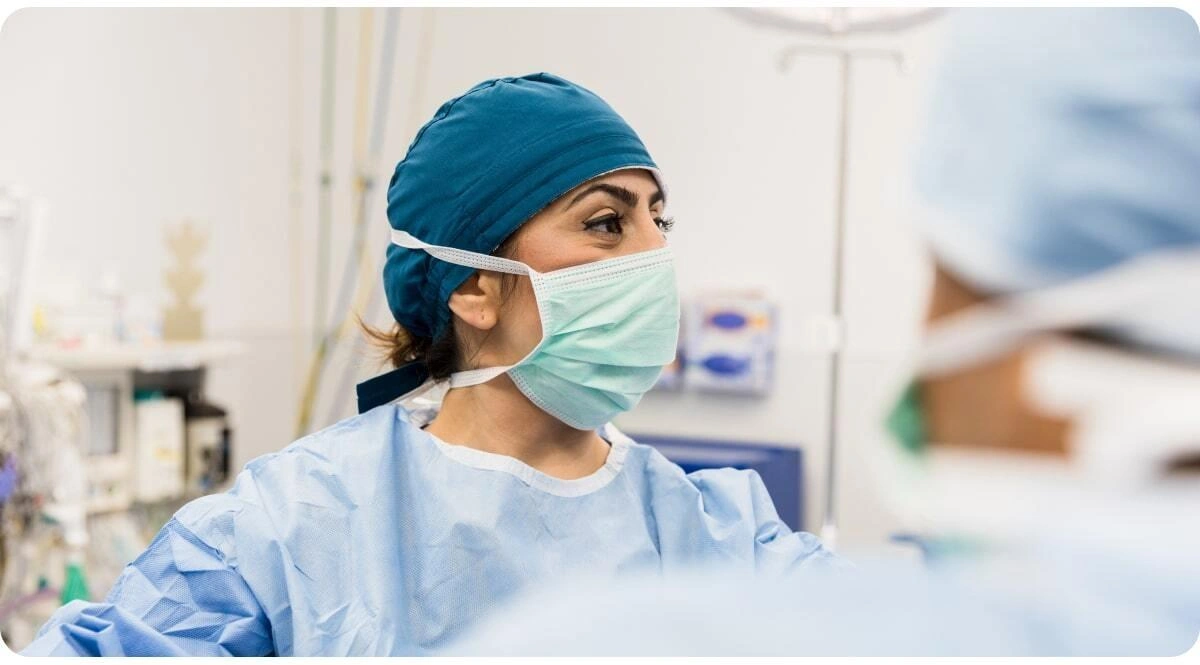 Intraoperative performance may involve using instruments and medical devices, providing surgical site exposure, or handling/cutting tissue. Other responsibilities could be providing hemostasis, suturing, and wound management. After a procedure or operation, a RNFA may work in collaboration with other health care providers and assist in postoperative rounds and patient discharge planning. (AORN 2018).
The requirements for an OR first assistant nurse are a bit more expanded than that of a traditional OR nurse. The AORN states that an traveling RNFA must have their CNOR credential, a Bachelor of Science in Nursing, and have completed an RNFA program.
The average weekly compensation for OR first assistant travel nurses at Nomad Health is about $3,800, and the hourly rate is about $98, which is higher than our average pay for operating room travel nurses. The pay range for operating room first assistants goes up to $5,900 a week, making it one of the highest paying specialties offered at Nomad Health.*
*Subject to change. Based on internal salary data pulled in February 2023.
OR Scrub Travel Nurse
Scrub nurses are vital to a safe and successful surgery. They set up the operating room before a procedure, which requires meticulous planning and accuracy. OR scrub travel nurses have to consider the surgery, patient's age, size and surgeon's preference card (when applicable). Furthermore, they have to ensure equipment is working properly and supplies are not expired. Operating room scrub nurses are responsible for setting up essential equipment to prevent complications that can occur during a surgery. For example, they would set up an Intermittent Pneumatic Compression device machine, and have appropriately sized sleeves ready to go. These would be used to prevent deep vein thrombosis, or blood clots, which are a known complication to surgery. They would also set up IV pump(s) and suction. Scrub nurses are also responsible for selecting and passing instruments and supplies to the surgeon during the operation. Scrub travel nurses have to be confident and communicate clearly and effectively if they see anything that could potentially impact a successful procedure.
Circulating OR Travel Nurse
A circulating OR travel nurse assists with surgeries, but unlike a scrub nurse or a first assistant nurse, they work outside the area of sterilization. They are the eyes and ears of the operating room on a whole, and make sure all teams are running smoothly and have what they need to best ensure patient care. (Nurses for a Healthier Tomorrow, n.d.) According to the AORN, the circulating travel nurse serves as the patient advocate while the patient is most vulnerable. Since the majority of patients are sedated or anesthetized during a surgery, they are unable to make decisions on their own. Typically, there is one circulating nurse assigned to each patient for the duration of the surgery. They manage all nursing care within the OR, observe the surgical team from a broad perspective and assist the team to ensure a safe, comfortable environment. 
The circulating travel nurse has the following responsibilities immediately before and during the surgery: completing and verifying surgical documentation, verifying patient identification, ensuring correct surgical site, and assessing the patient for allergies and other preexisting conditions. Circulating travel nurses also prep and position patients for surgery, oversee blood transfusions, and maintain infection control throughout procedures. Furthermore, they monitor arterial lines, last devices, and imaging and video equipment, and perform counts of surgical items before and after surgeries. It's up to them to coordinate responses in the event of an emergency.
OR Travel Nurse Salary Information
At Nomad Health, the average weekly salary of an operating room travel nurse is about $3,100.* So for one 13-week assignment, that's about $40,300. The average hourly rate for an operating travel nurse at Nomad Health is about $78.* There are a lot of factors that can influence a travel OR nurse's salary, including experience, education, facility, city, and industry demand. Today, the three states with the most OR travel nurse job openings at Nomad are Michigan, New York, and Texas.*
*Subject to change. Based on internal salary data pulled in February 2023.
Highest-Paying OR Travel Nurse Jobs
On the higher end, an OR travel nurse with Nomad Health can make up to $4,600, or $126 per hour.* Certifications can help advance an OR travel nurse's career, which can lead to higher compensation. According to the Competency and Credentialing Institute, some of these certifications include the Certified Perioperative Nurse (CNOR), the Certified Foundational Perioperative Nurse (CFPN), and the Certified Ambulatory Surgery Nurse (CNAMB).
We know that salary can be a big influencing factor when it comes to choosing a travel assignment, which is why we provide salary transparency on each of our OR travel nursing job posts. As soon as you log in to your Nomad Health account and start exploring potential assignments, you have the ability to filter and sort search results by pay. Nomad Health is a recruiter-less, digital healthcare staffing agency, which means we save on operations costs and pass those savings to our travel nurse community. 
How to Become an OR Travel Nurse
To become an operating room travel nurse, you start by earning either an Associate's Degree in Nursing (ADN) or a Bachelor of Science in Nursing (BSN). While not required, most facilities require a BSN. After earning your nursing degree, you have to pass the National Council Licensure Exam (NCLEX). From there, it's recommended that you gain experience and earn a perioperative certification. OR nurse residencies or fellowship programs offer great opportunities for new or experienced nurses. Most programs offer hands-on training, didactic/classroom time, and you'll learn both scrub and circulating nurse roles.
The main certification an OR nurse can get is the Certified Perioperative Nurse credential from the Competency & Credentialing Institute (CCI). In order to earn it, a registered nurse has to have at least two years of perioperative experience and be able to pass a 200-question multiple choice exam. Other OR nursing certifications include:
Certified Surgical Services Manager (CSSM)

Certified Perioperative CNS (CNS-CP)

Certified Ambulatory Surgery Nurse (CNAMB)

Certified Foundational Perioperative Nurse (CFPN)

Certified Ambulatory Perianesthesia Nurse (CAPA®)
While pursuing these certifications isn't mandatory, they can positively impact hireability and salary. According to the CCI and based on a salary and compensation survey conducted by the AORN in 2022, nurses who are certified receive an average of $2,600 more annually than nurses who are not. 
How to Apply for an Operating Room Travel Nurse Job

Ready to start your OR travel nursing adventure? Nomad Health is your gateway to a world of endless possibilities. With our job database, finding and applying for operating room travel nurse jobs has never been easier.
Frequently Asked Questions About OR Travel Nurses

Being an OR travel nurse is incredibly challenging, deeply rewarding, and emotionally strenuous. To be in the operating room as a medical professional is a remarkable experience, and the impact on any given patient's well-being is profound. They have to be at the forefront of evidence-based protocols that support patient safety. Also, OR nurses have to be familiar with (or be willing to learn) new procedures involving advanced technology, such as robotics.


Yes, there is a high demand for Operating Room travel nurses. According to the Agency for Healthcare Research and Quality, about 17.2 million hospital visits in the US in 2014 included at least one surgery. With an increasingly aging population, OR nurses are critical.


New York and California are among the top states for higher OR travel nurse salaries today; although, compensation varies by industry fluctuation, facility, and cost of living, among other factors. (ZipRecruiter, n.d.). In general, New York, California, Texas, Massachusetts, and Washington can offer some of the highest salaries for travel nurses. (Angela Walker, n.d.).

Join Nomad's travel nurse community

Sign Up
OR Travel Nurse Healthcare Resources
Find your next travel nurse destination

Author profile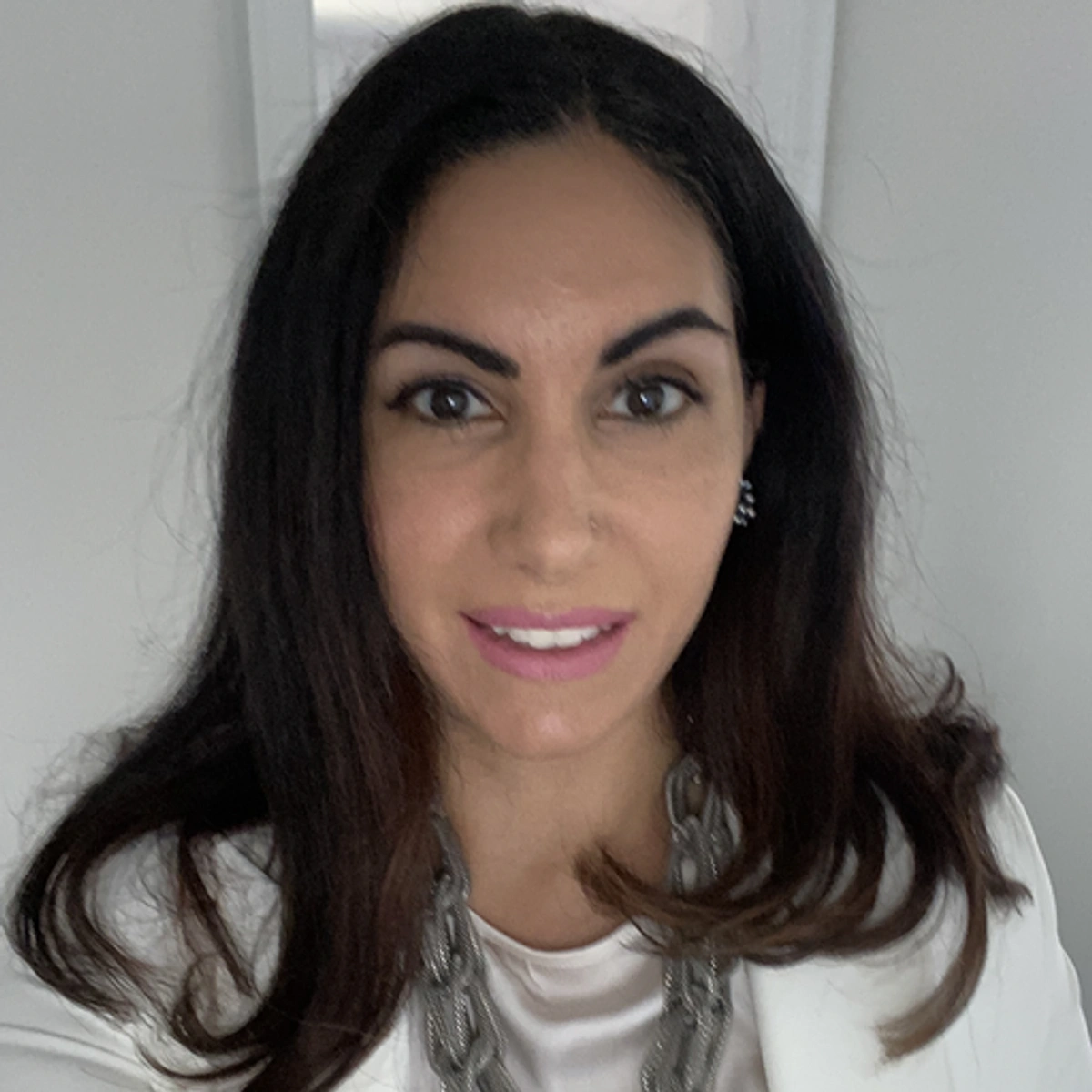 Hourig Karalian

Hourig is a nurse with 20+ years of clinical, education, and leadership experience. She has served as a clinical instructor at several hospitals, training hundreds of nurses in an evidence-based approach to health care. Her experience includes managing upwards of 80 staff while a Clinical Nurse Manager at Mount Sinai Hospital, serving as Adjunct Clinical Faculty at New York University teaching clinical for undergraduate nursing students, and spearheaded the Nurse Residency program at Hackensack Meridian Health, Pascack Valley Medical Center teaching numerous cohorts of nurses at the bedside and classroom settings, transitioning them to their first acute care positions. Her clinical experience includes MICU and Step down at Mount Sinai Hospital, Med-Surg HIV at Yale New Haven Hospital, among other roles. She has received numerous awards and recognitions, including recognizing impact as a Nurse Educator (NJ National League for Nursing), published a book chapter, and presented at conferences. She received her Bachelors from Villanova University and Masters from New York University. Currently, she is a Senior Manager on the Nomad Health Clinical Excellence team where she heads all clinical education.

Published: Mar. 10, 2023
Modified: Jun. 29, 2023