Oncology Travel Nurse Career Guide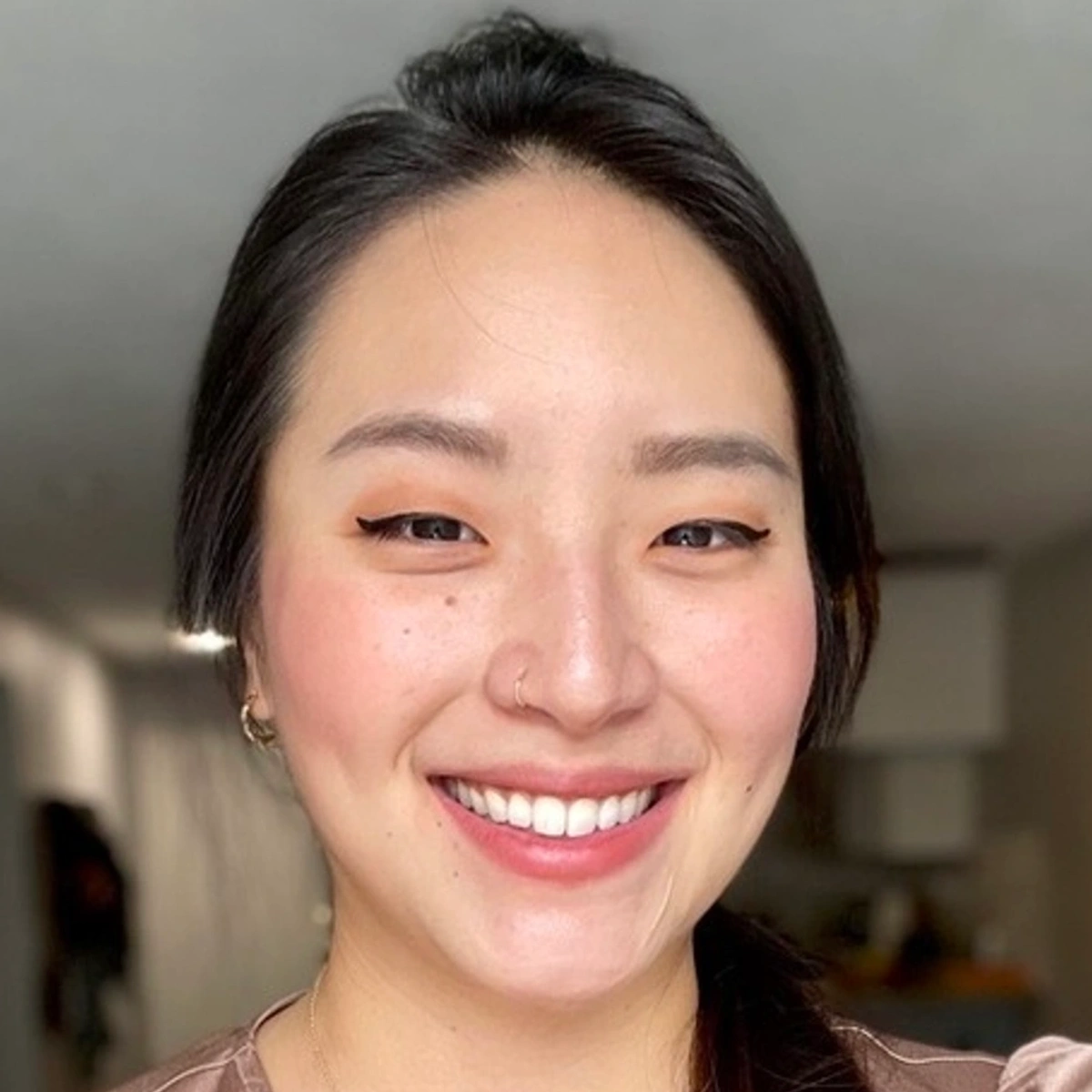 By:

Midge Lee, BSN, RN.

Reading time:

5 min
Oncology Travel Nurse Career Overview
Known for their soothing presence and skillful advocacy, oncology travel nurses are a patient's best friend when navigating cancer recovery. With the Centers for Disease Control and Prevention (CDC) reporting over a million new cancer diagnoses a year, the need for compassionate and experienced oncology travel nurses remains as significant and timely as ever.
Oncology Travel RN Jobs With Nomad Health
At Nomad Health, we want to help oncology travel nurses find their ideal assignments. We know that oncology travel nursing can be an intense job, so we like to support our nurses with full benefits like medical, dental, vision, and malpractice insurance. We also offer travel nuses a 401(k) with employer matching after a year along with perks like housing and meal stipends, and reimbursements in travel, scrubs, certifications, and state licensure.
We know the job hunt and being away from home as a travel nurse can be tough, so we've worked hard to create an easy, seamless experience between our new mobile app and payroll feature, Timekeeper. Although we are recruiter-free, we have a dedicated support staff, the Nomad Navigators, available for any questions during the application process. In addition, the Clinical Excellence team, our in-house group of expert clinicians, is available to advocate for our travel nurses to facilities.
Oncology Travel Nurse Job Description
Oncology travel nurses work on oncology floors or in outpatient oncology settings providing care to patients of all ages diagnosed with cancer. According to the Oncology Nursing Society, oncology nurses "seek to reduce the risks, incidence, and burden of cancer by encouraging healthy lifestyles, promoting early detection, and improving the management of cancer symptoms and side effects throughout the disease trajectory, and leading the coordination of complex care needs."
As a travel oncology nurse, you will encounter patients with a wide variety of cancers. Your choice of a facility can determine what types of cancers you are more likely to encounter.  Some hospitals have a National Cancer Institute (NCI) designation; these hospitals have robust cancer research programs and resources for specific types of cancers like breast, blood, bladder, brain, and nervous system cancer. If you take an assignment at a hospital specializing in liquid tumors such as pediatric leukemia and lymphoma, you will naturally care for more patients with these types of conditions.
Types of Oncology Travel Nurse Jobs
Cancer affects people of all ages. It comes in many different forms and can require a combination of treatments. Due to the complexity of this disease, oncology travel nurses have many options in the types of jobs available to them. Take a look at some of the most common specialties.
Pediatric Oncology Travel RN
Pediatric oncology travel nurses, or pediatric hematology-oncology travel nurses, have a job as difficult as it is rewarding because of the young age of their patients. These nurses support children and young adults in managing and tolerating their cancer treatment. Many of the patients are minors so a family centered-approach is an important aspect of this type of nursing care.
According to the Academy of Pediatric Hematology/Oncology Nurses, some of the core nursing skills of peds oncology nurses are the administration of chemotherapy, immunosuppressants, and biotherapy; other required skills are patient/family education, administration of medications to alleviate nausea, vomiting, and pain, and the administration of blood products to alleviate anemia or thrombocytopenia. In some cases, supporting a patient through hospice or palliative care is necessary.
One of the most common pediatric cancers is leukemia. Depending on the severity of the disease, patients with leukemia often receive a combination of radiation, chemotherapy, stem cell transplant, targeted therapy, and immunotherapy. Pediatric oncology travel nurses are expected to be familiar with the types of treatment strategies for different cancers and the adverse outcomes, complications, and anticipated side effects these modalities can have on the child. For example, patients may lose their hair and require emotional support from the nurse to cope with changes in body image. Pediatric patients are generally more susceptible to malnutrition due to nausea and vomiting from their treatment, or from developing scarring from radiation that may affect their ability to swallow; nurses will need to closely monitor the nutritional statuses of their patients and develop strategies to ensure enough quality nutrition is being absorbed.
Overall, a cheerful and compassionate disposition can go a long way with young pediatric patients, especially in encouraging them to be adherent to prescribed medications and treatments. As a pediatric oncology travel nurse at Nomad, you may have a 1:4 nurse-to-patient ratio and must have BLS and PALS. For some hospitals, it is preferred that pediatric oncology travel nurses have chemotherapy experience and the Certified Pediatric Hematology Oncology Certification Nurse (CPHON) certification.
Radiation Oncology Travel RN
Radiation oncology travel nurses care primarily for patients with cancer that require radiation therapy. They work closely with the radiation team to coordinate patient schedules and mitigate the adverse side effects of radiation.
According to the Oncology Nursing Society, radiation oncology nurses "proactively seek to understand their patients' medical history, susceptibility to treatment issues, and potential for radiation-specific adverse events." The nurse's assessment of the patient's medical history is influential to the treatment plan. For example, a patient with claustrophobia may have difficulty coping with a mask, or a patient with a rotator cuff injury may have difficulty keeping their arms above their head during treatment. Considerations like these should be identified and accommodated before the start of therapy.
Educating patients and other healthcare team members about the potentially harmful and latent side effects of radiation is a part of the radiation oncology nurse's role. Some of the side effects of radiation can be skin irritation, dehydration, nausea, constipation, and diarrhea. Nurses also check for contraindications to other forms of therapy the patient may be receiving. For example, patients receiving radiation often take steroids to help with inflammation. If the patient is also on immunotherapy, steroids may be contraindicated.
According to American Nurse Journal, radiation therapy can be delivered externally through high-energy radiation beams, internally as an implant, or both. Internal radiation, aka brachytherapy, involves placing an implant within the body or near the tumor. Nurses should encourage patients to ask specific questions about radiation safety, as there may be precautions to take with small children and pregnant women with certain implants.
Depending on the type of cancer and where radiation is applied, patients may have various global side effects that radiation oncology nurses should anticipate and mitigate. For example, patients with head and neck cancer receiving radiation might suffer from a dry mouth and require prescription mouthwash. Nurses may have to provide education to patients with pelvic cancer on sexual function and the options for sperm banking and freezing eggs. A cancer diagnosis and the effects of radiation therapy can be emotionally taxing on the patient and the entire family, so nurses must be sensitive and supportive in their approach.
Aside from alleviating the physical and emotional side effects of radiation, radiation oncology travel nurses stay abreast of the latest technological advances in radiation therapy. This job is ideal for nurses who enjoy longer-term relationships with their patients and close collaboration with a team of radiology techs and providers.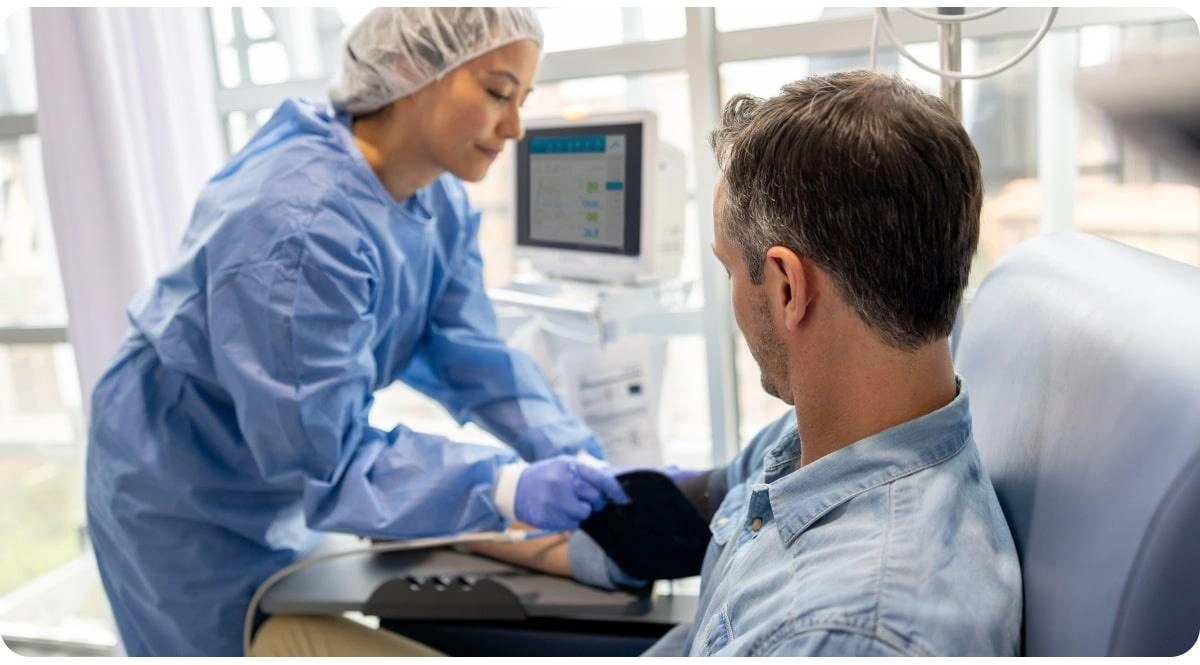 Oncology Infusion RN
Oncology infusion travel nurses are trained to administer intravenous chemotherapy and immunotherapy that treats cancer. This requires special precautions and detailed knowledge of the side effects. National certification for chemotherapy administration does not currently exist, but the Oncology Nursing Society offers the ONS Biotherapy and Immunotherapy Provider card for nurses who take the Fundamentals of Chemotherapy Immunotherapy Administration course.
The core nursing responsibilities of oncology infusion travel nurses include assessment of the patient's medical and allergy history, accessing and ensuring the patency of intravenous routes, and ensuring the safe and accurate delivery of medications. Due to the high-risk nature of these drugs, nurses must be vigilant in identifying any infusion-related reactions and should note if premedication is required. These reactions can come on quickly and range from mild to fatal. Nurses should closely monitor vital signs, particularly blood pressure, before, during, and after the infusion to note an allergic reaction. Educating the patient and family on notifying the RN about any signs of discomfort such as itching, hives, or shortness of breath is key.
Oncology infusion nurses must also be knowledgeable about different treatment regimens for various cancers, as well as the cycles. For example, the treatment of breast cancer commonly includes a cycle referred to as "AC" because of the administration of Adriamycin (aka Doxorubicin) and Cytoxan (aka Cyclophosphamide). Nurses should be familiar with the long-term adverse effects of chemotherapy such as a decrease in hemoglobin, decreased platelets, alopecia (hair loss), stomatitis, and renal/bladder toxicity.
Based on OSHA (The Occupational Safety and Health Administration) and NIOSH (National Institute for Occupational Safety and Health) recommendations, oncology infusion travel nurses must follow strict rules on handling and disposing of chemotherapy medications to prevent harm. The Oncology Nursing Society recommends these practices:
Donning two pairs of gloves testing against chemotherapy agents during all handling activities. 
Gloves must be disposable and powder-free, made from nitrile, neoprene, or latex, and have a cuff long enough to cover the sleeves of the gown. Glove thickness will vary according to the material.
Change gloves every 30 minutes or immediately if damaged or knowingly contaminated.
With chemotherapy preparation, use sterile gloves as the outer glove.
Wearing disposable gowns made from a low permeable fabric with back closure.
Using eye and face protection when splashing may be a risk.
Ultimately, as a travel infusion oncology nurse, you will defer to facility policies for chemotherapy administration. Each facility should have established, written policies for the administration of antineoplastic drugs, safe drug handling and disposal, management of adverse side effects, and required documentation.
With Nomad, travel infusion oncology jobs may fall under the title of infusion therapy RN, although infusion therapy nurses may also administer medications for non-oncology patients such as those suffering from rheumatoid arthritis. These jobs have varying facility-dependent conditions; some require a chemotherapy certification while others require recent experience administering chemotherapy. Other prerequisites are 12 to 24 months of recent chemotherapy infusion nursing experience and BLS.
Outpatient Oncology Travel RN
Outpatient oncology travel nurses are relevant now more than ever as cancer care has shifted largely to outside the hospital setting. This shift has allowed patients to have more comfort, flexibility, and normalcy in their lives as they receive treatment for their cancer.
A key focus of oncology outpatient nursing is providing individualized, high-quality care for patients, which sometimes can't be achieved easily in the acute hospital setting. Nurses have the opportunity to offer emotional support and community resources along with tailored education to patients and their families in an unhurried environment. They can thoroughly answer questions related to cancer biology, lifestyle changes, medication regimens, infection prevention, and side effect management. 
Some of the core nursing skills of an outpatient oncology nurse include comprehensive physical and mental health assessments, advocating for adequate pain management, accessing ports and troubleshooting issues, administering chemotherapy and other infusions, and dealing with possible medical emergencies.
Unlike their hospital counterparts, outpatient travel nurses often face logistical obstacles such as scheduling, arranging transportation for patients, and awaiting insurance authorization for imaging and procedures. As a travel nurse, you may experience different levels of responsibilities depending on the size of the outpatient facility and the number of support staff available.
Outpatient oncology travel nurse jobs are ideal for travel nurses who enjoy longer-lasting relationships that grow over time with their patients. It is recommended to have experience in an outpatient setting for at least 12 months in the last two years, along with BLS. Some facilities may require chemotherapy infusion experience.
Popular Oncology Travel Nurse jobs

Oncology Travel Nurse Job Skills and Requirements
Oncology travel nursing entails a special set of skills that include the administration of chemotherapy medications, assisting patients undergoing radiation therapy, accessing ports and central lines, administering blood products, and providing emotional support. Take a look at the details of some of these requirements.
Intravenous Chemotherapy
Oncology travel nurses may be responsible for administering intravenous chemotherapy and immunotherapy in both inpatient and outpatient settings. Different hospitals will require nurses to have a certification in chemotherapy, or at the very least, recent experience in chemotherapy administration. Only patients who are more ill and need close monitoring will likely receive inpatient chemotherapy as it is typically more expensive than outpatient therapy. 
Some of the most common chemotherapy medications given are cisplatin, rituximab, clofarabine, and cyclophosphamide. According to the Oncology Nursing Society, oncology travel nurses need to understand if chemotherapy is better given through a primary or secondary line and if special tubing is needed to safely administer it; nurses will also need to be aware of potential interactions, compatibility, and timing of treatment regimen medications. In some instances, nurses administer therapies to patients enrolled in clinical trials.
According to the American Cancer Society, some common side effects of chemotherapy are fatigue, hair loss, easy bruising, infection, nausea, loss of appetite, constipation, diarrhea, mouth sores, peripheral neuropathy, and "chemo brain". Patients will need to be monitored for these side effects and educated on the possibility of lingering changes. Nurses will typically administer medications like ondansetron to mitigate nausea, or megestrol to stimulate the appetite of patients.
Oncology travel nurses who work in hospitals will also need to monitor vital signs continuously throughout the infusion and assess the patient for signs of an adverse reaction. If a patient develops a reaction, the nurse must stop the infusion and notify the physician and emergency staff. Nurses will medicate the patient to decrease the allergic response if it is mild to moderate.
Whether the chemotherapy is oral or intravenous, travel nurses must know how to safely dispose of medications and their packages due to their hazardous status.
Radiation
As a travel oncology nurse, you are not providing radiation therapy to the patient, but your patients may often suffer from the short and long-term effects of radiation. As the primary nurse, you are expected to understand the treatment plan set by the radiation team and the possible adverse side effects. Educating the patient and advocating for medications that alleviate any associated pain and discomfort are important aspects of radiation therapy management. Travel nurses can increase their knowledge of radiation therapy by referring to the ONS Manual for Radiation Oncology Nursing Practice and Education.
Central Line Management
Cancer patients most commonly receive medication through three methods: a tunneled catheter that is placed through the internal jugular vein, a peripherally inserted central catheter (PICC) which is placed either in the basilic, brachial, cephalic or medial cubital vein, or an implanted port that is surgically placed in the chest for access to the superior vena cava.
A patient may have one of these catheters, depending on their long-term care plan. They allow for easy and safe administration of drugs like chemotherapy, which are caustic to smaller veins, but they also increase the risk of infection. The risk of infection is heightened further if dressings and catheters are not properly cleaned. As a travel oncology nurse, knowing how to change dressings with sterile procedure, and safely maintaining the patency of these devices is paramount to protecting a possibly immunocompromised individual. Oncology nurses should be aware of SIRS criteria and the high risk of sepsis while closely monitoring the patient and educating the patient and family on signs and symptoms.
Knowing how to access and deaccess a port is a common feature of oncology nursing but some hospitals may not allow travel nurses to perform these tasks, even if you have the experience and skill set. Make sure to refer to the facility policy first.
Other than receiving chemotherapy and immunotherapy, patients are sometimes given TPN, or total parenteral nutrition, due to an intolerance of food from receiving high-dose radiation, chemotherapy, or a bone marrow transplant. Oncology travel nurses should know how to properly prime TPN with the correct tubing, perform a double check of the TPN order (added nutrients, electrolytes, prescribed rate), and administer this medication through a central line. TPN side effects, such as hyperglycemia, fluid imbalance, and infection, should be monitored closely and intervened upon in a timely manner.
Core Oncology Nursing Skills
Some core nursing skills for oncology travel nurses are comprehensive physical assessments, administering blood products, maintaining sterile and clean practices, maintaining neutropenic protocols if indicated, employing fall precautions, and screening for Modified Early Warning Scores (MEWS) indicators. Nurses should also be familiar with tumor lysis syndrome, which is the most common oncological emergency. Other serious conditions seen are septic shock, disseminated intravascular coagulation (DIC), and graft failure after a bone marrow transplant.
Providing Psychosocial Care and Palliative Care
A cancer diagnosis is distressing and can upend a patient's life. A large part of holistic oncology nursing care involves therapeutic communication with patients and families. Some patients deal with a terminal illness, or disfiguration from invasive cancer surgeries; as a travel oncology nurse, you have the opportunity to comfort these patients and advocate for their unique needs. On the other hand, coping with the stress and difficult emotions that arise from caring for patients with cancer is a skill travel oncology nurses need to cultivate to stay emotionally healthy.
Oncology Travel Nurse Certifications
The Oncology Nursing Certification Corporation offers eight different certifications that validate oncology nurses in their clinical expertise to patients and employers.
As an oncology travel nurse, gaining a certificate in chemotherapy administration from an organization like the Oncology Nursing Society can also strengthen your candidacy to future employers.
Oncology Travel Nurse Salary Information
An oncology travel nurse with Nomad makes approximately an average of $2,512 a week, or $66 per hour. This means for a 13-week assignment, the gross pay could be $32,600 or more.* 
There are a number of ways to increase your salary as an oncology travel nurse. Some factors that change the base pay are location and facility choice; others, like obtaining certifications in chemotherapy administration, having more years of oncology nursing experience, and being flexible between night or day shifts may expand your accessibility to higher-paying contracts.
*Subject to change. Based on the average pay of Nomad Health oncology travel nurse jobs as of March 15, 2023.
Highest-Paying Oncology Travel Nurse Jobs
At Nomad, the highest-paying travel oncology nurse jobs can average $3,996 a week, or $92 an hour. For a typical 13-week assignment, the gross pay could be approximately $52,000.*
The highest-paying states for oncology travel nurse jobs with Nomad right now are New York, Arizona, and Pennsylvania. We know that having transparent pay is an important aspect of finding a travel assignment, so we've ensured that you can easily filter by pay on top of location, length of the contract, and shift preference. Because we are a recruiter-free, healthcare talent agency, we're able to put more money in the pockets of our clinicians by saving on costs.
*Subject to change. Based on the highest average pay of Nomad Health oncology travel nurse jobs as of March 15, 2023.
How to Apply for Oncology Travel Nurse Jobs

Ready to start your oncology travel nursing adventure? Nomad Health is your gateway to a world of endless possibilities. With our job database, finding and applying for oncology travel nurse jobs has never been easier.
Oncology Travel Nurse FAQs

Yes, oncology nurses are in high demand. According to the American Journal of Preventive Medicine, the risk of getting cancer increases as people age, with half of the cancers being diagnosed at 65 and older. Breast cancer is the second leading cause of death for women, while lung cancer remains the most common cancer for men. With the population of adults 65 and older expected to nearly double from 2018 to 2060, the demand for travel oncology nurses will likely remain high.


Yes. It's worth it if you enjoy working with patients with cancer nationwide. As a traveling oncology nurse, you are fulfilling a critical need to help patients with cancer that deserve high-quality care.


At Nomad, the average pay rate for a traveling oncology nurse is $2512 a week, which is higher than the national average. According to ZipRecruiter, the average pay rate for a travel oncology nurse is $2061 a week.

Join Nomad's travel nurse community

Sign Up
Oncology Travel Nurse Healthcare Sources
Find your next travel nurse destination

Author profile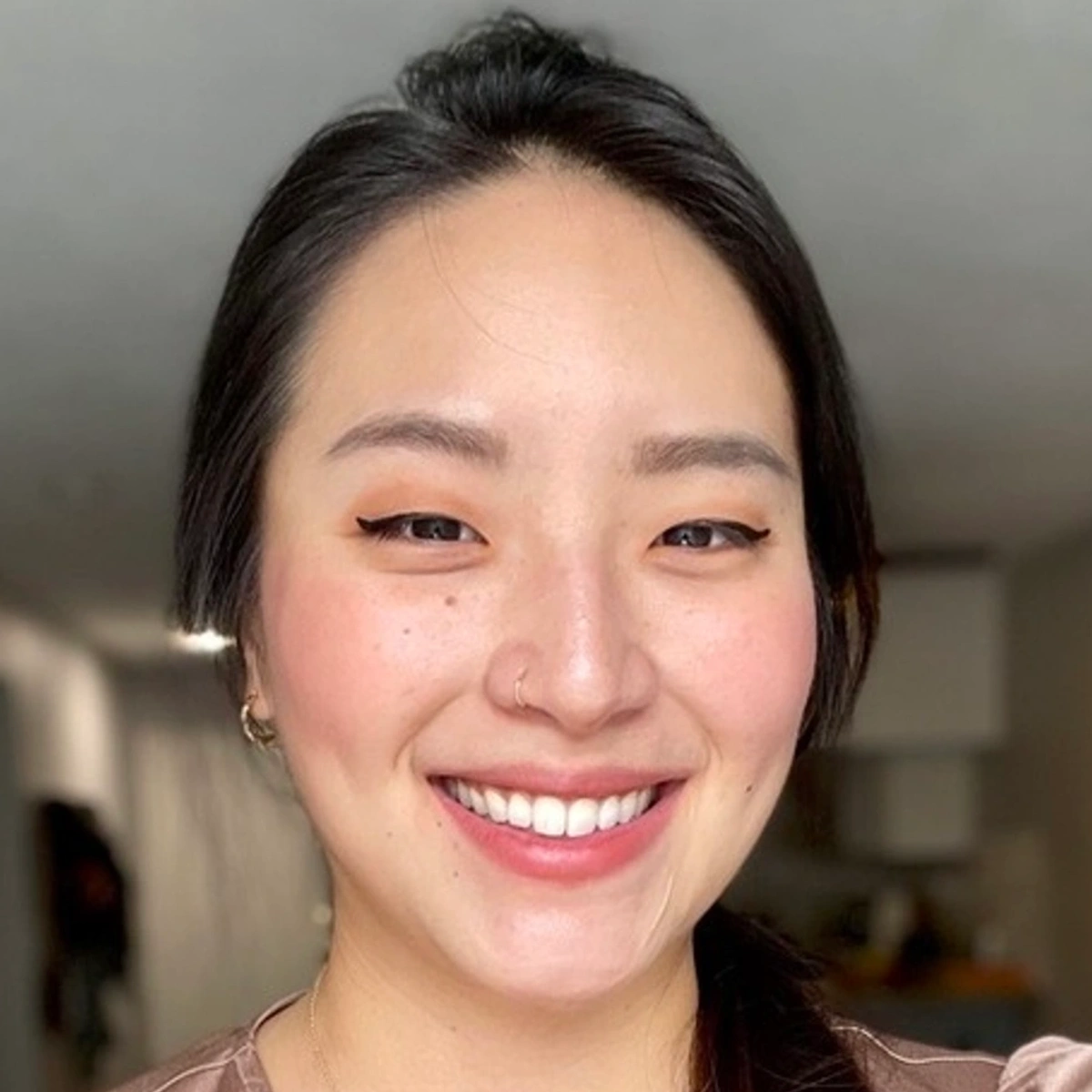 Midge Lee, BSN, RN.

Midge is a registered nurse with eight years of clinical experience in ER, ICU, and home health. After travel nursing for a couple of years, she transitioned from the bedside to writing full-time. She's passionate about diversity and trauma-informed care and will write hospital haikus if you ask nicely. Currently, she's an SEO content writer at Nomad Health.

Published: Apr. 7, 2023
Modified: Jun. 30, 2023