MICU travel nurse career guide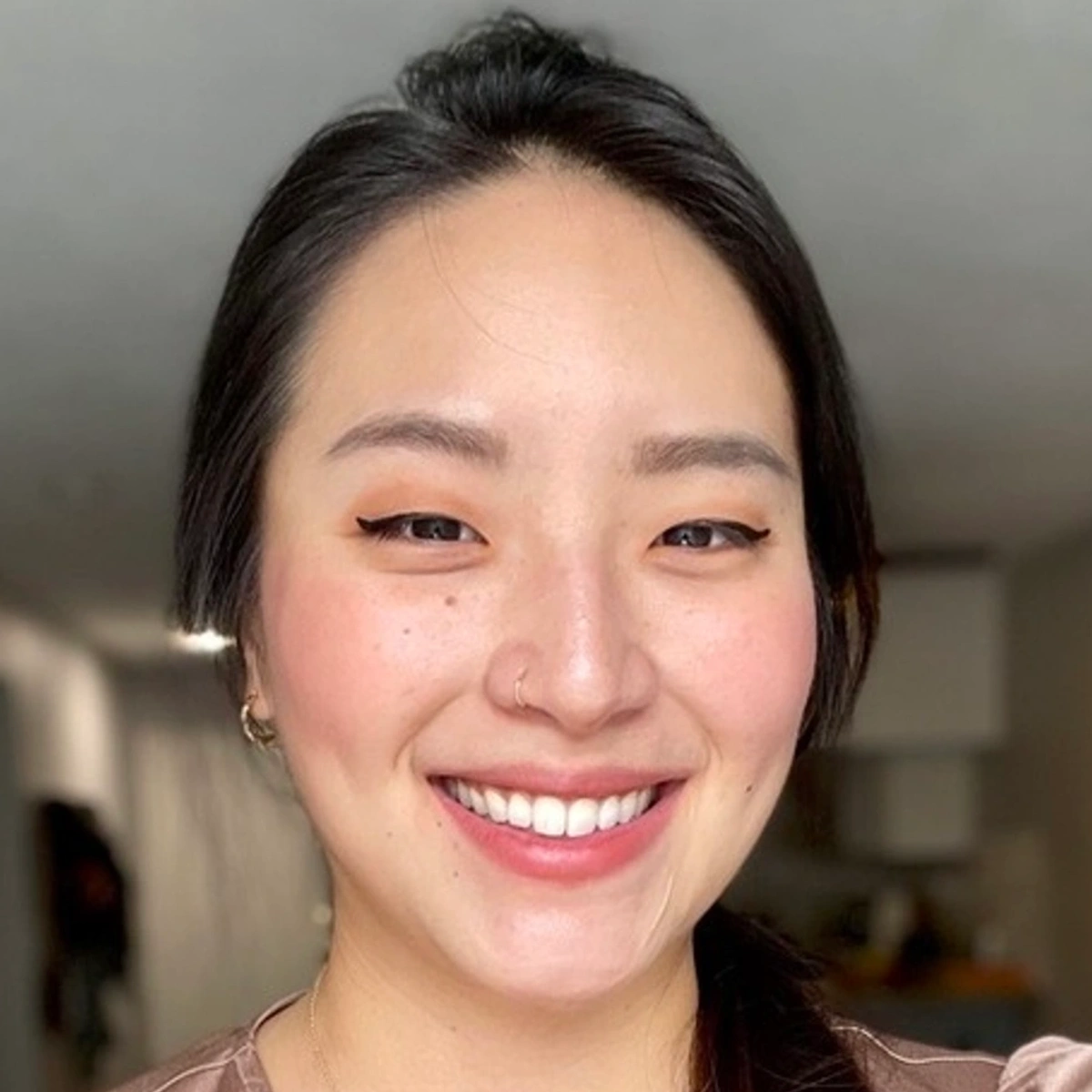 By:

Midge Lee, BSN, RN.

Reading time:

5 min
MICU travel nurse career overview
If you've ever had a family member fall ill and require extra breathing support from a ventilator, it's likely a medical intensive care unit (MICU) travel nurse has cared for them. MICU travel nurses play an integral part in saving lives, not only during the pandemic, but long before it, and are experts in providing care to patients at their most fragile. These nurses have seen it all, and will be your strongest allies during complex and stressful medical situations.
MICU travel RN jobs with Nomad Health
At Nomad, MICU travel nursing jobs rank as the sixth most common out of over 40 different travel nursing specialties, making them popular and reliable options. Through Nomad's mobile app, MICU travel nurses are able to customize their search by highest pay and location with hundreds of unique MICU jobs.
While travel nursing is an exciting opportunity, we understand the need for stability and support, so we like to provide our Nomad nurses with a fully loaded benefits package that includes medical, dental, vision, and malpractice insurance along with a 401(k) with employer matching after a year. We also know expenses can add up quickly, so we've got you covered with additional perks like:
travel reimbursement up to $1,000
a housing and utilities stipend
reimbursement for licensure, certifications, and scrubs 
Our goal is to make sure you feel as secure as possible so you can focus on doing your best work while enjoying the travel nursing experience.
MICU travel nurse job description
MICU travel nurse jobs are similar to MICU staff jobs in that the nurse is expected to care for two patients at a time on average, with the exceptions of a 1:1 ratio for very sick patients and a 1:3 ratio for slightly less acute patients. Medical intensive care units are 24-hour facilities, so there will be a nurse staffed for every patient at all hours of the day and night. The majority of MICU travel nurses work 12-hour shifts at a time. Depending on the facility, there may be an option for eight-hour shifts, five days a week. 
A day in the life of a MICU travel nurse
The beginning of a shift for a MICU travel nurse starts with getting a patient assignment from the charge nurse and taking reports from the previous shift nurse. During hand-off, a detailed summary of the patient's status is shared between the nurses through the EMR (electronic medical record) alongside bedside report to review key clinical information such as current orders, consults, labs (i.e trends in hemoglobin/hematocrit), trends in vital signs, and diagnostic tests. Some facilities expect nurses to have a two-RN handoff documented in the EMR.
Bedside report is the incoming nurse's opportunity to establish an accurate baseline assessment of the patient. According to the Online Journal of Issues in Nursing (OJIN), this evidence-based practice "allows the nurse to visualize and assess the patient and the environment, as well as communicate with and involve the patient in the plan of care." Nurses can also confirm the accuracy of medication and smart pump settings to ensure they are aligned with orders. Patients should be included in the dialogue if possible and encouraged to speak if they are alert and oriented.
MICU travel nurses are leaders at the bedside and coordinate the daily care of their patients. They are experts in correlating assessment findings with heart rhythms, labs, changes in hemodynamic status, and evaluating the patient's responses to treatments. If emergencies arise, the nurse must notice any acute changes and respond appropriately. Skilled MICU travel nurses will anticipate the needs of their patients and prepare for adverse events.
Most patients in a MICU will need to be turned, or shifted onto a different side of their body every two hours to reduce the risk of developing a pressure injury. Patients also need routine hygienic care for their mouths and bodies, especially if they are ventilator-dependent and cannot perform these activities themselves. According to a journal article by BioMed Central Health Services Research, patients are at significantly higher risk for developing ventilator-associated pneumonia (VAP) if proper oral hygiene is not performed.
Other routine practices of MICU travel nurses are raising the head of bed (HOB) to a minimum of 30-45 degrees in order to decrease the risk of aspiration, ensuring medication compatibility between multiple IV drips, and determining if nutrition needs to be held before the administration of certain medications (i.e. Dilantin).
MICU travel nurse job requirements
If you're thinking about starting your travel career as a MICU nurse, or are coming back from a long break, there are some important factors to consider. MICU travel nurses work with adult patients that have multiple co-morbid conditions and are considered among the highest acuity in the hospital. Especially with the COVID-19 pandemic and the increase of chronic diseases in recent years, MICU travel nurses are having to manage multiple complicated illnesses more often in their patient population.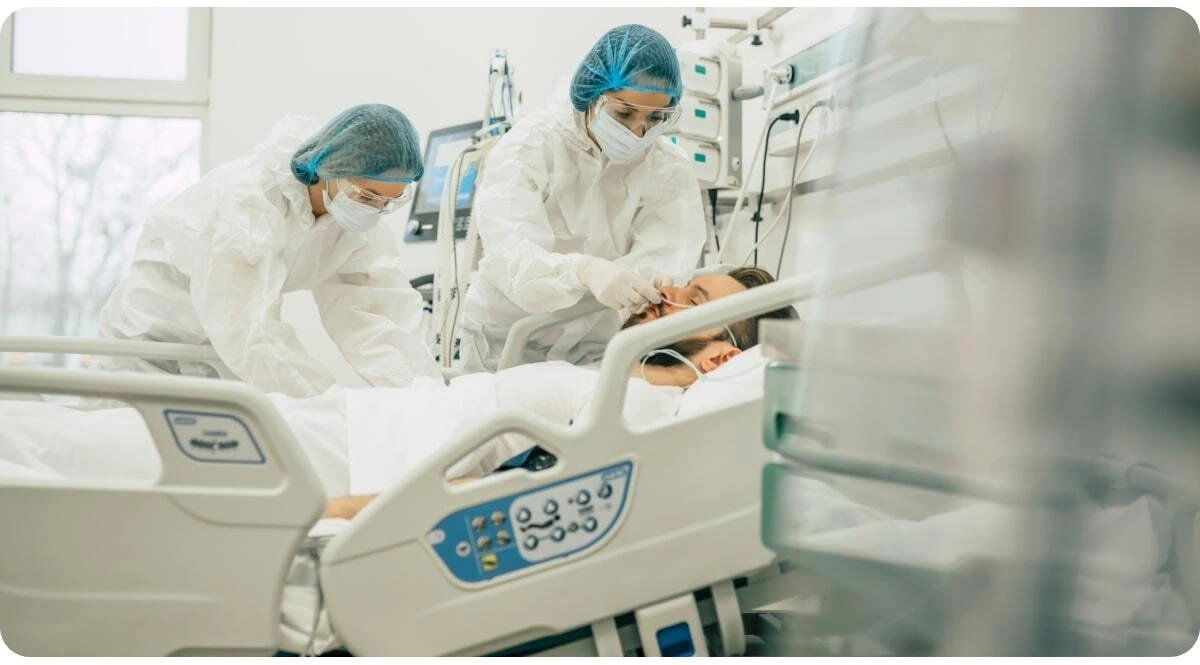 Refreshing your knowledge on the following topics will go a long way.
sepsis
respiratory failure
renal failure
gastrointestinal bleeds
esophageal varices
overdose
It is beneficial to become familiar with procedures like accurately setting up, zeroing, and flushing an arterial line and interpreting hemodynamic waveforms while recognizing issues such as an overdampened waveform. Other common nursing skills worth brushing up on are:
measuring central venous pressure (CVP)
interpreting labs
correlating lab values to ECG changes
understanding ECG rhythms and their treatments
It's also important to review different ventilator modes (i.e. assist control, pressure support, pressure regulated volume control), interpret ABG values, and anticipate changes to ventilator settings as a result of these values.
Additionally, you should familiarize yourself with TJC (The Joint Commission) standards for medication titration, requirements for managing high risk medications (i.e. two-RN check system for insulin administration), and the Infusion Nurses Society's IV guidelines. Knowing these practices are key to feeling confident as a MICU travel nurse.
Popular Medical ICU (MICU) Travel Nurse jobs

MICU travel nurse skills
To excel as a MICU travel nurse, you must have the skills to provide high-quality patient care in a fast-paced and challenging environment. While soft skills like communication and empathy are important, hard skills are equally essential to succeed in this role.
Critical medication management
MICU travel nurses are also expected to have a firm grasp of pharmacology and be familiar with how to titrate high-risk intravenous medications, including sedatives and hypnotics, vasopressor agents, anti-arrhythmics, analgesics, and insulin.
Some of these medications are used for treating pain, like fentanyl, oxycodone, and dilaudid, whilevother medications are for sedation, like midazolam, propofol, and dexmedetomidine. MICU nurses will often manage drugs in a continuously infusing drip form that must be monitored, titrated, and documented upon as frequently as every five minutes to an hour. 
In some cases, MICU travel nurses will provide care to patients on neuromuscular blockade (paralytic) agents. They must know how to monitor the level of paralysis using equipment such as a bispectral index (bis) monitor or a Train-of-Four (ToF) monitor. 
Common equipment and procedures for MICU travel nurses
MICU travel nurses work with specialized medical devices such as ventilators, arterial lines, central lines, Sengstaken-Blakemore tubes, defibrillators, massive transfusion Rapid Infusers, end-tidal carbon dioxide monitors, temperature management devices (i.e. The Artic Sun™, Bair Hugger ™), Continuous Renal Replacement Therapy (CRRT), and Extracorporeal Membrane Oxygenation (ECMO). 
Ventilators
Ventilators, according to the Cleveland Clinic, are devices that assist with delivering air and oxygen. Similar to crutches for a broken leg, a ventilator is a supportive tool for a patient's lungs. MICU travel nurses collaborate with respiratory therapists to manage this device. It's crucial for MICU travel nurses to know how to properly suction a ventilated patient; furthermore, knowing how to deliver 100% oxygen, interpreting the settings, and troubleshooting any alarms from a ventilator are vital.
MICU travel nurses can determine readiness for ventilator weaning, initiate weaning protocols, and prepare the patient. They also provide recommendations and updates to the interdisciplinary team. Nurses will also adjust any sedative and analgesic medications as ventilator settings change.
Arterial lines
Arterial lines are catheters placed either within the radial or femoral artery so accurate continuous blood pressure monitoring and access to arterial blood samples can be achieved. MICU travel nurses are expected to know how to collect arterial blood samples, identify and troubleshoot waveform patterns on the monitor, set up and correctly tranduce the arterial line, and perform best practices for keeping the catheter patent and free of infection.
Central lines
Central lines, or central venous catheters, are catheters placed typically in the internal jugular vein, the subclavian vein, or the femoral vein. These catheters are more secure than a peripheral IV and are vital to delivering life-saving medications. According to StatPearls, the indications for a central line are delivering "multiple, incompatible medications with limited peripheral access, or for being treated with vasoactive or phlebosclerotic agents which may not be suitably cared for with a peripheral IV alone." In other cases, they are placed for temporary or permanent hemodialysis access or for mass transfusion of blood products. MICU travel nurses are expected to know how to use these devices with clean technique, change dressings with aseptic technique, and maintain the patency of the catheter lumens in a safe manner.
CCRT
CCRT, or Continuous Renal Replacement Therapy, is a form of continuous, slower dialysis that spans over 24 hours or more. Patients who have unstable vital signs and require renal support typically need this treatment. Only MICU travel nurses who have been certified or trained for CRRT can help manage this treatment safely.
ECMO
ECMO, or Extracorporeal membrane oxygenation, is a therapy given to very sick patients that need complete support for lung and heart failure. This machine can replace the function of the heart and lungs, and is usually administered over a couple of days to weeks. A MICU travel nurse would have to be specially trained to manage ECMO treated patients.
Aside from specialized medical devices, MICU travel nurses will be expected to know how to set up supplies and equipment for various procedures, including intubation, chest tube placement, central venous catheter insertion, pericardiocentesis (draining fluid from heart), thoracentesis (draining fluid from lungs), and paracentesis (draining fluid from abdomen).
Facilitating compassionate care
MICU travel nurses develop excellent communication skills in order to relay stressful information to patients, families, and fellow healthcare workers in a compassionate manner. They often witness some of the most vulnerable situations in life a person could endure. Naturally, MICU travel nurses cultivate a respect and understanding of different cultures, belief systems, and religions in order to be a strong advocate for all–especially at the end of life. For those at the end of life, MICU travel nurses will provide palliative care through evidence-based practices. 
Interdisciplinary teamwork
Nursing is a team sport, and it often takes a village to care for one patient. MICU travel nurses regularly interact with a team of physicians, nurse practitioners, physician assistants (PAs), pharmacists, and nursing assistants. They also regularly interact with allied health professionals like respiratory therapists, radiology techs, ultrasound techs, physical therapists, and speech-language pathology therapists.
In some facilities, MICU travel nurses can participate on the Rapid Response Team (RRT) for other hospital units in the event of an emergency.
Understanding MICU travel nurse job titles
It's essential for both travel nurses and the healthcare facilities that hire them to have a good understanding of nurse job titles and the specific differences between each of them.
 MICU vs. ICU travel nursing
The term MICU stands for "medical intensive care unit", while ICU is a broad term that stands for "intensive care unit." These titles can be used interchangeably depending on the hospital. As a travel nurse, you should expect to care for similar patient populations in both units. If the facility is a smaller community hospital, it may place all of its critically ill patients in one ICU as opposed to multiple specialized ICUs like a SICU and a MICU.
MICU vs. SICU travel nursing
The main difference between working in a medical intensive care unit (MICU) and a surgical intensive care unit (SICU) lies with the types of patients encountered in each unit. The population in the MICU consists of critically ill patients with multiple conditions like sepsis, acute respiratory failure, acute liver failure, kidney failure, gastrointestinal bleeding, and diabetic ketoacidosis. 
The typical population in the SICU includes hemodynamically unstable patients that have had or are expecting to have surgical intervention. Some examples are individuals harmed in car accidents who end up on life-support and require extensive orthopedic surgery, or someone needing a major organ transplant surgery due to cancer.
Find your next travel nurse destination

MICU travel nurse salary
At Nomad, MICU travel nurse salaries can average about $2,500 a week, or $64 an hour. For a typical 13-week contract, the gross pay would be approximately $32,500.* For travel nurses, there are a couple of key factors that can influence the total take-home salary, including taxable income and non-taxable income.
*Subject to change. This is based on MICU Nomad job listings as of March 1, 2023
Highest-paying medical ICU travel nurse jobs
On the high end, Nomad MICU travel nurses can earn $4,056 a week, or $78 an hour.* Currently, the three highest-paying states for MICU travel nurses are South Dakota, New York, and California.
Other than location and time of the year, there are many other factors that can maximize the salary of a MICU travel nurse such as increasing the years of relevant ICU nursing experience, obtaining a Bachelor of Science in Nursing (BSN), and having the ability to float to different ICU specialties or units like step-down and emergency room. Gaining proficiency in modalities like Continuous Renal Replacement Therapy (CRRT) or Extracorporeal Membrane Oxygenation (ECMO) are beneficial as well. Obtaining the CCRN, which is a specialty certification administered by the American Association of Critical Care Nurses (AACN), can also be a value booster.
*Subject to change. This is based on MICU Nomad job listings as of March 1, 2023
Join Nomad's travel nurse community

Sign Up
How to become a MICU travel RN
In order to become a MICU travel nurse, there are a couple of milestones to hit before landing your first job.
1. Get your nursing degree
Begin your MICU travel nursing journey by earning your Bachelor of Science in Nursing (BSN) at an accredited four-year university. You can also get an Associate's Degree of Nursing (ADN) at an accredited two-year institution. Take note that certain hospitals prefer a BSN trained nurse over an ADN trained nurse.
2. Pass the NCLEX and get licensed
Before finding your first nursing job, you'll have to pass your NCLEX-RN, or the National Council Licensure Examination; this is the required test for becoming a full-fledged registered nurse. When you pass this exam, you will also apply for a license in your state of choice. You can later apply for different state licenses or attempt to upgrade to a multi-state compact license if you qualify.
3. Work in a medical intensive care unit
There are a couple of different avenues to gaining experience in a medical intensive care unit. One way is to join a reputable nurse residency program within a MICU. The benefits of a nurse residency program are that they tend to be more structured and holistic in educating newly graduated nurses through classroom and simulation labs. Another way to gain MICU years is to join a fellowship program as a more experienced nurse, or to start in another specialty like med-surg before transferring to a MICU. At Nomad, MICU travel nurse jobs require one to two years of full-time nursing experience.
4. Obtain specialty certifications
For adult critical care nurses, like MICU travel nurses, the CCRN-A is the best certification to earn. This certification, which is administered by the American Association of Critical Care Nurses (AACN), boosts your credibility as an ICU nurse and demonstrates to other nurses and facilities that you have reached a certain level of knowledge and excellence in critical care nursing. 
Frequently asked questions about MICU travel nursing

Yes. According to the [American Hospital Association](https://www.aha.org/statistics/fast-facts-us-hospitals), there are over 50,000 medical intensive care beds in community hospitals throughout the U.S. In some regions, the number of ICU beds [have grown](https://www.ncbi.nlm.nih.gov/pmc/articles/PMC8314191/) in response to COVID-19, so it's likely the demand for MICU travel nurses will remain strong.


There can be an equal amount of stress in both the MICU and ICU. For some hospitals, these units are interchangeable and both will have a very sick patient population.


According to Nomad, the highest pay for a MICU travel nurse is currently $3,864 a week.

According to ZipRecruiter, the average highest pay for a MICU travel nurse in 2023 is $2,758 a week.

Subject to change. This is based on Nomad MICU job listings as of March 7, 2023.
How to apply for MICU travel jobs

Ready to start your MICU travel nursing adventure? Nomad Health is your gateway to a world of endless possibilities. With our job database, finding and applying for MICU travel nurse jobs has never been easier.
MICU travel nurse healthcare sources
Author profile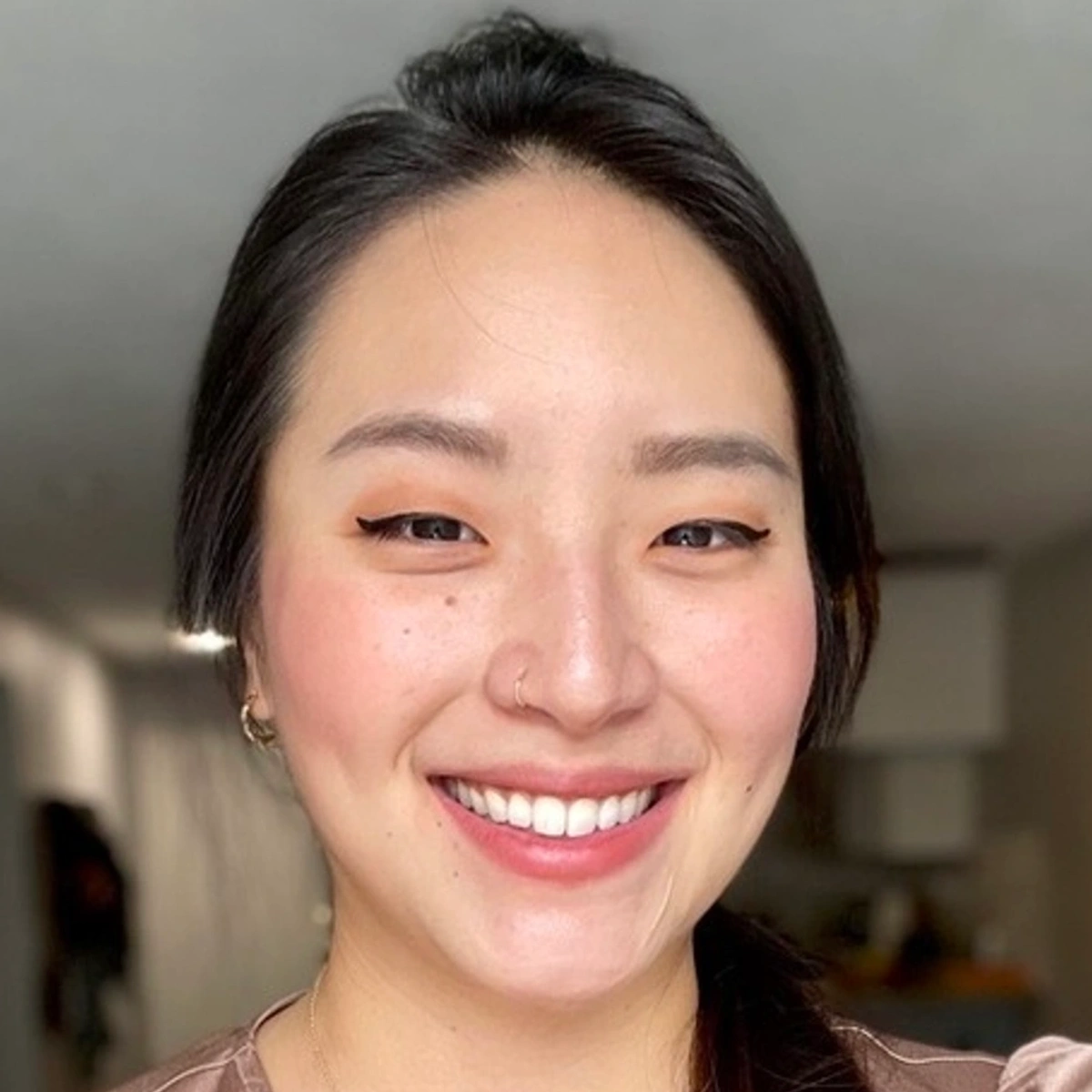 Midge Lee, BSN, RN.

Midge is a registered nurse with eight years of clinical experience in ER, ICU, and home health. After travel nursing for a couple of years, she transitioned from the bedside to writing full-time. She's passionate about diversity and trauma-informed care and will write hospital haikus if you ask nicely. Currently, she's an SEO content writer at Nomad Health.

Published: Apr. 14, 2023
Modified: Jul. 3, 2023