Emergency Room Travel Nurse Career Guide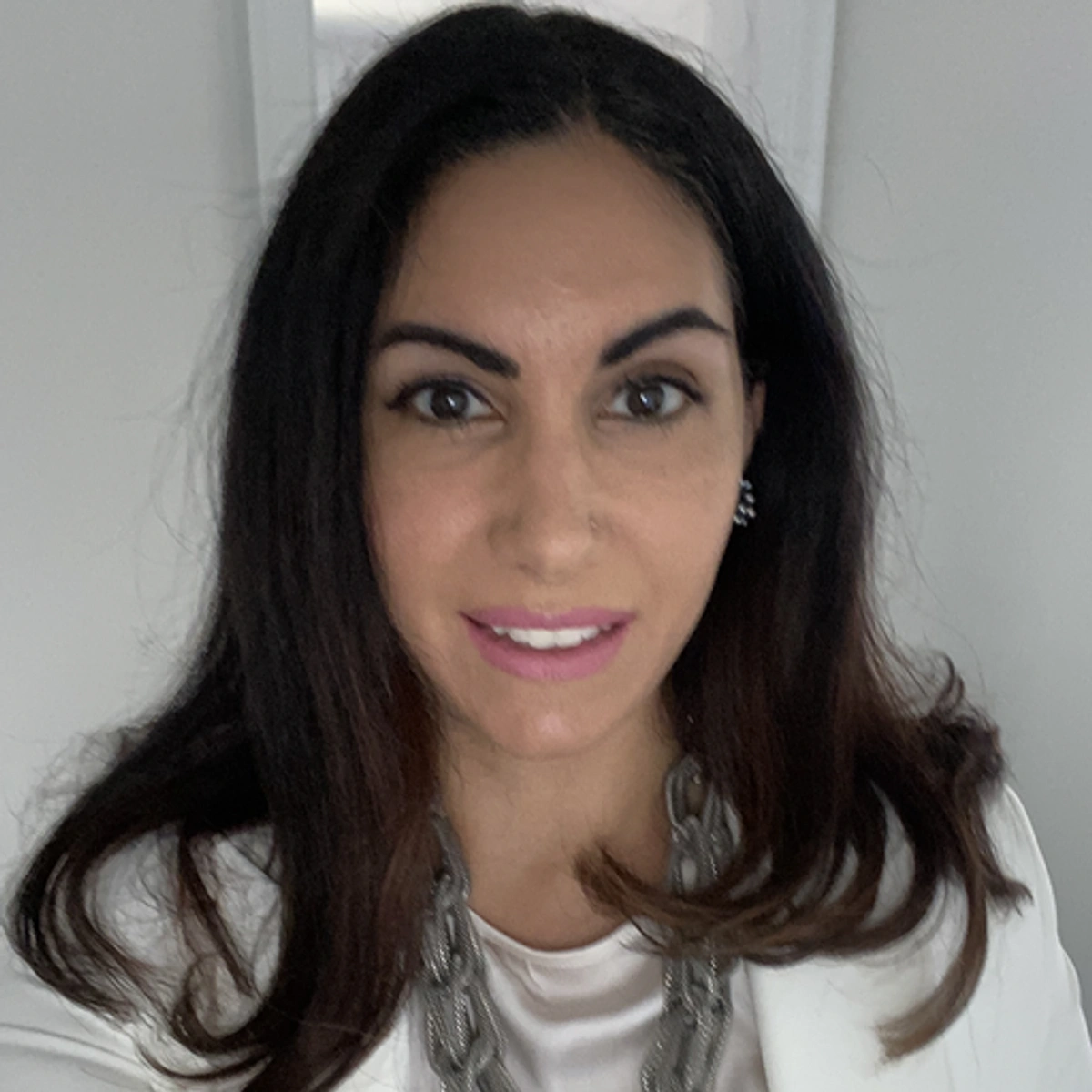 By:

Hourig Karalian

Reading time:

5 min
ER Travel Nurse Career Overview
"No two shifts are ever the same," is a phrase used a lot within the healthcare industry, but it couldn't be more true than when it comes to emergency room travel nursing. Emergency room (ER) travel nurses, also known as emergency department (ED) travel nurses, have the incredible opportunity to work with patients all over the country in extremely dynamic, fast-moving settings. ER nurses are often the first line of defense in triaging and implementing critical, time-sensitive care. They know the importance of rapid-paced and accurate assessments, as well as prioritization and time management.
Whether you're considering travel ER nursing for the first time, or coming back to it, there are a few things to think about.
Work Setting
Emergency nurses can work in a variety of settings, from hospitals to helicopters, but travel emergency nurses generally stick to the hospital setting. While you can technically start travel nursing early in your nursing career, a lot of facilities require some work experience, especially for ER nursing.
Special Requirements
Different facilities have different requirements to qualify for ER travel nurse jobs. Some common application requirements for travel ER nurses at Nomad include 2+ years of RN experience, emergency room-specific experience, additional certifications (ex. BLS, ACLS, CPI, and PALS). Depending on if the hospital is a trauma-designated facility eg. Level 1 Trauma, the TNCC (Trauma Nurse Core Course) may also be required. Potential Nomad nurses must demonstrate competency (pass speciality-specific competency assessments).
Find your next travel nurse destination

ER Travel Nurse Job Description
Emergency room travel nurses provide care to patients that have been brought to the emergency department for immediate evaluation and care. When a medical crisis or accident happens, or a medical evaluation is needed, these nurses are first responders in administering potentially life-saving measures. They treat patients of all ages and backgrounds suffering from just about any injury or ailment in the book. Whether it be chest pain, a swollen wrist, trauma, a severe allergic reaction, or any number of ailments or injuries, these nurses have the skills to quickly, calmly, and effectively administer evidence-based care. They must be able to quickly and accurately conduct baseline assessments, anticipate and recognize subtle changes in a patient's condition, and be prepared for patient deterioration. Strong ER travel nurses have excellent prioritization and time management skills, and are able to communicate and collaborate effectively with providers and other members of the interdisciplinary team.
Some of the roles and responsibilities of ER travel nurses include:
identifying patient conditions
prioritizing care plans
cleaning and dressing wounds
stabilizing broken bones
conducting CPR
administering medications and vaccinations
ER travel nurses conduct learning needs assessments, educate patients/families, and confirm knowledge and understanding. They identify potential unsafe discharges and barriers to safe patient care. ER travel nurses also use evidence-based screening tools to assess patient condition and patient-specific needs, and identify necessary consults to ensure safe care. Some examples of these include the use of the Emergency Severity Index (ESI) tool to triage patients. Other tools include suicide screening, abuse screening, alcohol withdrawal, patient deterioration (eg. Modified Early Warning Signs), tools to identify Stroke and Sepsis, falls and pressure injury risk.
Emergency travel nursing is a massive field, with lots of subspecialties; trauma, burn, and cardiac are a few examples. There are also different roles within ER travel nursing. A triage nurse will assess a patient's condition after their arrival and help determine care priority. Trauma nurses respond to critically ill or injured patients arriving by emergency medical vehicles. Burn center nurses specialize in the care and treatment of burns. There are also patient-population specialities, including geriatric and pediatric. These are just a handful of specialized roles, but all fall within ER travel nursing.
ER Travel Nurse Job Requirements, Skills, and Certifications
The process of becoming an ER travel nurse starts with school; you have to earn either an Associate Degree in Nursing (ADN), or a Bachelor of Science in Nursing (BSN). An ADN takes two years to complete, and a BSN takes four. Next, you have to take and pass the NCLEX-RN exam, which stands for National Council Licensure Examination - Registered Nurse. In order to work as a registered nurse in any state, you must pass this knowledge-based, multiple-choice exam. Once you've passed and have your license, you can start working and gaining experience as an ER nurse. Some hospitals require prior Medical-Surgical nursing experience. Travel assignment requirements vary, but at a minimum, travel ER nurses must have one year of ER experience. There are also ER/ED nurse residency programs that can provide orientation and experience to build upon a new foundation within the specialty.
From here, ER travel nurses have the option to pursue different certifications to boost their credibility and hireability. Most specialty certifications have a minimum work experience requirement of two years, and the nurse has to submit proof of a certain number of continuing education credits (varies by specialty). Here are some offered by the Board of Certification for Emergency Nursing:
The ability to manage multiple high priorities, stay calm under pressure, and thrive in a fast-paced environment are all favorable characteristics for travel ER nurses. According to the Emergency Nurses Association, ER nursing is a great fit for you "if you like action, the unexpected, and making a positive impact in the lives of your patients and community."
Popular Emergency Room Travel Nurse jobs

Traveling ER Nurse Salary Information
On average, an ER travel nurse with Nomad makes about $2,800 a week, or $79 an hour*. If the average assignment is 13-weeks long, that's about $36,400 for one placement. There are a lot of factors that could affect take home pay for a traveling ER nurse, from job experience to industry demand. For example, according to Registered Nursing.org, many hospitals are starting to prefer ER nurses who've gone beyond their Associate's Degree in Nursing (ADN) to earn their Bachelor's of Science in Nursing (BSN); something that could impact hireability and compensation, but is not always required. Additional certifications can also have a positive impact on salary, like the Certified Emergency Nurse Credential from the Board of Certification for Emergency Nursing. The three states with the highest number of Nomad ER travel nurse job listings are New York, Virginia, and Massachusetts*. 
*Average pay of Nomad Health ER travel nurse job postings on February 2, 2023.
Highest-Paying ER Travel Nurse Jobs
On the upper end, Nomad travel ER nurses can make up to $116 an hour, or about $4,800 a week*
When looking for an assignment here at Nomad, search results can be sorted by salary, making it easier to apply to some of the highest-paying ER travel nursing assignments on our website.
According to Nurse.org, "the highest paying locations for emergency room nurses are large, level one trauma centers." 
For more information, check out ten ways nurses can increase their salary.
*Highest listed pay of Nomad Health ER travel nurse job postings on February 2, 2023.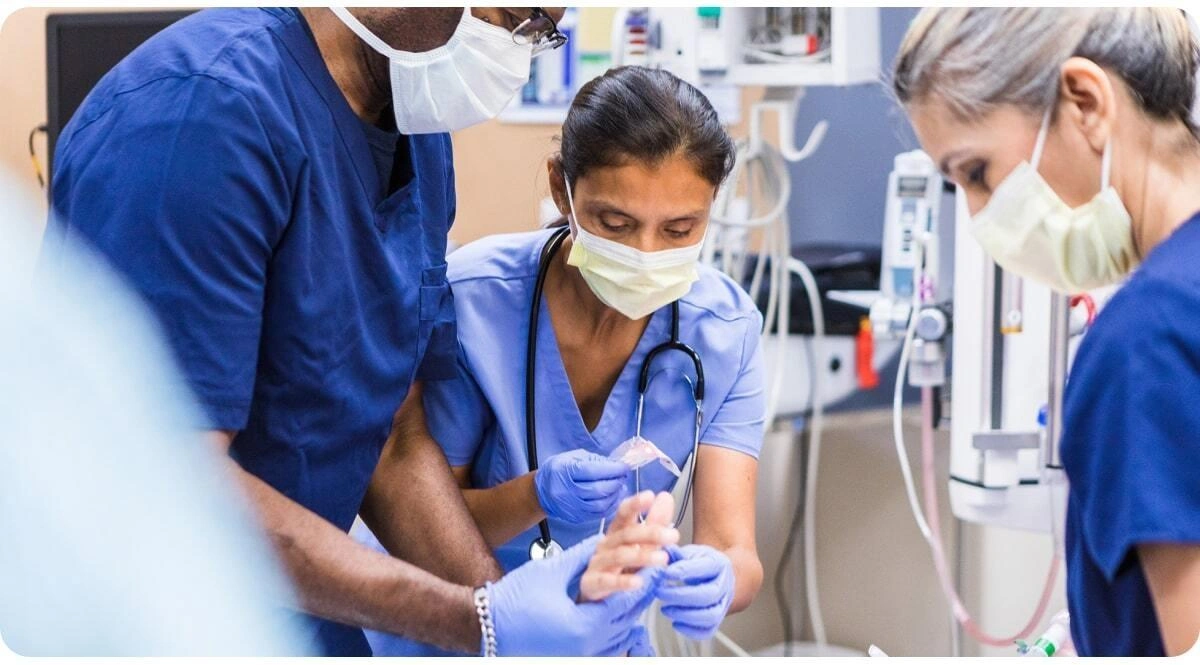 Benefits of ER Travel Nursing
There are a ton of pros to becoming a travel nurse, ER or otherwise. According to the Emergency Nursing Association, there's a big difference amongst emergency departments based on where the hospital is, and what resources are available. For example, rural areas or critical access hospitals have less near-by resources than urban areas, and each offer very different types of experiences for their emergency travel nursing staff. Emergency travel nurses have the ability to work at both types of settings by taking different assignments at different times, and gain invaluable experience. Other settings include teaching hospitals, urgent care facilities, and even disaster settings.
As far as travel nursing in general, travelers have the opportunity to explore and spend time in different cities. Assignments generally start at 13-weeks, so travel nurses have a lot of flexibility when it comes to what parts of the year they want to work, and what parts they want to spend with family, go to school, travel, etc. Emergency room travel nurses also tend to have higher hourly rates than staff ER nurses.
ER Travel Nurse Jobs With Nomad
Here at Nomad, we want to make sure our traveling ER nurses are taken care of. By collaborating with experienced healthcare workers, we've been able to build a benefits package that fits the needs of travel nurses today. Our Nomad ER travel nurses and other healthcare professionals get access to medical, dental, and vision insurance, 401(k) matching, malpractice insurance, among other benefits. Traveling can be stressful and expensive, so we have our nurses covered with perks like full travel reimbursement, a stipend for housing and utilities, and state license and certification reimbursements. New assignment with a new scrub color than the last placement? We have a reimbursement program for that, too. Our goal is to make the lives of travel ER nurses as logistically easy as possible, so even if it's their first travel assignment or the tenth, we're confident we can make the move a stress-free experience.
Frequently Asked Questions About ER Travel Nursing

Yes, ER travel nurses are in high demand. According to the Centers for Disease Control and Prevention, or CDC, there were 131.3 million ER visits in the United States in 2020. Furthermore, the Bureau of Labor Statistics claims that general nursing employment is expected to grow 6% from 2021 to 2031.


Due to the often high-stakes nature of the position, being an ER travel nurse can be one of the most rewarding positions in healthcare. The impact ER nurses have on their patients' lives can be life-saving and profound. That being said, it's an incredibly high-stress environment with a chance of physical and/or psychological effects on the travel nurse. It's emotionally and physically taxing. Each individual's experience will be their own.


As much as they want! The average ER travel nursing assignment is 13 weeks long. So in a year, that means they could technically take up to four assignments (13 x 4 = 52 weeks in a calendar year) in four different cities around the country. That being said, there are some factors that could make taking back-to-back assignments a little trickier. There's credentialing, reference requirements, additional certifications needed, etc. Different states also have different licensure requirements, so it's important to make sure that you're licensed in the state you want to travel to and work in. One way to save time and streamline this process is to get the Nurse Licensure Compact (NLC). Travel nurses can work in any state participating in the program without getting an additional license, which as of today is 39 of the 50 states.


As long as you want! One of the many great things about ER travel nursing is the flexibility. Many nurses spend time taking travel assignments at some point in their healthcare career. As far as individual ER travel nurse assignments go, they can last six, eight, or (most commonly) 13 weeks, with possibilities for extensions.

Join Nomad's travel nurse community

Sign Up
Author profile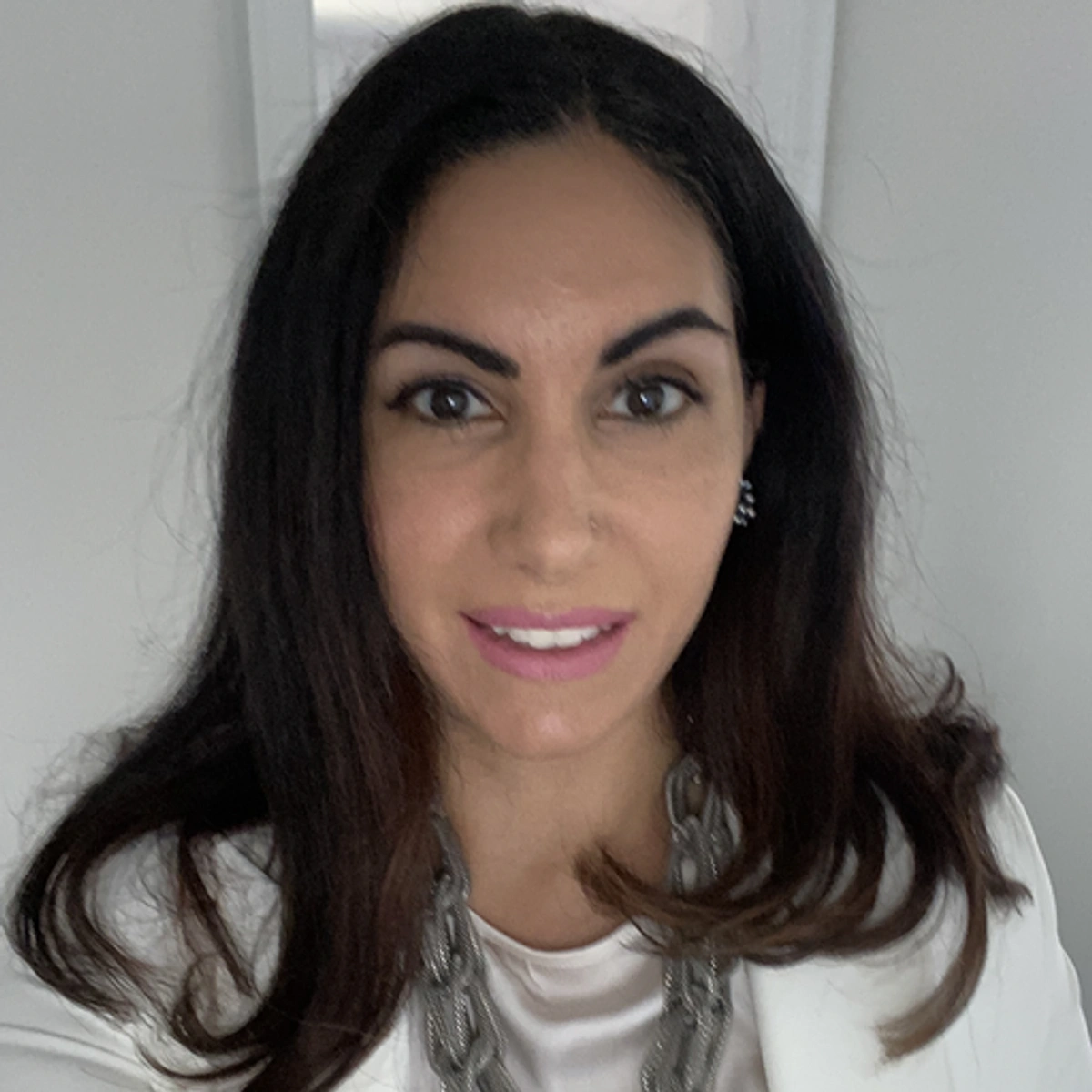 Hourig Karalian

Hourig is a nurse with 20+ years of clinical, education, and leadership experience. She has served as a clinical instructor at several hospitals, training hundreds of nurses in an evidence-based approach to health care. Her experience includes managing upwards of 80 staff while a Clinical Nurse Manager at Mount Sinai Hospital, serving as Adjunct Clinical Faculty at New York University teaching clinical for undergraduate nursing students, and spearheaded the Nurse Residency program at Hackensack Meridian Health, Pascack Valley Medical Center teaching numerous cohorts of nurses at the bedside and classroom settings, transitioning them to their first acute care positions. Her clinical experience includes MICU and Step down at Mount Sinai Hospital, Med-Surg HIV at Yale New Haven Hospital, among other roles. She has received numerous awards and recognitions, including recognizing impact as a Nurse Educator (NJ National League for Nursing), published a book chapter, and presented at conferences. She received her Bachelors from Villanova University and Masters from New York University. Currently, she is a Senior Manager on the Nomad Health Clinical Excellence team where she heads all clinical education.

Published: Feb. 21, 2023
Modified: Jun. 28, 2023