Critical Care Travel Nurse Career Guide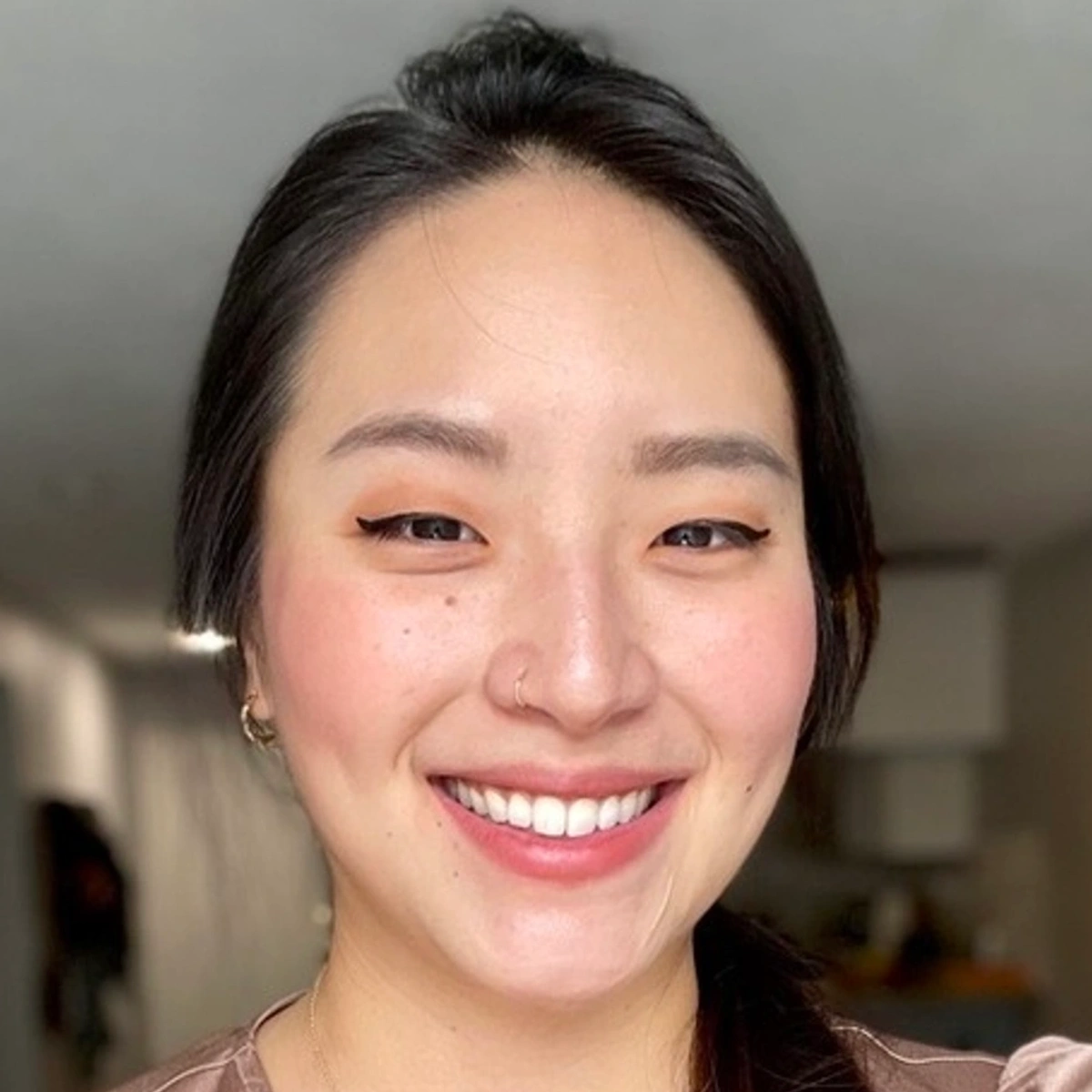 By:

Midge Lee, BSN, RN.

Updated:
September 1, 2023
Reading time:

5 min
Critical Care Travel Nurse Career Overview
Critical care unit travel nurses, also known as CCU travel nurses, share the same role as intensive care unit nurses, or ICU travel nurses. Sometimes these terms are used interchangeably to describe travel nurses who provide high-level care in ICUs, often for the sickest and most unstable patients in a hospital. CCU travel nurses are known to thrive in tough situations and excel in critical thinking.
Critical Care Travel Nurse Jobs With Nomad Health
With Nomad, critical care travel nurses can expect benefits such as medical, dental, and malpractice insurance. We also offer stipends for housing, food, and up to $1,000 for one-way travel to your assignment. Additionally, we provide reimbursements for scrubs, state licensure, and certifications. We understand CCU travel nursing brings its own set of challenges, so we aim to provide robust support for our nurses so they can focus on delivering excellent patient care while enjoying the traveling experience. 
At Nomad, we've created a transparent job search that allows nurses to have full control through our mobile app, where you can filter by highest pay, ideal location, shift, and contract length, all without the interference of recruiters. And while we are without recruiters, we've built in real-life support. During the application process, you'll have the full support of our Navigator team, which consists of dedicated non-clinical staff along with experienced clinicians. Whether you need help with your application or someone to advocate for you to the facility, there will always be a qualified team member available to assist you.
Join Nomad's travel nurse community

Sign Up
Critical Care Travel Nurse Job Description
A critical care travel nurse performs comprehensive patient assessments, interprets ECGs, administers and titrates high-risk medications such as vasopressors and inotropic agents, and manages complex medical devices that provide life support. They also employ evidence-based safety measures, anticipate patient needs, react quickly to adverse events, and are capable of delivering life-saving care to patients who require a high degree of monitoring and intervention. Because patients in critical care units have the highest acuity in a hospital setting, nurses will usually manage, at most, one to two patients at a time in order to provide safe and quality care.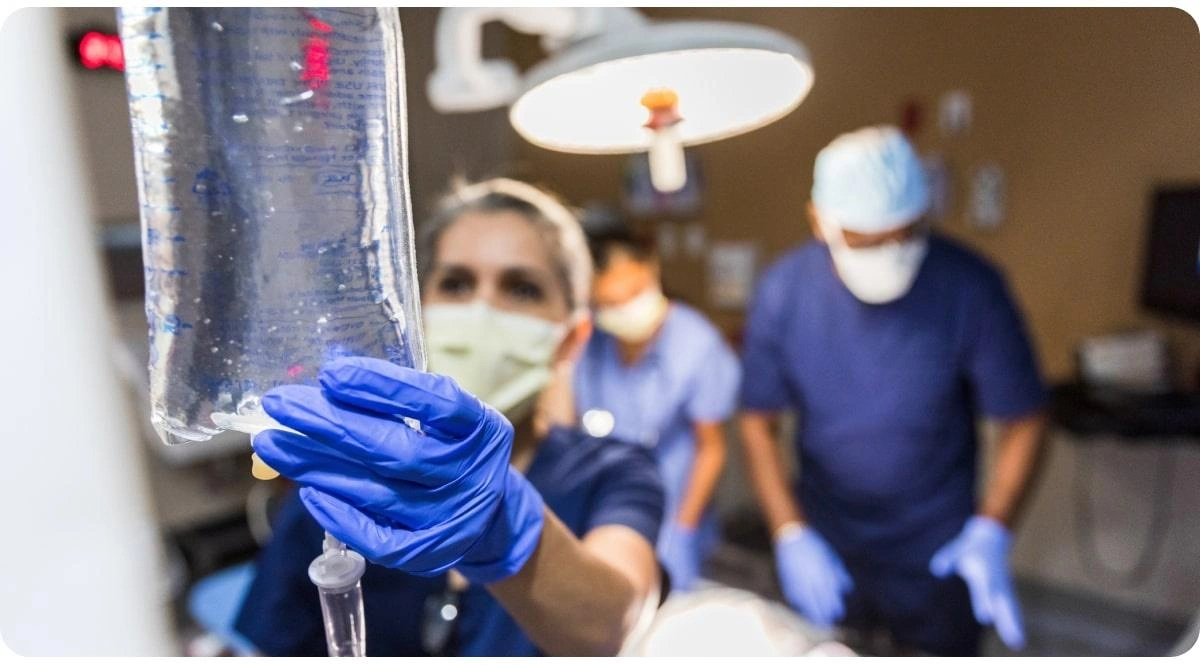 Caring for Patients in Critical Care
Within critical care units, nurses may care for patients with conditions such as hypovolemia, cardiac dysfunction, organ dysfunction, and multi-organ failure syndrome (MODS). Patients in critical care units may require life support from interventions like ventilators, feeding tubes, and dialysis, along with invasive hemodynamic monitoring like Central Venous Pressure (CVP), Pulmonary Arterial Occlusion Pressure (PAOP or wedge pressure), Pulmonary arterial pressure (PAP), and mixed venous oxygen saturation (SvO2). CCU nurses are expected to understand how to troubleshoot, manage, and operate these devices. 
Medication Management
Patients may also receive medications that need to be titrated as frequently as every 15 minutes. CCU travel nurses are expected to understand how medications work, how they interact with other medications, how to safely titrate them according to The Joint Commission standards, how to recognize the adverse side effects, and how to administer reversal agents, if applicable. 
Compassionate Communication
Aside from hard nursing skills and deep knowledge of critical care pathophysiology, CCU travel nurses are expected to provide culturally sensitive communication with patients and family members. While they tend to be straightforward, critical care travel nurses often have a soft touch when it comes to dealing with sensitive and stressful situations, such as the ones patients often face in the ICU.
Popular Critical Care Travel Nurse jobs

Critical Care Travel Nurse Skills, Job Requirements, and Certifications
Critical care unit travel nurses can work in a variety of ICU settings such as the MICU or CVICU, if trained properly. If caring for pediatric patients, nurses may work in units like the Pediatric ICU (PICU) or Pediatric CVICU. Although CCU travel nurses may have experience in other specialties such as ER, PACU, or step-down, the primary qualification that defines a critical care travel nurse is to have at least 12 months of full-time experience working in an intensive care setting. Let's take a look at the steps required to become a full-fledged CCU travel nurse.
Critical Care Travel Nurse Salary Information
With Nomad, a critical care travel nurse earns an average weekly salary of $2,406. This means for a typical 13-week contract, CCU travel nurses can make up to $31,278 total. The highest-paying weekly CCU travel nurse salary is $3,834, while the top hourly rate is $81.*
As a critical care travel nurse, one way you can increase your salary is by gaining experience in different critical care specialties. For example, instead of only having Medical ICU (MICU) experience, you can cross-train into the Cardiovascular ICU (CVICU). Training in ICU-specific modalities such as Extracorporeal Membrane Oxygenation (ECMO) and Continuous Renal Replacement Therapy (CCRT), and obtaining certifications like the CCRN can also expand your job options into higher-paying assignments.
The type of facility may also dictate higher or lower pay; for example, critical access hospitals, which are often located in rural areas with fewer resources, may have crucial staffing needs and are willing to pay a higher salary for their travelers. Lastly, since salaries naturally fluctuate due to industry demand, choosing locations and facilities that are well-paying at the time is another way to ensure increased earnings.
*Subject to change. Based on the salary of Nomad Health CCU travel nurse jobs as of May 12th, 2023.
Find your next travel nurse destination

How to Become a Critical Care Unit Travel Nurse
If you want to become a CCU travel nurse, the typical career path can be boiled down to four important steps.
Step 1: Get Your Nursing Degree
The first step to landing a critical care unit travel nurse job is to get your Bachelor of Science in Nursing (BSN) from an accredited four-year university, or an Associate Degree in Nursing (ADN) from an accredited two-year university. 
Step 2: Pass the NCLEX (NGN) and Apply for a Nursing License
You'll have to then pass the NCLEX (NGN) to become licensed as a registered nurse. Once you have your first nursing license in any state, you can later apply for more state licenses or apply for the NLC (Nurse Licensure Compact), if qualified.
Step 3: Gain Critical Care Unit Nursing Experience
To gain critical care experience as a new nurse, you can join an ICU nurse residency program. Nurse residencies can provide holistic training and education through classroom, on-site, and simulated settings. For more experienced nurses looking to gain critical care unit experience, joining a nurse fellowship is also a great option. Otherwise, you can always start in a different inpatient setting like ER, Step-down, or Med-surg before transferring to a critical care unit, like CVICU or MICU.
With Nomad, at least 12 months of critical care experience is required to qualify for a critical care travel job, along with BLS and ACLS. More importantly, you want to feel comfortable managing the care of critically ill patients, be familiar with the pharmacology and adverse side effects of medications used commonly in the ICU, and have a working knowledge of the specialized medical equipment found in the ICU.
Step 4: Boost Your Skills with Certifications
For critical care travel nurses, obtaining the CCRN with the American Association of Critical-Care Nurses (AACN), can be a useful investment in your education. Studying for an exam like the CCRN can bolster your foundation in critical care nursing. To other nurses and employers, obtaining the CCRN can demonstrate your commitment to excellence in patient safety.
How to Apply for CCU Travel Nurse Jobs

Ready to start your Critical Care Unit travel nursing adventure? Nomad Health is your gateway to a world of endless possibilities. With our job database, finding and applying for CCU travel nurse jobs has never been easier.
Frequently Asked Questions About CCU Travel Nurses

Yes, critical care travel nurses are in high demand. The aging population is now living longer than ever, with those 65 and older at the highest risk for cancer, chronic illnesses, and multiple comorbidities. In fact, by 2029, there will be an overall 73% increase in Americans 65 years of age and older. The need for critical care nurses who are skilled in managing complex and severe illnesses will only increase over time.


Critical care unit travel nurses are the same as ICU travel nurses. ICU/CCU nurses may have different titles, but they share the same skills and foundation in ICU nursing.


Yes, you can definitely be a travel nurse without critical care experience. There are plenty of travel nurse jobs that don't require critical care experience such as Med-Surg, Long-Term Care, or Operating Room. That being said, having critical care experience may expand your job options as a travel nurse, and ultimately, your ability to earn more and choose a wider variety of locations.


Critical care travel nurses with Nomad make an average of $2406 a week.* Subject to change. Based on the salary of Nomad Health CCU travel nurse jobs as of May 12th, 2023

CCU Travel Nurse Healthcare Sources
Author profile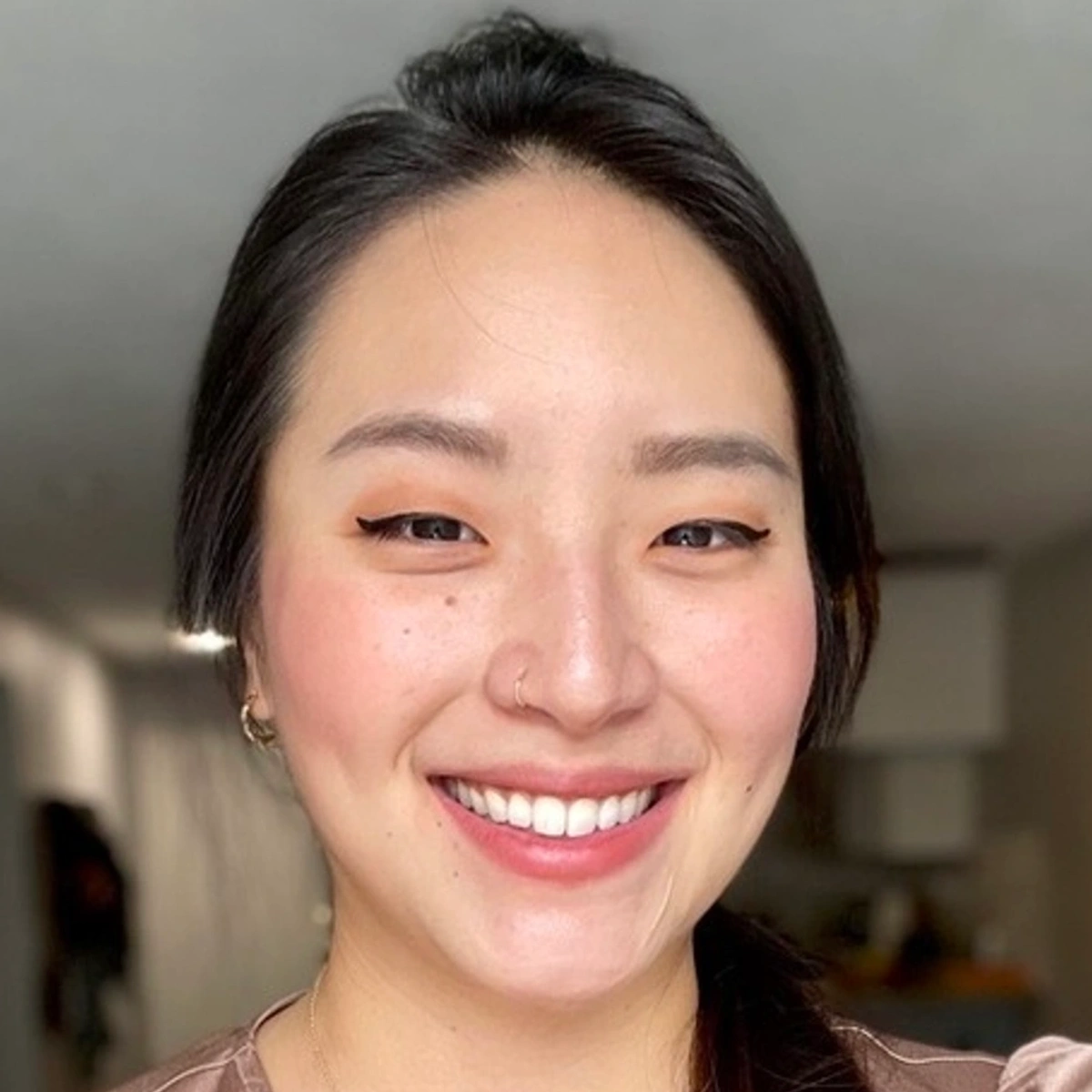 Midge Lee, BSN, RN.

Midge is a registered nurse with eight years of clinical experience in ER, ICU, and home health. After travel nursing for a couple of years, she transitioned from the bedside to writing full-time. She's passionate about diversity and trauma-informed care and will write hospital haikus if you ask nicely. Currently, she's an SEO content writer at Nomad Health.

Published: Jun. 14, 2023
Modified: Sep. 1, 2023