CVICU Travel Nurse Career Guide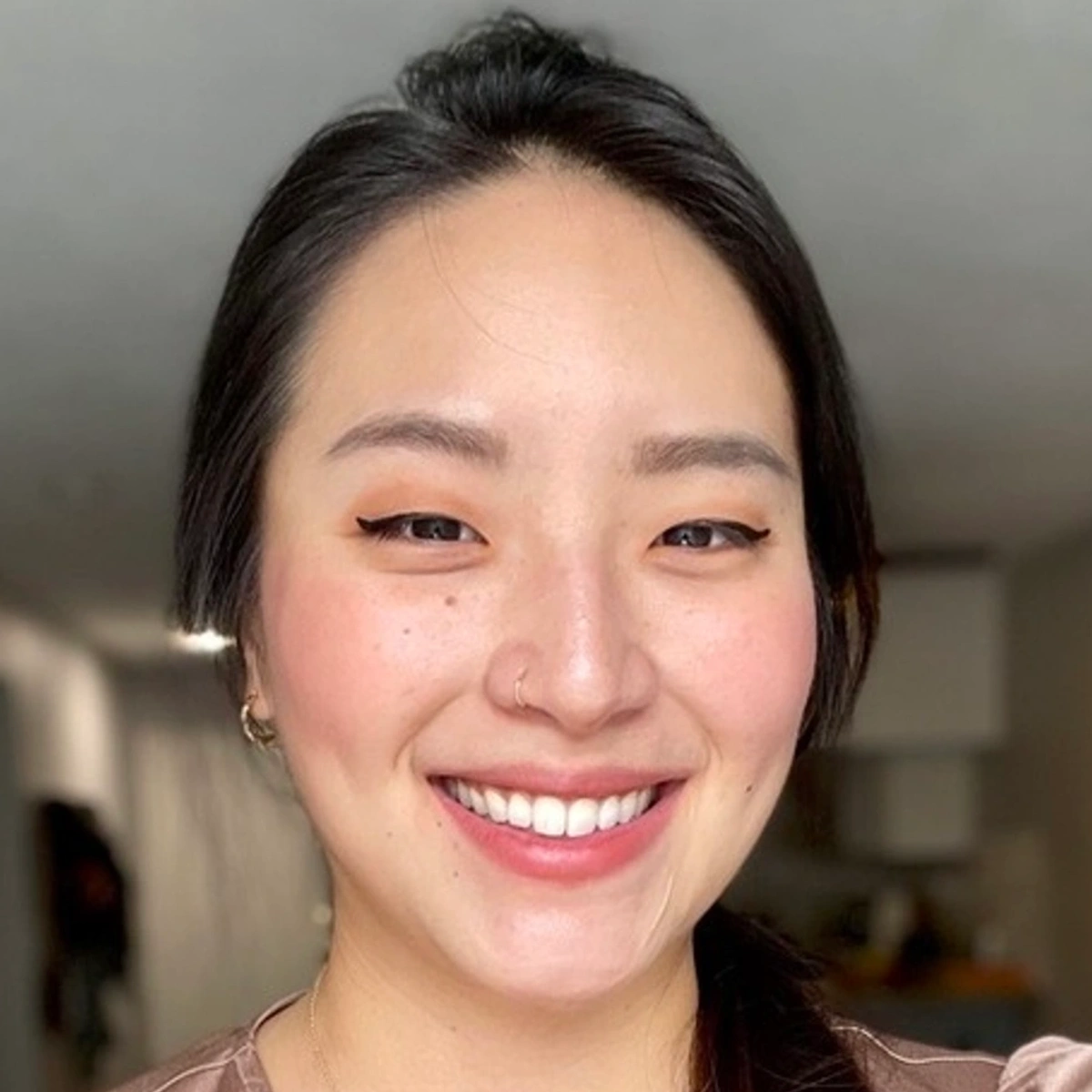 By:

Midge Lee, BSN, RN.

Updated:
September 1, 2023
Reading time:

5 min
CVICU Travel Nurse Career Overview
CVICU travel nurses, also known as cardiac ICU travel nurses, are known for their meticulous attention to detail and impressive ability to manage the care of patients who have complex cardiothoracic and vascular conditions. Within the hospital setting, the cardiovascular intensive care unit is synonymous with the highest-acuity patients. According to the Centers for Disease Control and Prevention, heart disease is the leading cause of death in the U.S., with a person dying of cardiac disease every 34 seconds. Because of the prevalence and fatality of cardiac disease, the important role role of a CVICU travel nurse in the healthcare system cannot be understated.
CVICU Travel Nurse Jobs With Nomad Health
Cardiac ICU travel nurses can expect generous benefits with Nomad Health as they embark on their travel careers. We provide benefits such as medical, dental, vision, and malpractice insurance, along with a 401(k) with matching. To help offset additional costs, we also offer reimbursements for scrubs, extra licenses, and certifications. Cardiac ICU travel nurses with Nomad are also eligible for one-way travel stipends for up to $1000, and non-taxable stipends for food and housing.
If you're on assignment with Nomad, a dedicated team of Navigators is available to assist you at all times, with matters both clinical and non-clinical. We don't want our CVICU travel nurses to worry about the little things. We want them to confidently take on new challenges in their careers while enjoying exploring new cities and hospitals.
Popular Cardiac ICU Travel Nurse jobs

CVICU Travel Nurse Salary Information
According to Nomad, the average weekly salary of a traveling cardiac ICU nurse is $2,358 per week, with the potential to make up to $88 an hour. This adds up to $30,654 for a typical 13-week contract.* Nomad CVICU travel nurses regularly earn more compared to the average salary of a staff CVICU nurse, which according to ZipRecruiter, is $1,875 per week.
Cardiac ICU travel nurses can increase their pay through a number of avenues such as choosing specific locations that pay more on average, increasing overall years of nursing experience, and upskilling through training in modalities, like Continuous Renal Replacement Therapy (CRRT) or Extracorporeal membrane oxygenation (ECMO). Nurses can also obtain certifications such as the Critical Care Registered Nurse (CCRN) certificate, Cardiac Medicine Certification (CMC), or Cardiac Surgery Certification (CSC) with the American Association of Critical Care Nursing (AACN). Additionally, the Cardiovascular-RN (CV-RN) II certification is offered through the American Board of Cardiovascular Medical Accreditation (ABCM), while while the Cardiac Vascular Nursing Certification (CVNC) is offered through the American Nurses Credentialing Center (ANCC). There are also natural industry fluctuations in salary that nurses should expect throughout the year.
*Subject to change. Based on the average pay of Nomad Health CVICU travel nurse jobs as of April 27th, 2023.
Highest-Paying CVICU Travel Nurse Jobs
According to Nomad, the highest-paying CVICU travel nurse salary right now is $3,168 a week, while the highest-paying CVICU travel nurse jobs are currently located in Massachusetts, Washington, DC, and Illinois.* 
We understand that having high pay and a wide variety of job options to choose from is important to CVICU travel nurses. By using Nomad's mobile app and website, you can customize your search options to filter jobs by criteria such as highest pay, ideal location, and length of contract. As a recruiter-free, healthcare talent agency, we're able to consistently offer higher pay packages for our clinicians because we don't have to pay recruiters.
*Subject to change. Based on the highest-paying Nomad Health CVICU travel nurse jobs as of April 27th, 2023.
Find your next travel nurse destination

CVICU Travel Nurse Job Description
CVICU travel nurses work in hospitals caring for high-acuity patients with critical cardiothoracic conditions such as advanced heart failure, STEMI, cardiac tamponade, and heart transplants. These patients may or may not require surgical intervention such as open heart surgery for coronary bypass grafting (CABG), and can also suffer from multiple comorbid conditions such as diabetes and renal failure. Cardiac ICU nurses, like Medical Intensive Care Unit (MICU) nurses, have advanced skills that allow them to provide care to patients with the highest acuity. Some of these interventions include: care for patients on ventilators, administration of sedatives and other critical intravenous drip medications, and responding to emergencies like cardiac dysrhythmias and cardiac arrest. 
Cardiac ICU travel nurses with Nomad typically have a nurse-to-patient ratio of 1:2 or 1:1, depending on the acuity of the patient. CVICU travel nurses need Basic Life Support (BLS) and Advanced Cardiac Life Support (ACLS), along with a minimum of 12 months of full-time nursing experience. Some facilities may require the National Institutes of Health Stroke Scale (NIHSS). 
CVICU travel nurses share the same competencies as any strong ICU travel nurse but have a deeper knowledge of cardiac-specific interventions, medications, and hemodynamics. Take a further look at some of the nursing skills required to work in a cardiac ICU.
CVICU Travel Nurse Job Skills
Core Nursing Skills
CVICU travel nurses perform basic nursing skills such as comprehensive head-to-toe assessments, bedside handoff, and employing safety measures for healthcare-acquired conditions such as catheter-associated urinary tract infections (CAUTI), central line-associated bloodstream infection (CLABSI), ventilator-associated pneumonia (VAP), falls, pressure injuries, and delirium. They also perform phlebotomy and place IVs while managing devices such as indwelling urinary catheters, nasogastric tubes, orogastric tubes, and Dobhoff tubes. 
In particular, interpreting ECG rhythms, and their correlated electrolytes, and knowing the appropriate treatment is an essential skill for CVICU travel nurses. Patients may display a wide range of cardiac rhythms and nurses must be aware of what is an expected abnormality versus an alarming one that needs to be addressed quickly and reported to a provider. Due to their level of illness, patients may frequently go into cardiac arrhythmias such as ventricular fibrillation, ventricular tachycardia, supraventricular tachycardia, and uncontrolled atrial fibrillation. Patients with these dysrhythmias might also demonstrate signs of decreased cardiac output. Prompt patient assessment and intervention are essential. Some examples of decreased cardiac output might include, altered mental status (acute), hypotension, tachycardia, chest discomfort, and dyspnea. Traveling CVICU nurses should also be capable of performing a 12-lead ECG if a dedicated EKG tech does not staff the unit.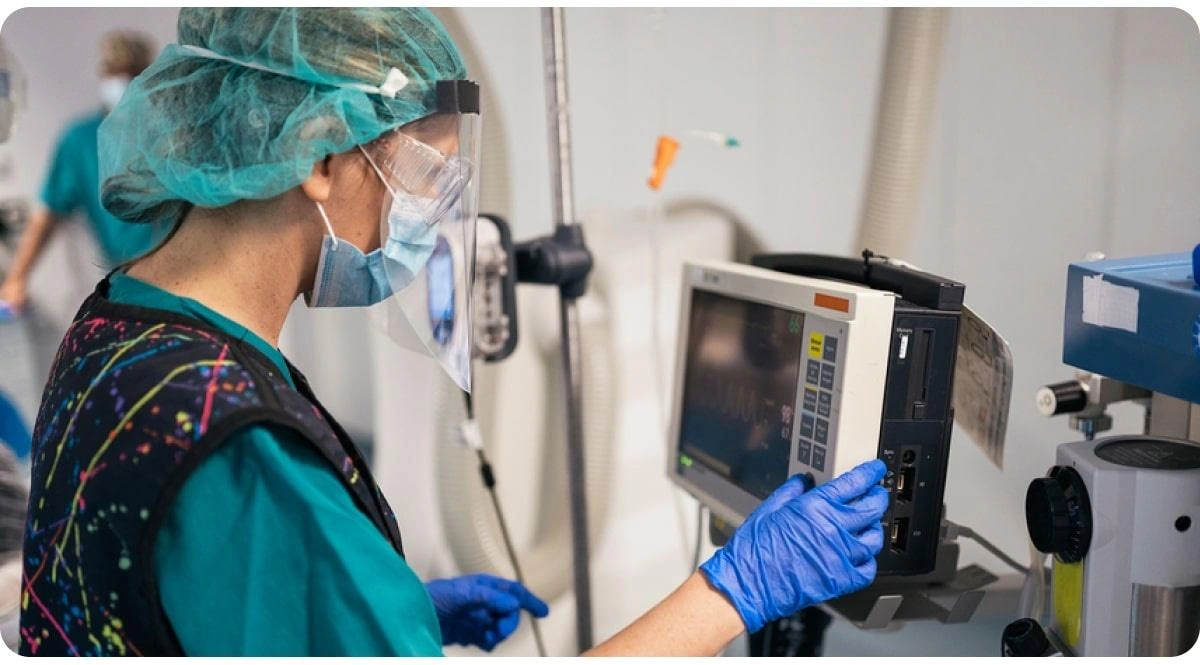 CVICU travel nurses also need to understand how to analyze arterial blood gases and interpret lab values for labs such as the CMP, CBC, BNP, D-dimer, coagulation factors, troponin (elevated as early as three hours after myocardial infarction), and lactate (high levels are associated with an increased risk of death). For lab values such as lactate, CVICU nurses must be able to correlate the findings with signs of lactic acidosis build-up and organ failure when assessing their patients. Prioritizing and coordinating interventions to decrease high lactate levels is essential. 
Like most ICU travel nurses nurses, cardiac ICU travel nurses are vigilant in monitoring the hemodynamics of their patients as they may quickly decompensate. CVICU nurses are expected to anticipate the needs of their patients, respond quickly to changes, and have a firm grasp of all of the medications, medical devices, and interventions that are actively being delivered to the patient. In the event of a code, nurses may perform cardiopulmonary resuscitation, administer ACLS medications, manage the defibrillator, or chart the events of the code. In some cases, patients with recent cardiac surgery may receive open heart massage if traditional CPR does not work.
Medication Management
Cardiac ICU travel nurses are known for managing an incredible number of high-alert drip medications simultaneously, especially for post-operative patients. These medications can range from IV sedatives for intubated patients, to vasoactive drips that keep a patient alive. Cardiac ICU travel nurses need to be familiar with the mechanism of action, half-life, compatibility, and purpose of these medications on the patient's cardiac function and hemodynamics. Some of them are titratable based upon specific parameters set by provider order, like norepinephrine, while others require precise standardized dosing, such as an Amiodarone drip (i.e. bolus dose 1mg/min x6 hours, then reduce to 0.5mg/min x 18 hours). Nurses need to be familiar with drug characteristics like inotrope or chronotrope, which receptors are affected, and the order in which medications should be weaned off if necessary. Medications need to be administered according to The Joint Commission (TJC) standards and must reach a defined endpoint utilizing a tool such as the RASS (Richmond Agitation Sedation Scale) or a mean arterial pressure (MAP) goal. Many times, vasoactive medications are indicated for reaching a MAP goal in order to maintain adequate coronary perfusion.
Aside from the administration of medications, CVICU travel nurses also conduct comprehensive baseline assessments on their patients so they can accurately evaluate and react to a patient's response, or lack thereof, to medications.
CVICU travel nurses must also correlate lab values with the patient's condition or status. They use critical thinking to identify trends and proactively connect with providers to provide recommendations. Examples of this are recognizing the need for electrolyte repletion or for a Vancomycin trough level (which is drawn 30 minutes before the fourth dose).
Psychosocial Support and Palliative Care
CVICU travel nurses provide holistic care for patients and their families during their cardiac ICU stay. This includes therapeutic communication, education, and culturally-sensitive emotional care. A stay in the ICU can be extremely distressing and disruptive for both family and patient. Patients may struggle to cope with the prognosis of their disease, the physical ramifications of invasive cardiothoracic surgery, and the expected lifestyle changes. Many CVICU patients will need to be vigilant and compliant with a host of lifestyle adjustments in order to maintain their health. As the primary support system for the patient, families are inevitably affected and may require the support of nursing staff in order to cope and understand how to adapt to these changes as well.
Common Medical Equipment Used by CVICU Travel Nurses
Patients in the CVICU require the support of a variety of specialized medical equipment and devices. CVICU travel nurses need to understand how these devices work, what they do for the patient, and how to troubleshoot them. Like any other ICU, equipment such as ventilators, central lines, and arterial lines are commonplace in the CVICU. There may be other equipment such as non-invasive temperature management systems which are used to induce hypothermia in comatose patients that have suffered from Sudden Cardiac Arrest. Specialized devices such as pacemakers, balloon pumps, Left Ventricular Assist Device (LVAD)/ Right Ventricular Assist Device (RVAD), ECMO, Impella, Pulmonary Artery (PA) Catheters, CRRT, and chest tubes are also very common in the CVICU patient population. 
IABP
Patients with advanced heart failure and shock may require an intra-aortic balloon pump or IABP; this device assists the heart by decreasing the afterload and increasing the diastolic blood flow resulting in improved organ perfusion and coronary blood flow. Patients will typically go to the cath lab to have an IABP inserted. CVICU travel nurses are expected to know how to interpret the IABP augmented arterial pressure waveform from an arterial line and ensure the accuracy of balloon-pump timing through changes in the arterial pressure waveform. As a high-risk device, many complications can occur; nurses need to be aware of the signs and symptoms of decreased cardiac output and other problems such as limb ischemia, compartment syndrome, hemorrhage, aortic dissection, renal failure, cardiac tamponade, and thromboembolism.
ECMO
In severe cases of heart failure and shock, patients may require ECMO or Extracorporeal Membrane Oxygenation. CVICU travel nurses work with perfusionists, who check on the ECMO machinery and settings every hour, to manage this device. As the primary nurse, you will inevitably spend the most time monitoring the patient, so being familiar with ECMO configurations, having awareness of where the cannulas are located, and understanding the different modes (i.e. VA, VV) are important to know in the event of something malfunctioning. CVICU travel nurses have the option of training as ECMO specialists.
LVAD and RVAD
In specific cases of right and left heart failure, a left ventricular assist device (LVAD) or right ventricular assist device (RVAD) may be inserted to support a patient's cardiac output. CVICU travel nurses will need to closely monitor the patient for signs of decreased cardiac output such as slow capillary refill, pallor, decreasing level of consciousness, inadequate urinary output, weakened pulses, cardiac arrhythmias, and unstable hemodynamics. Patients with a VAD will require anticoagulation, so nurses must understand lab trends for PTT, along with Hgb, Hct, and platelets. For device management, nurses should understand how to change the batteries, how to maintain appropriate levels in the pressure bag, and what charted values signify, as the RN is responsible for notifying the provider of any abnormalities.
PA Catheter
Although much less common today, a Pulmonary Atery (PA) catheter, or Swan Ganz catheter, may be placed within patients. When attached to a pressure transducer outside the body, a PA catheter can help the medical team determine central venous pressure (CVP), right atrial pressure, right ventricular pressure, and pulmonary artery pressure. CVICU travel nurses should be well-versed in how to prepare for the insertion of a PA Catheter, along with how to set up and manage the transducer. Nurses should also understand catheter waveform readings, how to zero the transducer with proper patient positioning, and have an understanding of values such as cardiac output (CO), cardiac index (CI), systemic vascular resistance (SVR), and stroke volume (SV).
CRRT
Travel cardiac ICU nurses at times have to play the role of dialysis nurse. CRRT, or Continuous Renal Replacement Therapy, is used to provide 24-hour dialysis for patients who are hemodynamically unstable and have a kidney injury. Cardiac ICU travel nurses should understand how the CRRT machine operates, what physician orders mean, how to troubleshoot any errors, how to change fluid bags, how much fluid to pull off, and how to document accurately. 
Lines and Chest Tubes
Some other devices managed by CVICU travel nurses are central lines, arterial lines, and chest tubes. CVICU travel nurses may have to remove central lines (as long as competency to perform this has been demonstrated and documented) and arterial lines, so they should be familiar with the proper procedures for safe removal so the risk of pulmonary embolism and bleeding is decreased. Each facility should have a written procedure for catheter removal. For chest tubes, travel nurses should understand the difference between suction and gravity, how to change drainage systems, and how to apply a sterile occlusive dressing if a chest tube is accidentally dislodged. Cardiac intensive care unit nurses in general need to know how to prevent complications and care for the entry sites for all devices, as lines can easily become dislodged and result in dangerous consequences for the patient.
Join Nomad's travel nurse community

Sign Up
How to Become a CVICU Travel Nurse
To become a successful CVICU travel nurse, the average timeline ranges from three to five years, at a minimum. Here are the steps to landing your first CVICU travel job.
Step 1: Become a Registered Nurse
The first step to your travel nursing journey is to obtain either a two-year Associate's Degree in Nursing (ASN) or a four-year Bachelor's Degree in Nursing (BSN). Take note that many hospitals prefer BSN-trained nurses, but the option to attend an ASN-to-BSN nursing program later is always available.
Step 2: Pass the NCLEX (NGN)
After graduating, you must take the NCLEX (NGN) and pass in order to apply for your first nursing license. You can choose to apply to your state of choice and later apply for other state licenses. If you qualify, you can register for a multistate license with the National Licensure Compact (NLC).
Step 3: Gain CVICU Experience
There are multiple avenues to gain CVICU experience. A popular option for newer nurses is joining a reputable ICU nurse residency program. For seasoned nurses, nurse fellowships are a great option as they are designed to provide the knowledge, skills, and experiences required to transition into a different specialty. Nurses with backgrounds in other units such as Cath Lab, ER, Step-down, or Med-surg can also transfer to a CVICU, as experienced nurses are usually welcomed in high-acuity units. You want to have at least one to two years of solid cardiac ICU nursing experience before traveling.
Step 4: Get Certified
Although obtaining certification is not a requirement, it can boost your knowledge and expertise as a cardiac ICU travel nurse. As a CVICU travel nurse, the most beneficial credentials to obtain are as follows:
Step 5: Apply for CVICU Travel Jobs
Once you have the prerequisite years of CVICU experience, along with any additional certifications, you can search through travel CVICU RN jobs with Nomad and apply to your perfect CVICU job match. 
Frequently Asked Questions about Traveling ER Nurse Jobs

Yes, CVICU travel nurses are in high demand. Not only do they have a desirable skill set, but they are also a vital part of caring for patients who suffer from cardiac disease, which according to the American Heart Association is the leading cause of death in the U.S.


For some, CVICU travel nursing can be a difficult challenge. CVICU nursing involves a stressful, fast-paced environment where nurses manage complex medical devices and deliver high-risk medications. Traveling can add stress because of the frequent moves and adapting to new environments.


Travel nurses go to the CVICU because they want to challenge themselves and increase their knowledge and skills through working in new settings.

How to Apply for CVICU Travel Nurse Jobs

Ready to start your CVICU travel nursing adventure? Nomad Health is your gateway to a world of endless possibilities. With our job database, finding and applying for CVICU travel nurse jobs has never been easier.
Author profile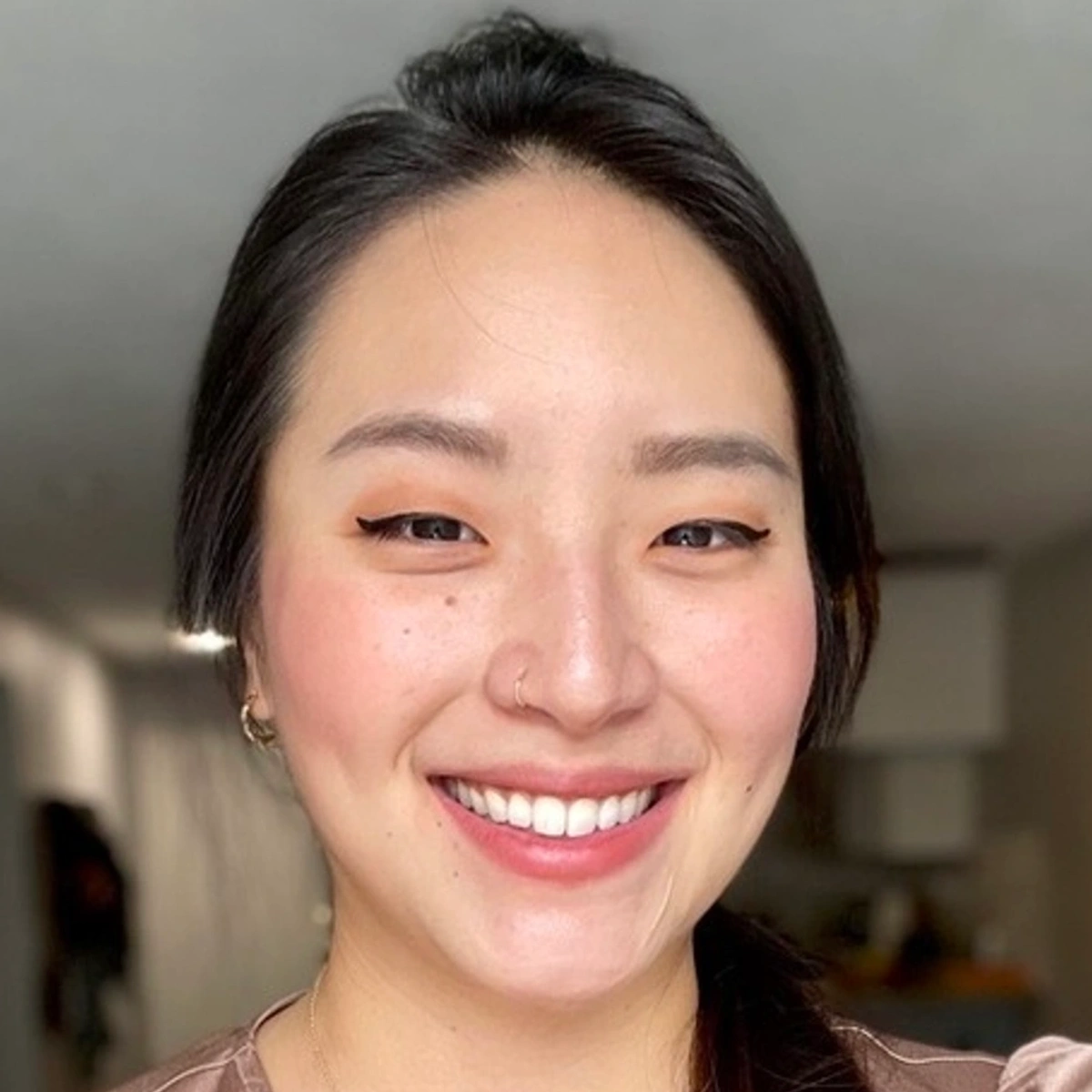 Midge Lee, BSN, RN.

Midge is a registered nurse with eight years of clinical experience in ER, ICU, and home health. After travel nursing for a couple of years, she transitioned from the bedside to writing full-time. She's passionate about diversity and trauma-informed care and will write hospital haikus if you ask nicely. Currently, she's an SEO content writer at Nomad Health.

Published: Jun. 8, 2023
Modified: Sep. 1, 2023