Travel radiology tech career overview
Radiology tech travel jobs with Nomad Health
From invasive cancer in the brain to a simple broken finger, travel radiology technologists help diagnose and visualize a range of maladies using modalities such as X-ray, computed tomography (CT), magnetic resonance imaging (MRI), and fluoroscopy. Without their expertise in capturing the most accurate images in a timely manner, doctors and nurses would be flying blind. 
At Nomad, we understand the importance of radiology techs and want them to have access to competitive pay and career support throughout their travel journey. Amongst our allied health travel jobs, travel radiology tech jobs are the most popular, with hundreds of unique options nationwide. Additionally, we provide a full breadth of insurance benefits that include medical, dental, vision, and malpractice insurance. As a radiology tech, we know obtaining different state licenses and certifications can be expensive, so we offer reimbursements in certification, licensure, scrubs, and up to $1,000 of one-way travel to your assignment.
Working as a traveling rad tech can be overwhelming at times, so we provide resources to help you succeed. As a radiology tech with Nomad, you have a dedicated team of Navigators to answer any questions in the application process and beyond. While you're on assignment, our in-house group of expert travel clinicians, the Clinical Excellence team, is also available to help communicate your needs to facilities.
Travel Radiology Tech Salary Information
At Nomad, the average weekly salary of a travel radiology tech is $2,710, with the median hourly pay at $70. The highest-paid traveling radiology techs earn $4,720 a week and up to $88 per hour. This means that for a standard 13-week assignment, the gross salary for a travel radiology tech could be up to $61,360.*
Travel radiology tech salaries vary depending on a number of factors such as obtaining specialty certifications, gaining experience in different modalities, choosing a high-paying location, and selecting shifts that have an added differential. With Nomad's mobile app, finding the highest-paying jobs with ideal options for location, shift, and length of contract is easier than ever. 
*Subject to change. This is based on the average weekly salary of Nomad radiology techs from March 29, 2023
Browse our highest-paying rad tech travel jobs

See jobs
Traveling radiology technologist job description
According to the American Society of Radiologic Technologists (ASRT), radiology technologists are medical professionals that perform "diagnostic imaging examinations and administer radiation therapy treatments." Travel radiology techs work in a wide variety of settings such as hospitals, outpatient clinics, and physician's offices, although most are based in hospitals. They also function in multiple clinical specialties such as cardiovascular, orthopedics, prenatal, and pediatric. Most travel radiology technologists are certified to use X-ray equipment to capture images of a patient's soft tissue, internal organs, and bones.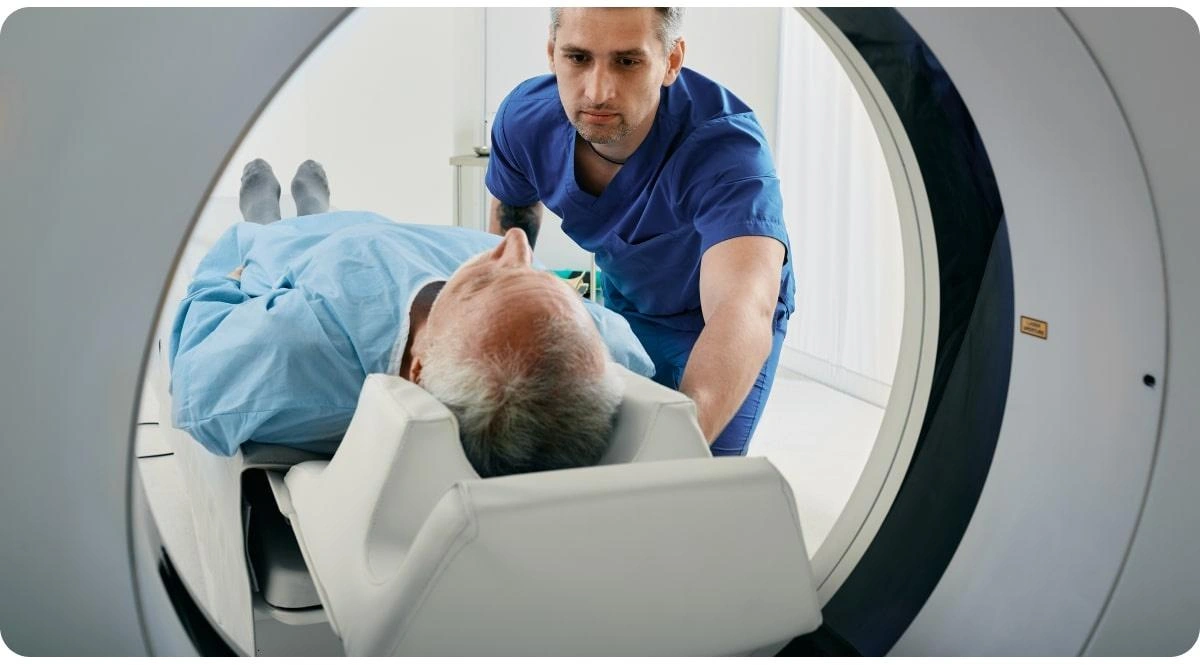 Job tasks
According to the U.S. Bureau of Labor Statistics, some of the core features of a travel radiology technologist's job are utilizing and maintaining different imaging equipment, operating the computer system to take images, following precise orders from providers on which areas of the body to image, and keeping detailed patient records. Important skills that rad techs develop are preparing patients for procedures through accurate positioning of the patient and the machine, and shielding unnecessarily exposed body parts from radiation. Travel radiology techs also regularly take a patient's medical history and collaborate with physicians to determine if more images are needed.
Soft skills
Traveling radiology techs frequently interact with patients, nurses, doctors, and other personnel like transporters. Depending on the facility, some travel radiology technologists may be the only ones staffing the department, so having a flexible mindset and knowing how to ask for help from unfamiliar faces is vital. Overall, having a friendly demeanor and a collaborative approach to interacting with others will help travel rad techs be successful in their assignments.
Shifts
Depending on the facility and radiology modality, travel rad techs may work night or day shifts as most hospitals have 24-hour CT scanners and X-ray capabilities. Other modalities like magnetic resonance imaging (MRI) may have daytime coverage but will require overnight on-call shifts.
Types of rad tech travel jobs
There are many different types of travel radiology technologist jobs. The ability to work in these specialties is often determined by recent experience in the specialty, along with appropriate certification from an organization like the American Registry of Radiologic Technologists (ARRT). Take a look at some of the more popular travel radiology tech specialties.
Computed tomography (CT) radiology technologist
A travel radiology tech specializing in computed tomography (CT) will likely require certification in the ARRT (R) and the ARRT (CT). According to the ARRT, some of the core duties of CT radiology tech travel jobs include positioning the patient properly for a scan, taking a full medical history, and ensuring the patient has adequate IV access if necessary. Techs also administer IV contrast and document any adverse actions, select the correct protocols and perform scans, and notify the right medical staff of any critical findings. Some CT rad techs work in the emergency room and can scan stroke and trauma patients emergently at all hours. Most facilities require techs to have at least 12 months of recent CT radiology experience and their Basic Life Support (BLS) certification. 
Magnetic resonance imaging (MRI) radiology technologist
According to the U.S. Bureau of Labor Statistics, MRI lab techs specialize in using magnetic resonance imaging scanners. The scanners use magnetic fields and contrast agents to produce images that a physician can use to diagnose medical issues. Some tasks that MRI radiology tech travel jobs require you to perform include checking the patients for the presence of contraindicated metal implants, administering intravenous contrast like gadolinium, selecting appropriate imaging protocols, and communicating critical findings to physicians and nurses. For travel MRI radiology techs, most facilities will require at least 12 to 24 months of recent MRI experience and the ARRT (MR), along with BLS.
Interventional radiology (IR) technologist 
Travel interventional radiology technologists work primarily in interventional radiology units where minimally invasive procedures are performed with the assistance of computed tomography imaging, magnetic resonance imaging, or x-ray fluoroscopy. Some core duties of a IR tech travel jobs include assisting the IR physician in preparing access sites on the patient, correctly positioning the patient, selecting the appropriate imaging protocols and contrast agents, and scrubbing in to assist with the procedure. IR radiology technologists will at minimum, need the ARRT (R) certification, BLS, and at least 12 to 24 months of recent IR tech experience Some facilities may require the ARRT (VI) certification.
Cath lab radiology technologist
A travel cath lab tech is a radiology technologist with experience in the cardiac catheterization lab. They will manage the procedural imaging equipment, help position the patient properly, prepare medications according to physician instructions, scrub in to assist during procedures like coronary angioplasties and femoral angiography, and process images post-procedure. Some facilities may require travel cath lab radiology techs to have the ARRT (R) and the ARRT (CI) certifications. Less commonly, some require the Registered Cardiovascular Invasive Specialist (RCIS) from Cardiovascular Credentialing International (CCI). Most require at least 12 to 24 months of recent cath lab experience and BLS.
Browse mammography tech travel jobs

See jobs
How to become a traveling radiology tech
1. Get a degree or complete an accredited program
To become a traveling radiology technologist, the first step is to graduate from an accredited radiologic technologist program; either an associate's or bachelor's degree is acceptable. Technically, certification after graduation is not nationally mandated but is recommended as many healthcare facilities prefer their techs to be certified.
2. Get certified
The gold standard organization for certification is the American Registry of Radiologic Technologists (ARRT). Depending on the course of study in your degree program, you can qualify to test for a number of radiology certifications. The ARRT offers six different specialties that are considered primary pathways. The most common primary specialty is the ARRT (R).
ARRT (MR)- Magnetic Resonance Imaging 
ARRT (N)- Nuclear Medicine
ARRT (T)- Radiation Therapy
ARRT (R)- Radiographer 
ARRT (S)- Sonography
ARRT (VS)-Vascular Sonography
Aside from facility preference, individual states have licensing requirements that vary greatly; if you intend to work in a specific state, be sure to double check if additional testing and licensing are required. The American Society of Radiologic Technologists (ASRT) provides an ongoing list of state requirements.
3. Expand your credentials
Travel radiology technologists can test for postprimary credentials with ARRT in order to learn new skills and expand their knowledge in other modalities. The post-primary specialties, with the exception of the ARRT(MR) and ARRT(VS), must be paired with an initial primary pathway certification.
ARRT (BD)-Bone Densitometry
ARRT (BS)-Breast Sonography
ARRT (CI)- Cardiac Interventional Radiography
ARRT (CT)-Computed Tomography
ARRT (MR)-Magnetic Resonance Imaging
ARRT (M)-Mammography
ARRT (VI) -Vascular Interventional Radiography
ARRT (VS)- Vascular Sonography
According to the AART, the purpose of certification is to provide greater credibility to the skills of a radiology technologist; it can also signal to future employers, state licensing agencies, and federal regulators that there is a commitment to providing high-quality care.
4. Get hands-on experience
After graduating from a degree program, obtaining proper licensure, and qualifying for any required state licenses, take a minimum of 12 months to two years to gain hands-on experience in whatever radiology specialty you're licensed to practice under. It's important to feel comfortable and confident with managing different modalities and imaging protocols before becoming a travel radiology technologist. 
Frequently asked questions about travel radiology tech careers

With Nomad, traveling radiology technologists can make an average of $2,664 a week, or approximately $138,528 a year. According to the U.S. Bureau of Labor Statistics, the national average salary for a staff radiology technologist is $61,370.


According to Nomad's job listings, traveling radiology techs currently make the most money in California, Massachusetts, and Washington.

Subject to change. This is based on Nomad's travel radiology tech jobs as of March 24, 2023.

Yes, travel radiology techs are in high demand. According to the U.S. Bureau of Labor Statistics, the profession is expected to grow by over six percent in the next decade. Due to people living longer with more chronic diseases like cancer and age-related injuries like falls, the need for basic and advanced imaging will continue to grow as well.

Browse interventional radiology tech travel jobs

See Jobs
Travel radiology tech healthcare resources
Author profile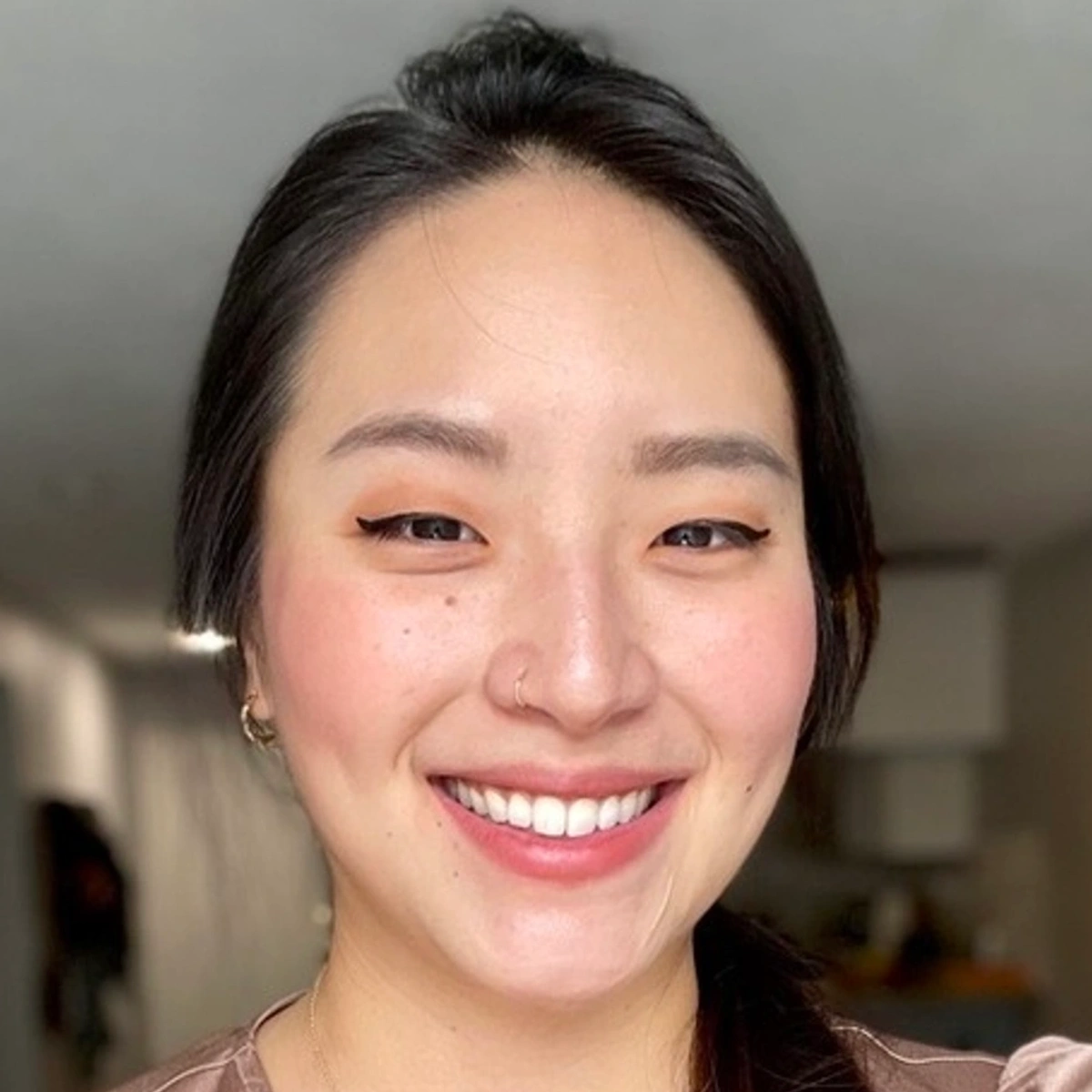 Midge Lee, BSN, RN.

Midge is a registered nurse with eight years of clinical experience in ER, ICU, and home health. After travel nursing for a couple of years, she transitioned from the bedside to writing full-time. She's passionate about diversity and trauma-informed care and will write hospital haikus if you ask nicely. Currently, she's an SEO content writer at Nomad Health.