Lab tech travel career guide
Traveling lab tech jobs with Nomad Health
Medical lab technicians, or clinical lab technicians, are the hidden hands of the hospital. Behind the scenes, they support patient care by providing doctors and nurses with critical and valuable information about a patient's lab work. Without them, an accurate and timely diagnosis would be nearly impossible.
At Nomad, we offer access to a variety of traveling medical lab tech jobs nationwide. Our mobile app and matching algorithm help travel lab techs find the perfect assignment with the highest pay. On top of great travel job options, we provide a full scope of benefits that include medical, dental, vision, and malpractice insurance. To cover the small expenses that add up, Nomad also offers one-way travel stipends of up to $1,000, as well as reimbursements for certifications, licenses, and scrubs. 
We understand becoming a traveling lab tech can be stressful and intimidating, so we've provided travel resources to help you succeed. If you're a travel lab tech with Nomad, you have a dedicated team of Navigators to answer any questions and assist with the application process. Even while on assignment, our in-house group of expert clinicians, the Clinical Excellence team, is available to advocate for your needs to facilities, regardless of your specialty.
Travel lab tech salary information
A travel lab tech at Nomad can make an average compensation of approximately $2,227 a week. That means for an average 13-week contract, the gross salary is approximately $29,000.* 
Increasing your salary as a travel lab technician can be driven by factors like the location of the assignment, the type of hospital (rural or metropolitan), and the type of specialty within the hospital. Choosing jobs with a shift differential for working later hours can also boost your take-home salary. For example, working a night shift could add extra dollars to your hourly rate.
Additionally, gaining different certifications like the Medical Laboratory Scientist (MLS) credential can appeal to certain facilities and increase your chance of getting a higher-paying assignment. 
*Subject to change. This is based on Nomad's travel lab tech jobs as of March 21st, 2023.
Browse our highest-paying lab tech travel jobs

See jobs
Types of lab tech travel jobs
Travel lab technicians have the ability to work in many different settings such as hospitals, diagnostic labs, physician offices, and outpatient offices. A medical lab technician travel job includes rotating through core lab specialties such as virology, chemistry, microbiology, blood bank, histology/cytology, and hematology.
Within the laboratory setting, there are other specialized medical lab technicians performing testing and analysis. For example, travel histotechnicians help turn patient tissue samples into microscope slides; this specialty requires a Histotechnician certification, which is different from a medical lab technician certification. For general travel lab technician jobs, the Medical Laboratory Technician (MLT) is the most common certification required.
Medical lab tech (MLT)
A medical laboratory technician (MLT), or a clinical laboratory technician, is a lab tech that has earned their MLT certification through one of three major organizations: the American Society for Clinical Pathology (ASCP), the American Association of Bioanalysts (AAB), and the American Medical Technologists (AMT). Medical lab technicians are capable of working in any lab setting but can specialize in a specific area if cross-trained.
A medical lab tech will perform testing and analysis in the core lab of a hospital. They may run labs such as a complete blood count (CBC) with differentials, serum lactate values, troponin values, and urinalysis. They also run chemistries like a comprehensive metabolic panel (CMP), which includes values like electrolytes, glucose, and creatinine.
Job functions of an MLT vary depending on where the technician is assigned. Some hospitals will have their medical lab techs collect and count bone marrow slides for patients with leukemia. A tech working in microbiology can plate and examine the organism that is making the patient sick, and also perform susceptibility tests to identify which drug will be the most effective. A medical lab technician in the blood bank can perform antibody testing and find units of blood for a patient. 
Ultimately, a strong foundation in chemistry, biology, basic math, and proper lab procedures is essential to being a successful and versatile travel medical lab tech.
How to become a travel lab tech
Step 1: obtain your education from an accredited lab tech program
In order to become a traveling lab technician, start by graduating from high school and enrolling in an accredited medical laboratory technology or laboratory sciences program for two to four years.
Step 2: pass the Medical Laboratory Technician (MLT) exam
Then, sit for the Medical Laboratory Technician (MLT) exam. The MLT exam with the American Society for Clinical Pathology (ASCP) is considered the industry gold standard. There are three different ways to qualify for testing for the Medical Laboratory Technician (MLT) exam with the ASCP. The first method is to obtain an associate degree from an accredited college or university and successfully complete a National Accreditation Agency for Clinical Laboratory Sciences (NAACLS) or Accrediting Bureau of Health Education Schools (ABHES) approved Medical Laboratory Technician program within the last five years.
More ways to become a travel lab tech
Obtain your education from an accredited college and complete training hours
The second method is to graduate from an accredited college or university with credits in chemistry and biology, and successfully complete a 50-week U.S. military medical laboratory training course within the last ten years. 
Graduate from an accredited college and get three years of full-time clinical experience
The third method is to graduate from an accredited college or university with credits in chemistry and biology and accrue three years of full-time acceptable clinical experience in blood banking, chemistry, hematology, microbiology, immunology, and urinalysis/body fluids in an acceptable laboratory within the last six years.
Once one of these requirements is met, register for and pass the MLT exam. Once you pass, you are fully certified to work as a medical lab technician. Be sure to check for any state-specific and hospital-specific licensure requirements as they can vary. Gain experience in a lab for at least twelve months to learn the ropes and get comfortable managing your own workload. For travel lab technicians, at least one year of recent broad lab experience is ideal so facilities can utilize your skills in many ways.
Travel lab tech job description
According to the Bureau of Labor Statistics, a laboratory technician performs medical laboratory tests for the diagnosis, treatment, and prevention of disease. More specifically, they test and analyze body fluids, such as blood, urine, and tissue samples. Lab techs also operate different types of laboratory equipment, such as automated cell counters and microscopes, and are expected to know how to clean, manage and troubleshoot basic laboratory equipment. After analyzing different types of labs, medical laboratory technicians accurately record data from the tests to the patient's medical record. Although most of the job is performed independently in the lab, techs must routinely call and discuss abnormal results and findings with nurses and physicians.
Being a team player and having a collaborative attitude is a necessary skill for lab techs as they are part of a larger ecosystem of healthcare professionals that interact together often. Most of a travel lab technician's job is not patient-facing, but some travel lab techs will work directly with patients on the floor to collect samples. On rare occasions, they may be expected to draw blood from patients, although most hospitals will utilize nursing staff or phlebotomists. Overall, a lab technician's role can involve many solitary tasks so having the ability to focus and perform repetitive tasks is important. 
As a technician, you are expected to set up, calibrate, and maintain the microscopes, cell counters, and other equipment. Maintenance of these devices includes cleaning and testing sterility to ensure quality. In general, clinical laboratory technicians work under the supervision of clinical laboratory technologists or laboratory managers. Laboratory technologists, also known as medical laboratory scientists, are required to have higher levels of education and training than technicians. Although laboratory technologists are expected to do more of the quality control, laboratory technicians should also have a basic grasp of quality control procedures. 
A travel medical lab technician will perform all the same duties as a staff laboratory technician but will fill critical staffing needs in hospitals throughout the U.S. Most hospitals offer eight-hour shifts at three different times of the day. A successful travel lab tech will be flexible and comfortable with quickly adjusting to new workflows and equipment.
Travel lab tech healthcare resources
Browse general lab tech travel jobs

See jobs
Frequently asked questions about lab tech travel careers

According to Nomad, traveling lab techs get paid the most in New York, California, and New Jersey.

Subject to change. This is based on Nomad's travel lab tech jobs as of March 21st, 2023.

Currently, with Nomad, the top salary for a travel medical lab technician is $3852 a week. The highest-paid travel lab technicians are earning $107 an hour. *Subject to change. This is based on Nomad's travel lab tech jobs as of March 21st, 2023.


Start by getting a degree in laboratory sciences at an accredited college for two to four years. Pass the Medical Laboratory Technician exam and become certified. Gain a minimum of twelve months of general lab experience; check respective state boards and hospital policies for licensure requirements. Then, apply for travel jobs!


According to the U.S. Bureau of Labor Statistics, the difference between a lab technician and a lab technologist is that lab technicians may perform more routine testing, while lab technologists may perform more complex tests and laboratory procedures. The minimum schooling required for a lab technician is an associate's degree, while lab technologists must have a bachelor's degree. Lab technicians may be referred to as clinical lab technicians or medical lab technicians, while lab technologists are referred to as medical laboratory scientists. Nomad offers high-paying jobs for both travel lab technicians and travel lab technologists.

Author profile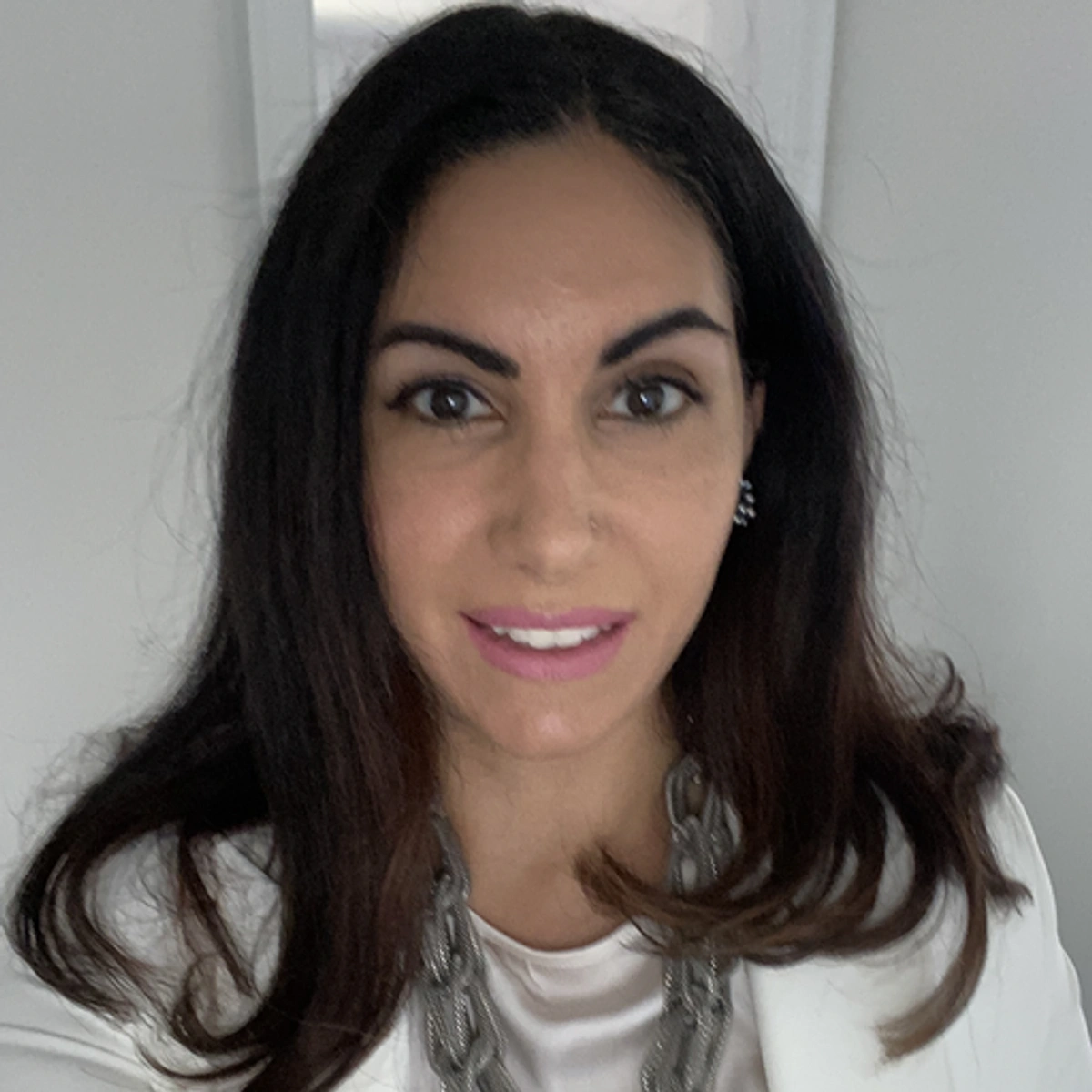 Hourig Karalian

Hourig is a nurse with 20+ years of clinical, education, and leadership experience. She has served as a clinical instructor at several hospitals, training hundreds of nurses in an evidence-based approach to health care. Her experience includes managing upwards of 80 staff while a Clinical Nurse Manager at Mount Sinai Hospital, serving as Adjunct Clinical Faculty at New York University teaching clinical for undergraduate nursing students, and spearheaded the Nurse Residency program at Hackensack Meridian Health, Pascack Valley Medical Center teaching numerous cohorts of nurses at the bedside and classroom settings, transitioning them to their first acute care positions. Her clinical experience includes MICU and Step down at Mount Sinai Hospital, Med-Surg HIV at Yale New Haven Hospital, among other roles. She has received numerous awards and recognitions, including recognizing impact as a Nurse Educator (NJ National League for Nursing), published a book chapter, and presented at conferences. She received her Bachelors from Villanova University and Masters from New York University. Currently, she is a Senior Manager on the Nomad Health Clinical Excellence team where she heads all clinical education.