Travel Allied Health Career Overview
About Allied Health Travel Jobs
Here at Nomad, we want to ensure our allied health travel clinicians are cared for. By collaborating with experienced healthcare clinicians, we've built a benefits package that fits the needs of allied health travel professionals today. If you want to become an allied health travel worker with Nomad, start by browsing our latest jobs or browse our most popular allied health career guides to learn more about life as a travel surgical tech, travel ultrasound tech, travel radiology tech, travel SLP, travel physical therapist, travel occupational therapist, travel respiratory therapist, or travel lab tech.
Allied Health Travel Job Description
Allied health travel clinicians share the same tasks and responsibilities as allied health staff clinicians. When browsing allied health travel jobs, you can expect to see the following duties:
Patient Care
Traveling allied healthcare professionals work directly with patients to provide care in different ways. Depending on the specialty, some will perform health assessments, monitor patient progress, and administer treatments and medications. Others may be more focused on screening, preventing, and identifying acute and chronic disease. Allied travel clinicians are also in charge of maintaining accurate and complete patient records.
Collaboration and Communication
Working closely with patient families and other healthcare professionals is an important part of being a successful allied health traveler. 
Equipment Management
Allied health travelers are often in charge of prepping, calibrating, and maintaining special medical equipment used in patient care, such as diagnostic imaging equipment, rehabilitation equipment, and assistive technology.
Training and Mentoring
Seasoned allied travel clinicians may be charged with training and mentoring other healthcare professionals like new graduates or allied health clinicians seeking to expand their skills.
Popular travel allied health careers
Nomad Health offers allied health travel jobs in nine disciplines. Some of the most popular allied health disciplines include:
Travel surgical tech
Travel surgical tech jobs include specializations such as cardiac, cardiovascular, ENT, emergency room, and more.
Travel ultrasound tech
Travel ultrasound tech jobs include specializations like adult echocardiography, cardio sonographer, neurosonology, and ob-gyn.
Travel radiology tech
Travel radiology tech jobs include specializations like CT scan, cath lab, dexa scan, fluoroscopy, and more.
Travel lab tech
Travel lab tech jobs include specializations like histology, microbiology, and molecular bio.
Allied Travel Salary
As a traveling allied professional, you can earn between $1,533 to $3,242 per week. There are many factors that can impact allied health travel salaries, including:
location
experience
certifications
length of assignment
facility demand
specialty
Average Allied Travel Salary
At Nomad, an allied health traveler makes an average of $2,48 per week, or around $64 per hour for a typical 13-week travel assignment.
Allied Travel Reimbursements
Many allied health travel agencies provide stipends that cover the cost of food, lodging, and other incidental expenses that allied travel clinicians may incur while being on assignment. At Nomad, we provide our allied travelers with a $1,000 travel reimbursement in addition to reimbursements for licensure, certifications, and scrubs. 
Allied Travel Pay Breakdown
When it comes to allied health travel pay, every situation is slightly different simply because there are so many factors that can influence this number. But generally, here's how the pay breakdown looks for allied health travelers.
Base pay
Base pay is the hourly rate you earn for your work. This rate is considered taxable and subject to the local tax laws of the state in which the assignment is located. Base pay is also influenced by specialty, location, and facility demands. This, along with the number of shifts worked per week and any potential overtime can affect your total taxable income as an allied health traveler.
Per Diems
Per Diems are non-taxable stipends for food, lodging, and incidental expenses. The maximum stipend allowed is determined every year by the U.S. General Services Administration (GSA). Per Diem stipend rates vary due to location and the overall cost of living.
Taxes
Taxes for allied travel clinicians can be a tricky subject. As an allied traveler, you are responsible for paying taxes on your base pay, along with any potential state-income taxes related to your tax home. However, other expenses like food, housing, transportation, and lodging may be covered by your per diem, non-taxable stipend. 
While the gross take-home pay will always vary from one allied traveler to another, it's a good practice to carefully review the details of your pay breakdown in your contract before accepting a travel assignment. 
How to Become an Allied Health Traveler
A person can take many different paths to become an allied health travel professional. Whether you're starting from scratch, or experiencing a sudden career change, your journey to becoming an allied health traveler starts here. Below are the most common routes people take when choosing to become an allied health travel professional.
Step 1: Research the Profession
Take some time to learn about the different travel professions within allied health. Each allied health profession requires a unique combination of education and certification requirements.
Step 2: Complete an Education Program
Based on the allied health profession you choose to master, you will need to enroll in an education program that meets your profession's requirements. The length of this program will also depend on the profession you choose, but typically ranges from 2-4 years.
Step 3: Get Licenses and Certifications
Depending on your allied health profession, you will need to obtainany necessary licenses or certifications before you can begin looking for employment as an allied health clinician. 
Step 4: Gain Experience
After obtaining the necessary licenses and certifications, it can be beneficial to gain experience in your chosen specialty. Some travel jobs require at least one year of full-time experience to qualify, while others may accept new graduates and those with less experience. 
Step 5: Find an Allied Health Travel Job
Once you have completed your licenses, certifications, and education, you can start browsing allied health travel jobs on Nomad in your chosen field. Allied health travelers can work in hospitals, clinics, rehabilitation centers, and other healthcare settings.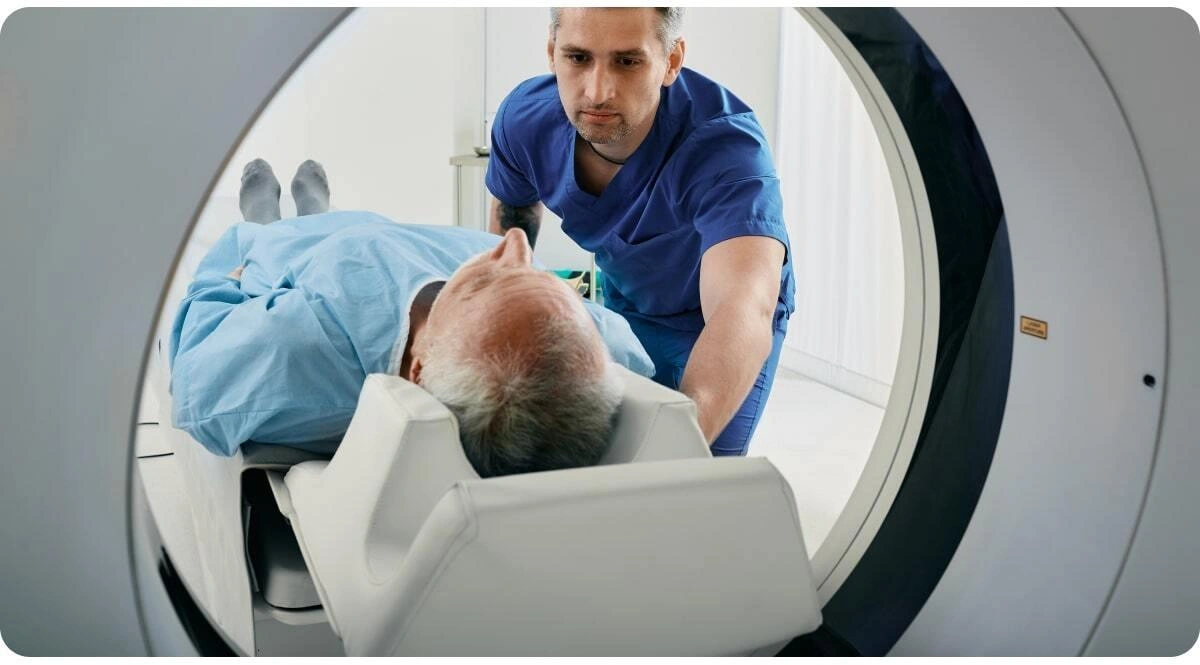 How Long Does it Take to Become an Allied Traveler?
Becoming a travel allied health professional takes on average 2-5 years. Factors that can influence the career timeline include:
The type of allied health program you enter
Completing prerequisites and other general education requirements
Licensing and certifications
Any prior healthcare or education experience
Full time vs. part-time student
Pros and Cons of Being an Allied Travel Professional
Working as an allied health traveler is a rewarding career choice for people who value flexibility, travel, and embracing new experiences. Deciding whether the challenges of allied health traveling outweigh the benefits ultimately depends on the individual and their work preferences. Below are some of the pros and cons of being a traveling allied health professional:
Pros
High Pay
Allied travel clinicians earn a higher salary than staff clinicians. Plus, allied travel clinicians get their meals, transportation, and lodging paid for while on an assignment.
Exposure to New Settings
Because allied health travelers are always working in new locations, they get exposure to unique medical settings in rural and urban environments.
Networking Opportunities
Working in new settings allows traveling allied health clinicians to make new connections with colleagues in the healthcare industry. 
Exploring New Locations
As a traveling allied health clinician, you can choose your adventure by exploring new and beautiful locations while enjoying great pay.
Cons
Licensing and Credential Requirements
Depending on the state you're on assignment in, you may have to acquire additional licensing or credentials specific to that state. It's best to check with the appropriate professional board in your state to find the most updated list of requirements.
Stress
Allied travel clinicians must be extremely adaptable to work in a new setting for every assignment. Some clinicians find it stressful to adapt to ever changing patient populations, equipment, and environments.
Instability
Because allied travel assignments can be short-term, it can lead to feelings of uncertainty regarding job security.
Allied Travel Jobs
Here at Nomad, we want to ensure our allied travelers are cared for. By collaborating with experienced healthcare clinicians, we've built a benefits package that fits the needs of allied travel clinicians today. If you want to become an allied health traveler with Nomad, start by browsing our latest jobs.
Understanding Allied Travel Contracts
Before accepting your first allied travel assignment, familiarize yourself with the terms and conditions of your contract. There are many factors to consider when accepting an allied travel contract, but the most important things come down to:
Location
Make sure that the location you're being assigned to is one that is desirable to you and one you will be happy and comfortable living in for at least 13 weeks. Nomad provides resources to find the best housing options in every location along with discounted rates with certain housing providers. 
Length of contract
The typical contract length for allied travel clinicians at Nomad is 13 weeks. It's common to receive travel assignments that span eight to 13 weeks.
Pay Rate
Allied travel contracts will include a compensation package. Make sure that your pay rate is competitive.
Benefits
Your contract will outline any additional reimbursements and per diem stipends for housing, food, transportation, and incidentals. Make sure you understand how this number is calculated and whether or not your expenses will be covered.
Frequently Asked Questions About Allied Health Travel Careers

Travel allied health refers to allied health professionals who travel to temporary assignments at healthcare facilities in various locations across the country. Allied health travelers may work in fields such as lab tech, ultrasound tech, surgical tech, radiology tech, physical therapy, and more. Travel allied health clinicians typically receive higher pay and benefits compared to permanent allied clinicians, in addition to the opportunity to gain valuable work experience in different settings.


Yes. It's worth it to be an allied health traveler because allied health clinicians are in high-demand and can earn much more than staff allied health clinicians. When hospitals and healthcare facilities face staff shortages, allied travelers are brought in to help fill critical needs.


According to Nomad Health, the highest-paid allied travel position is a travel cath lab tech earning $4,280 per week.

Author profile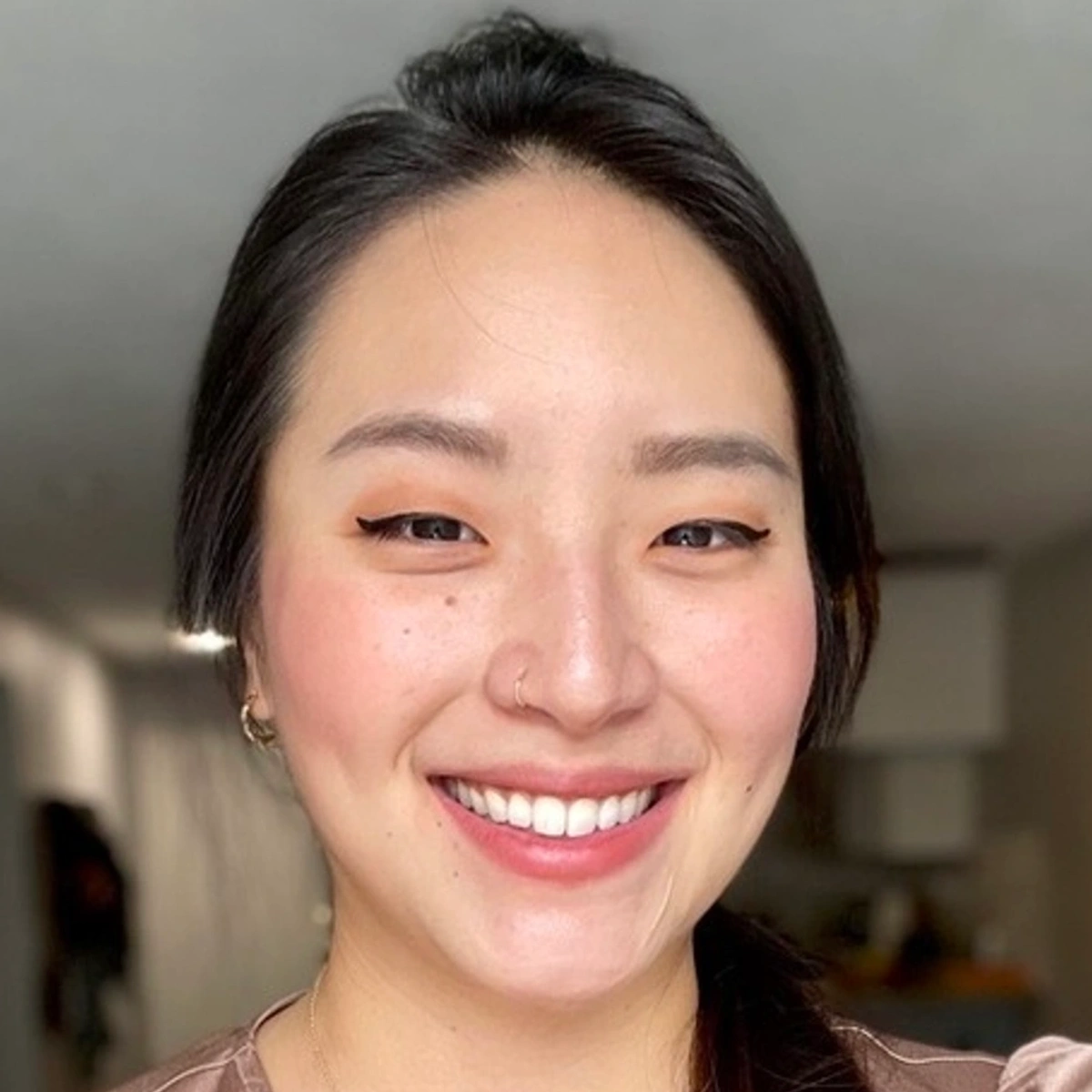 Midge Lee, BSN, RN.

Midge is a registered nurse with eight years of clinical experience in ER, ICU, and home health. After travel nursing for a couple of years, she transitioned from the bedside to writing full-time. She's passionate about diversity and trauma-informed care and will write hospital haikus if you ask nicely. Currently, she's an SEO content writer at Nomad Health.